H&M Home has teamed up with color pioneer Pantone to create a beautiful collection that will liven up and brighten up the home! A must for all color lovers – here you can find out what the H&M Home loves Pantone collection includes and how the specially selected colors affect us.
The mood-enhancing decor collection includes the seven most popular H&M home items such as vases, cushions, trays, side tables and candles, all with Pantone's famous color chips. You can shop the exciting interior items in selected branches and online.
The collaboration with the world's leading color institute is inspired by how different colors can affect our mood and evoke certain emotions. Two color palettes were chosen for this: Calm and soothing and Energy and joy.
How colors affect our mood
The calm and soothing colors include pistachio, teal, green and medium blue. These four shades are designed to convey a sense of stability and calm. The colors of the Energy & Joy palette include pink, red, orange and apricot. They radiate liveliness and warmth, thereby awakening our love, joy and inner vitality – it can do no harm, especially in the dark winter months!
All seven H&M Home parts are then available in the different color palettes, so you can choose whether you prefer to approach your interior in a calm, relaxed way or full of energy. There are a total of 34 products to choose from and we will now show you our highlights:
H&M Home x Pantone side table
It starts with this super cool side table made of metal. An ideal and beautiful corner filler for a plant or your current reading material! The side table with a square base and round tabletop is available in green and the Energy & Joy color apricot. Price: 99.90 euros – only available in stores.
H&M Home x Pantone shell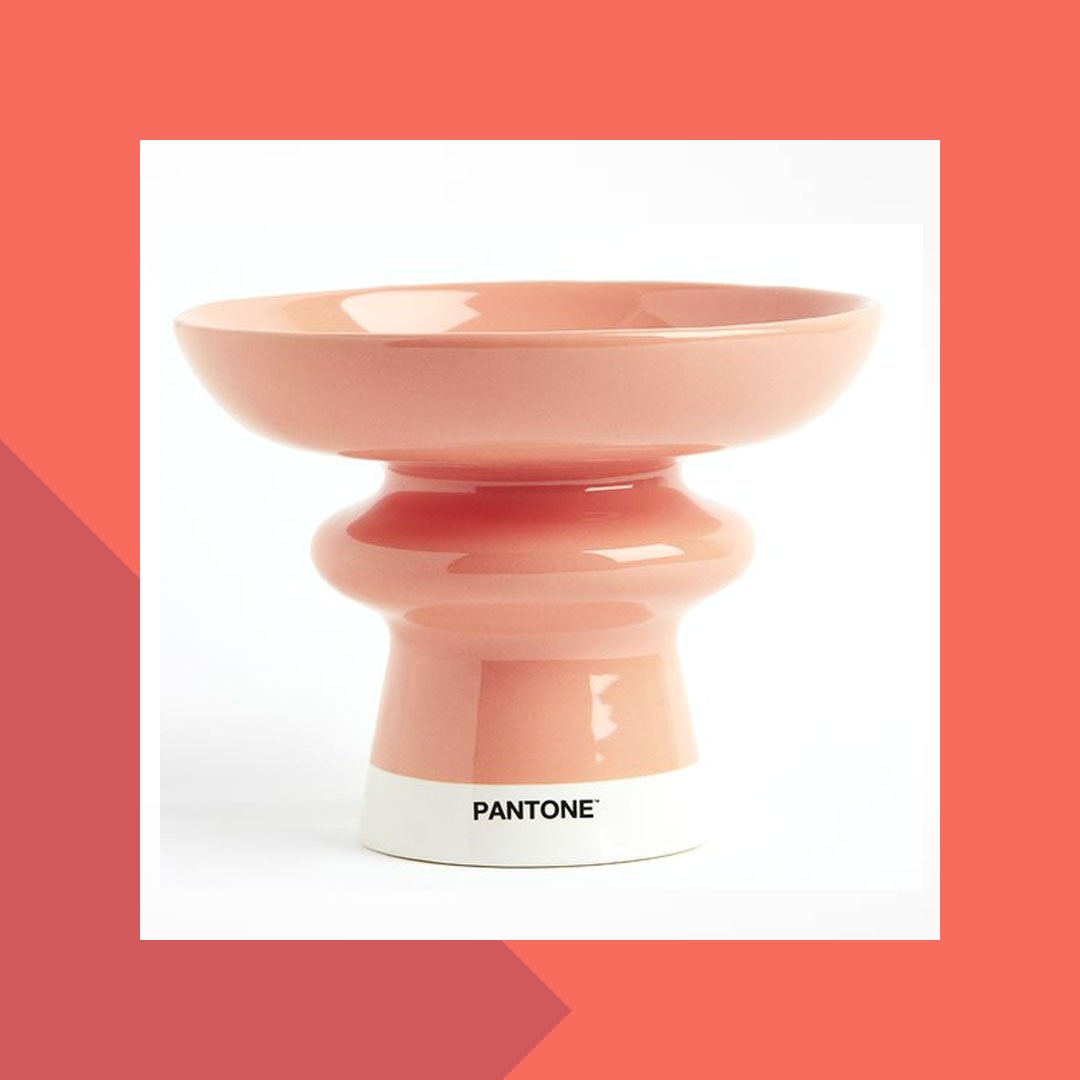 This stoneware bowl is one of H&M Home's absolute bestsellers (like all items in the collection) – no wonder if you ask us! The curved shape and plenty of space for fruit & co. is simply brilliant! The bowl is not only available in the color apricot but also in blue. Price: 34.99 euros.
H&M Home x Pantone vase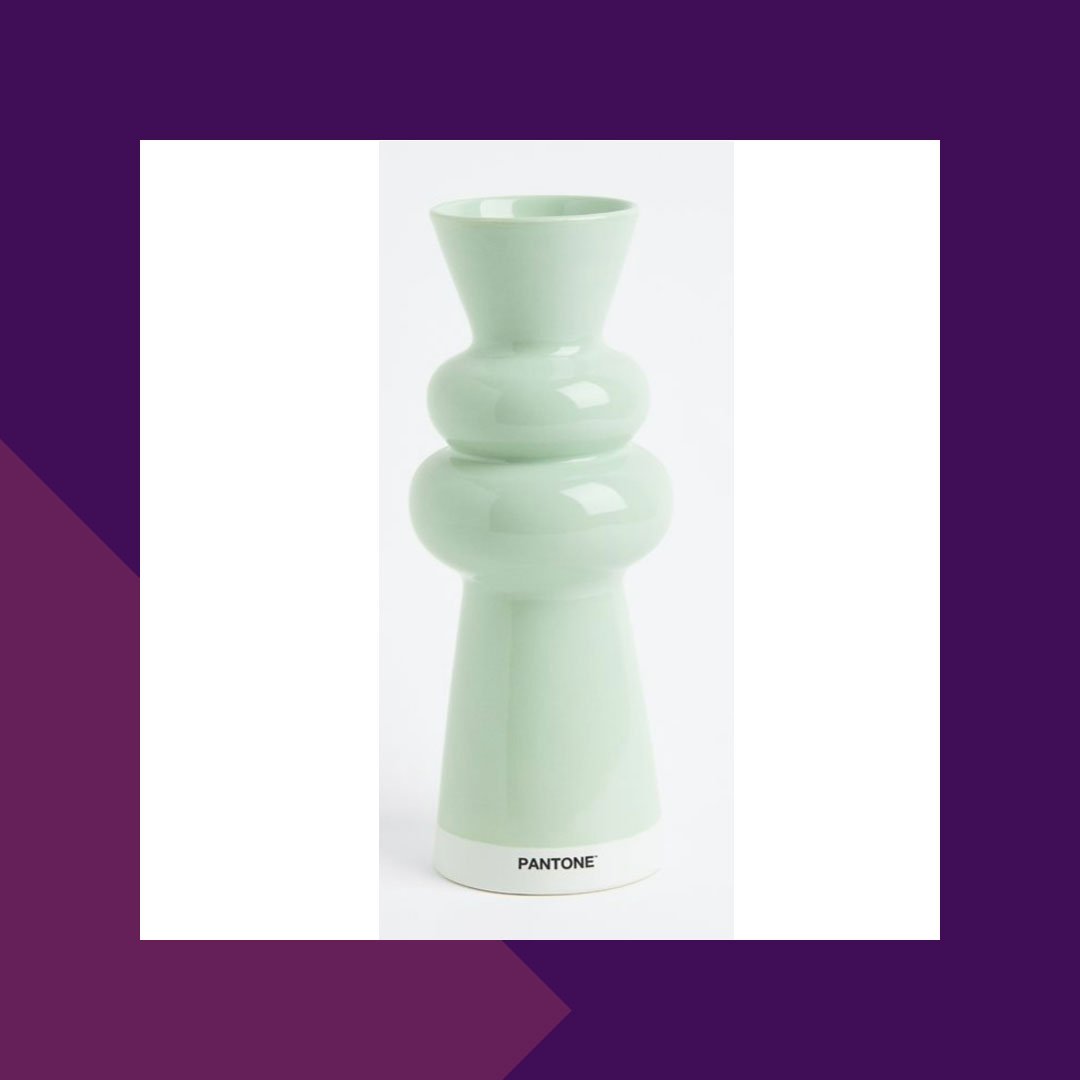 The counterpart to the stone bowl is this beautiful vase from H&M Home – provided with the iconic Pantone color code in the special collection. Speaking of colours, in addition to pistachio, the sculptural flower vase is also available in pink. Price: 34.99 euros.
H&M Home x Pantone scented candle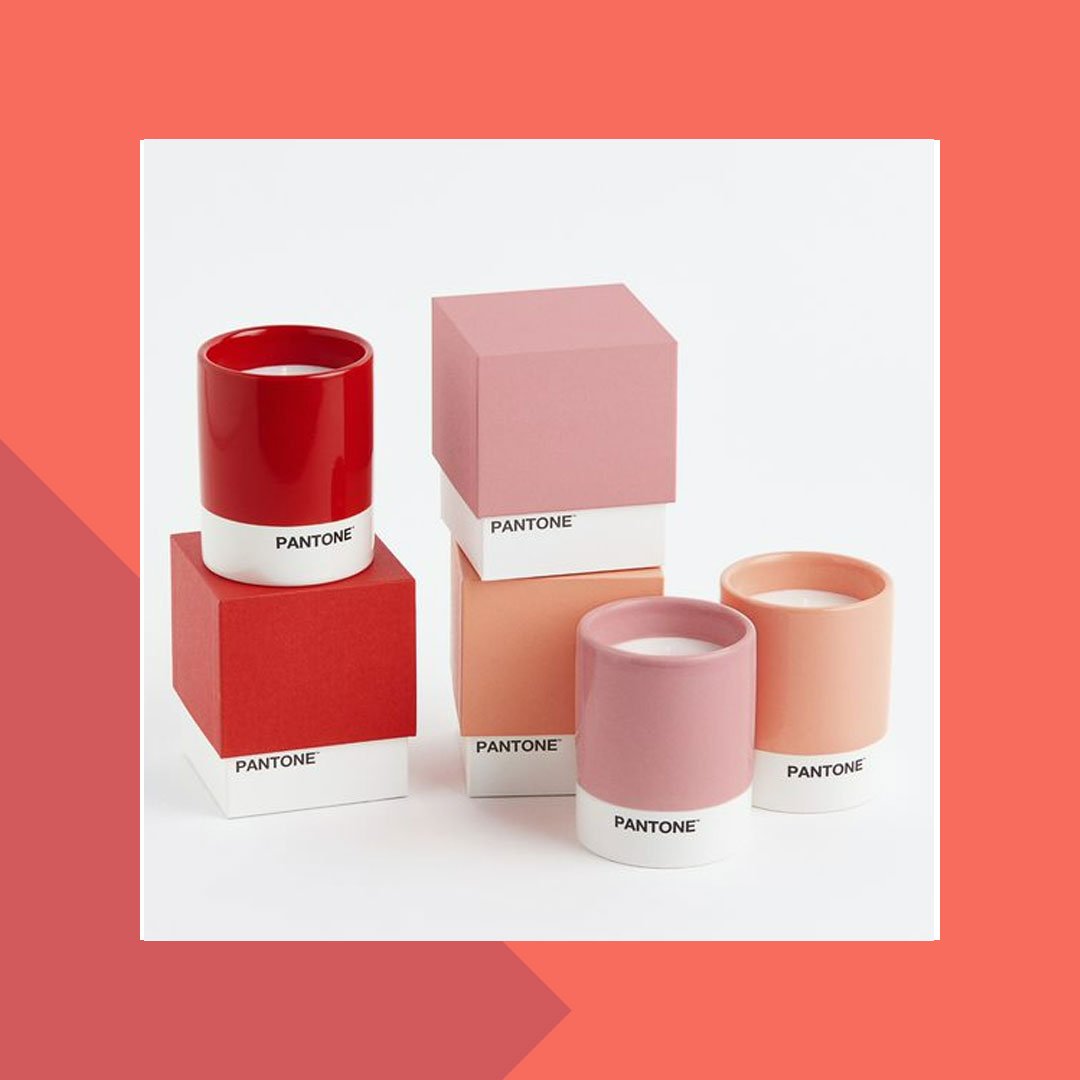 Of course, candles are a must! Because in addition to colors, the right (candle) light also makes a big difference in the feeling of the room. The ceramic jars are available in six different colors from each of the two color palettes. Price: 19.99 euros.
H&M Home x Pantone cushion cover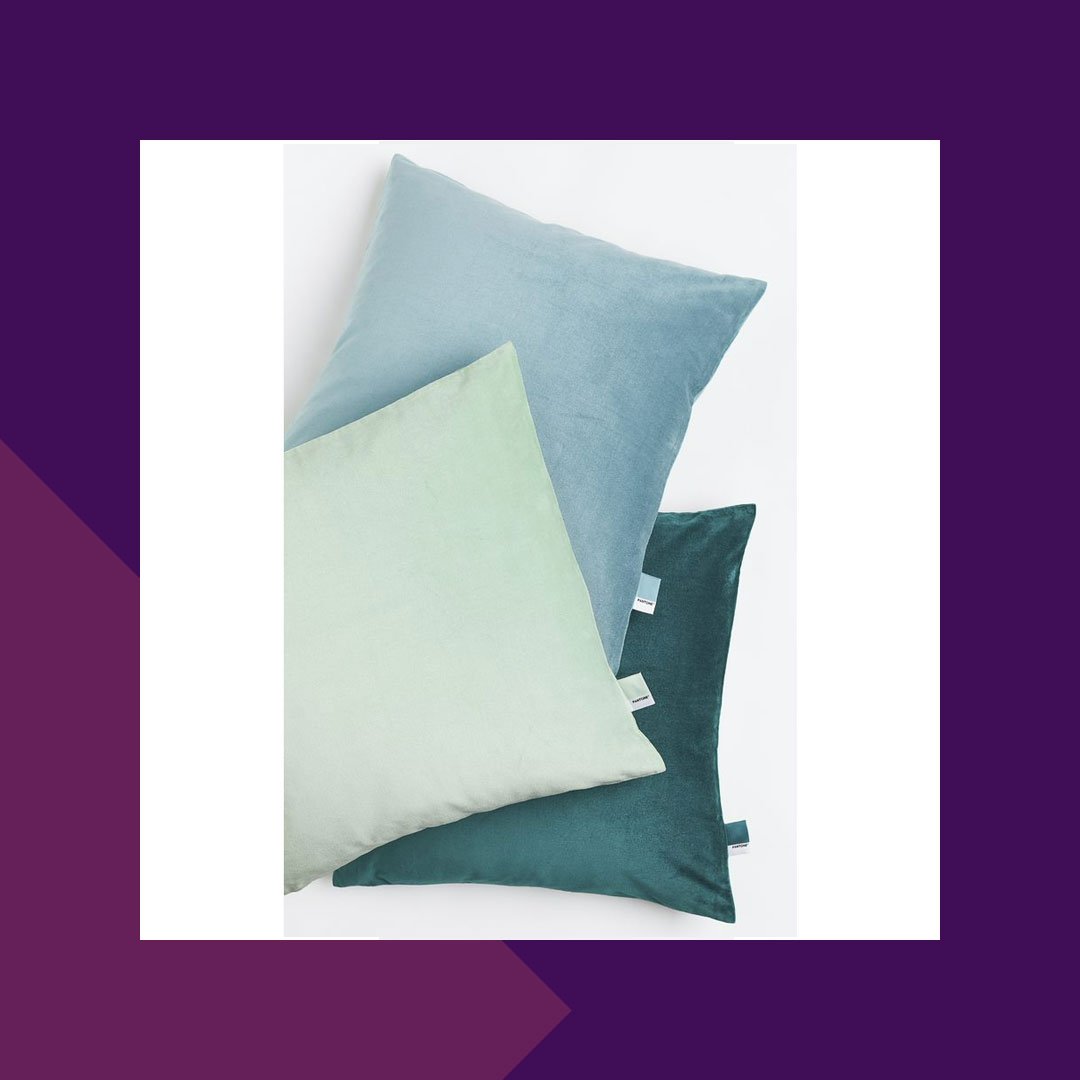 Cushions also belong in every living room – preferably as many as the sofa can accommodate! This soft cotton velvet cushion cover is dipped in six different colors and of course also bears the Pantone logo. Price: 14.99 euros.
H&M x Pantone pedestal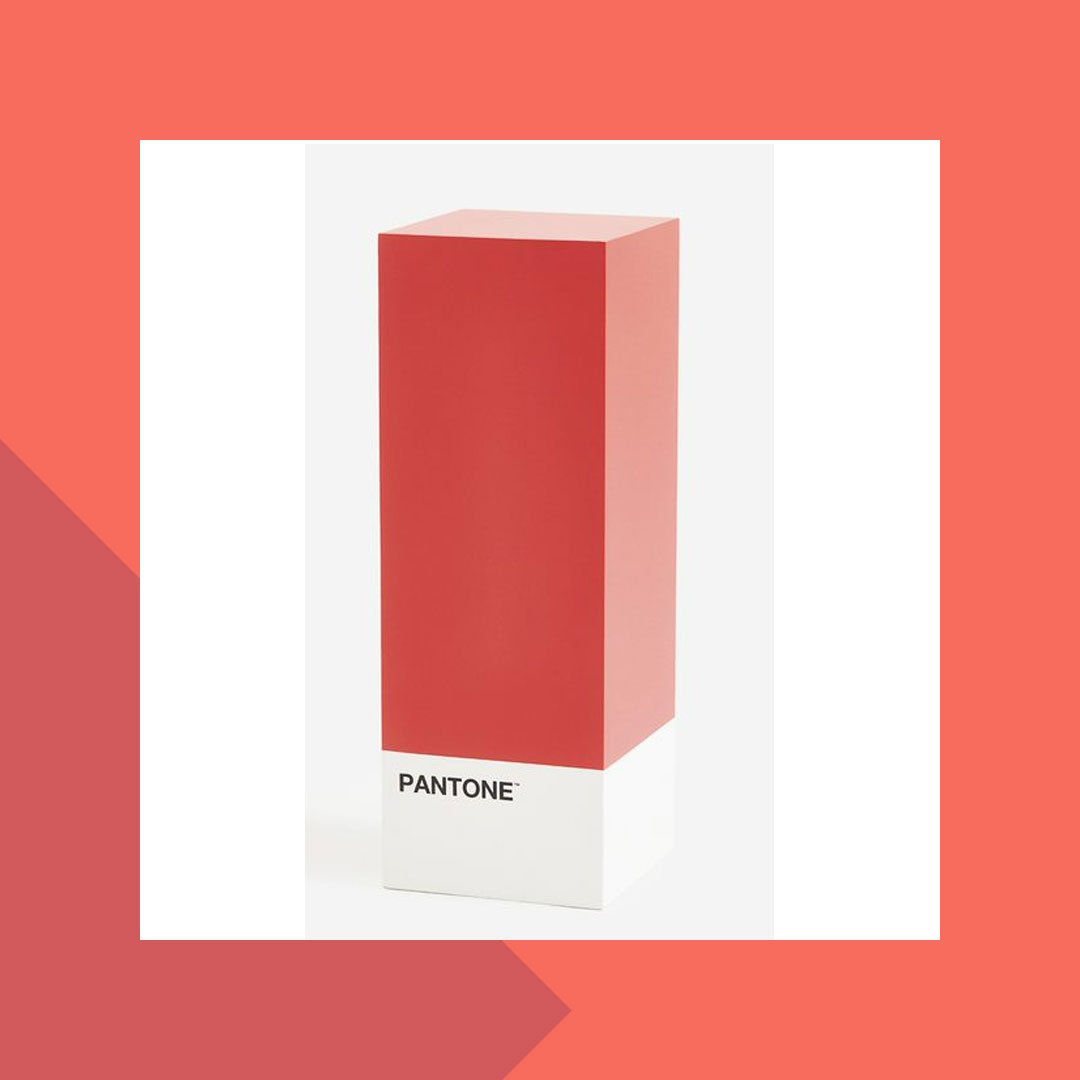 A pedestal is a decorative base, usually made of wood. And "decorative" applies to this great piece! The stocking, which works perfectly as a side table, is available in orange and pistachio. H&M Home has not yet given a price, the pedestal is only available in stores.
H&M Home x Pantone tray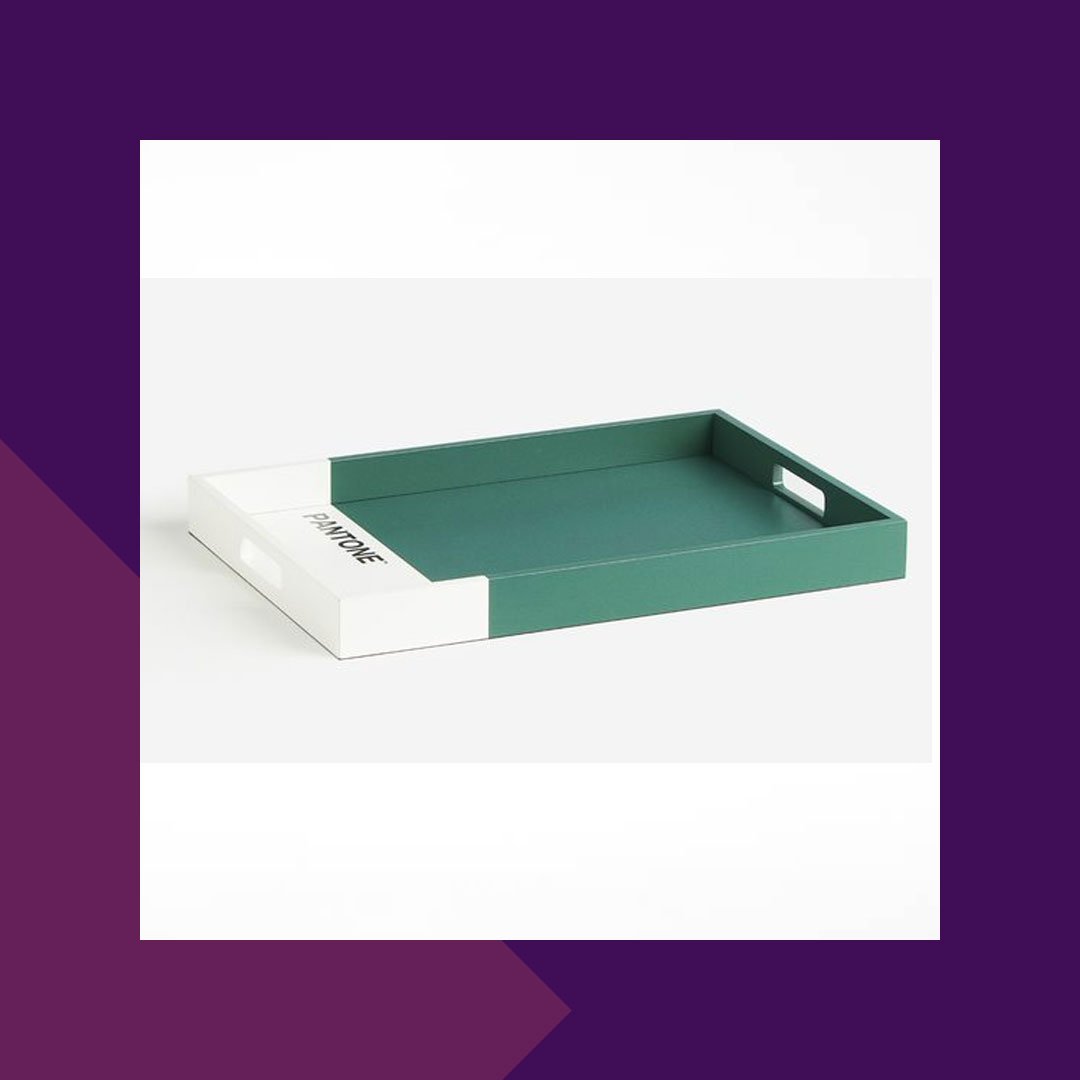 And last but not least, this bestseller from H&M Home has also received a designer upgrade. The wooden tray with the large Pantone logo is available in two colours, green and orange. Price: 39.99 euros.
Did this extraordinary and modern collection convince you as much as we did? So act fast: you can get 6 of the 8 Pantone pieces in the H&M Home online shop and all pieces in selected H&M Home stores! And not just H&M; IKEA has also just introduced a new designer collection that we absolutely love!
And if you've got interior fever, you should definitely take a look at this photo series inspired by 2023's most beautiful home trend: soft minimalism:

Image source: H&M
Do you have "H&M Home x Pantone: Huge hype about the latest designer collection!" Please? So leave us a like or share our article. We look forward to your feedback – and of course you are welcome to follow us on Facebook, Pinterest, Instagram, TikTok, Flipboard and Google News.