Anyone who deals a lot in cryptocurrencies already knows about stablecoins in the market. Stablecoins are often offered to quickly exchange existing coins for others or to buy a cryptocurrency for fiat. Externally, the prices of these stablecoins are pegged to the US dollar or the euro.
However, it is often unclear internally how the financial deposits are actually secured. Nevertheless, stablecoins are increasingly being used, which is probably due to their practical nature. More and more stablecoins can therefore be found on the top lists of the most successful cryptocurrencies.
USDT, USDC and other stablecoins have become an integral part of crypto trading. The upcoming stricter monitoring and regulation as part of MiCA, which hangs over the sector like the sword of Damocles, should bring clarity to consumers about which stablecoins are actually covered 1:1.
In addition, there will likely be restrictions on non-euro stablecoins by EU authorities. The battle for the crown in the stablecoin market is therefore particularly fierce at the moment, and companies such as Binance and Circle want to at least remove market share from Tether or completely remove it from the exchanges.
For investors, however, the looming tightening also means that now is a good time to enter pre-sales of stablecoin-based utility tokens. Because the more tightly regulated market will inevitably lead to changes among the industry leaders, which also Price increases in fees should result.
The harbingers are already being felt, such as for consumers and merchants in Canada. Stablecoins are considered securities and Crypto.com bans its customers the use of USDT under pressure from the Canadian tax authorities.
Tether promotes market transparency
The past has already shown that the tone of the market for stablecoin providers is tough. There was massive criticism against the USDT token that its deposits were not backed 1:1 by USD as claimed. The company has been working hard with CTO Paolo Ardoino, and now nearly 40 billion of its $69 billion market cap is backed by US Treasury bonds (T-Bills).
Tether's stablecoin is a key asset in crypto trading and is currently under pressure from Circle and Coinbase USDD's rising rival USD Coin. This pressure alone shows that several market participants are keen on the target group, and that the market must be extremely lucrative for own development and marketing of these stablecoins to pay off at all. Transparency is an important factor for Tether to remain the most successful stablecoin.
Why do we need stablecoins
Stablecoins are meant to curb volatility, that is, the huge price swings of cryptocurrencies. Because what a stable financial market needs are stable asset prices. In order to have a stable, i.e. also robust, the assets require a high quality, and in the case of stablecoins this depends on the currency reserves that support them.
The crypto sector has not only become important speculatively, it can also address real problems and offer solutions, for example in the energy crisis or in decentralized finance. If confidence in the value of security collapses, just think of the demise of Terra Luna, an algorithmically controlled stablecoin, that's one thing global threat to financial stability.
Ironically, stablecoins get their stability from a central bank-issued currency that they use as collateral. They actually borrow their credibility of real money controlled by governments. For this reason, stablecoins can be used as a payment instrument on distributed ledgers. They combine the benefits of true currency stability with tokenization technology.
Stablecoins are also becoming more and more popular outside the crypto ecosystem. Companies are starting to integrate these into their payment services. Visa and Mastercard allow transactions with the USD coin. Experts see these as particularly advantageous lower fees and faster transaction processing using a stablecoin.
National authorities recognize the potential of stablecoins
Rules are up in the air when it comes to the potential of stablecoins. The focus is on better securing asset reserves and more transparency, as demonstrated by Tether. The verifiability of the stored reserves and the ability to redeem stablecoins at face value, reduce handling risks with you.
The collateralization of the financial assets plays a central role, and their control may in the future be subject to the regulatory authorities.
If an issuer enters payment difficulties and must his financial assets sell, then this affects the entire financial system, not just the crypto sector. Therefore, regulatory leverage is often considered if the risk from stablecoins continues to increase in importance.
For this reason, the Financial Stability Board FSB and other national standardization bodies work intensively with guidelines on this topic.
What current crypto projects use stablecoins?
Tether stablecoin is the most successful of its kind and is still involved in most projects. It also plays an important role in the issuance of the respective utility tokens in the ongoing crypto presale of Meta Masters Guild, C+Charge and Fight Out. Each of these development teams has decided to commit to USDT ie. the US dollar-backed stablecoins from the Tether company.
USDT Investor Benefits
Companies hedge reserves with US dollars
Still tradable without regulatory restrictions
Purchase of utility token with ETH or USDT possible
Easy access for beginners
Fill the wallet with Fiat, exchange to USDT, done
Crypto pre-sales based on stablecoin Tether
Currently, 3 blockchain-based crypto projects are of particular importance to private sector investors. Especially considering numerous considerations regulatorsto set similar requirements for stablecoins as for securities and apply bank-like rules.
If that happens, the issuers of stablecoins will become banks that hold cryptoassets under the regulation of a government body. Therefore, these crypto pre-sales are currently worth a look because this is where investors come into stablecoin without government regulations.
Meta Masters Guild: Multiplayer Online Racing Adventure
The play-to-earn racing game is especially suitable for players who want to enjoy mobile gaming fun on the go. with futuristic karts Does it work exciting racing tracks in the Metaverse, where other players are waiting to challenge and surpass each other in races.
Ultimately, NFT rewards lures, which can mean passive income. With the further development, passionate gamers and racing drivers are well taken care of and can count on additional rewards for winnings and special racing items.
$MEMAG is currently only 0.01 USDT: Join the presale now!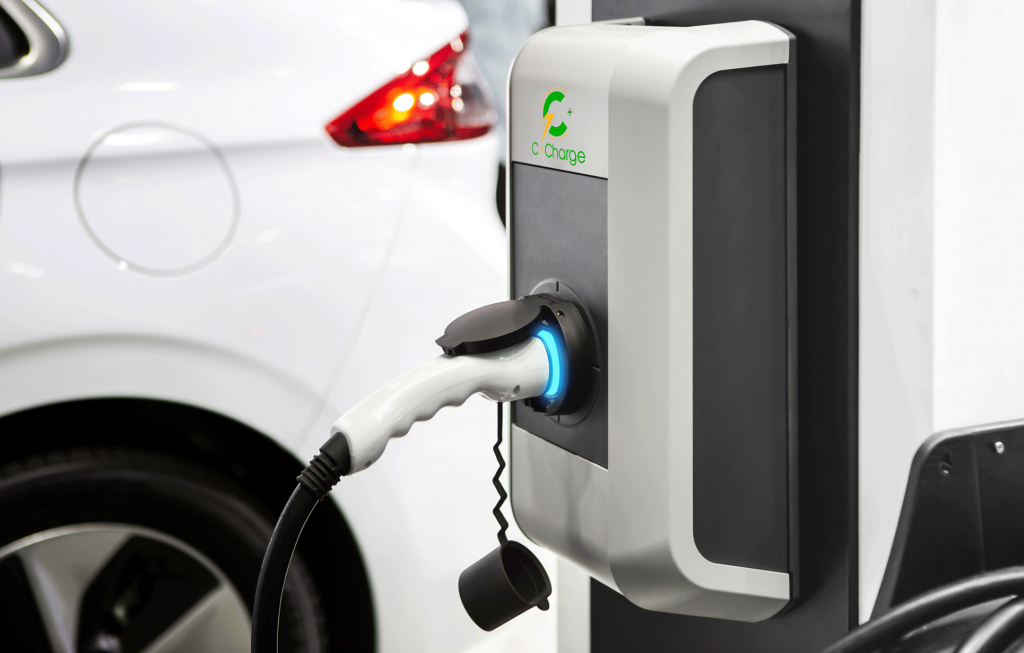 C+Charge: Charge e-cars and get NFT
Drivers and owners of e-cars know the problem: the charging stations are busy, unavailable or require their own app or charging card. C+Charge takes these concerns seriously and has developed a standardized blockchain-based payment system.
You will also receive points for each recharge which are exchanged for NFT. These are high-quality emission credits that the federal government has only issued to developers and operators of charging infrastructure to date.
Rely on green electricity now with $CCHG for currently only 0.013 UST in pre-sale!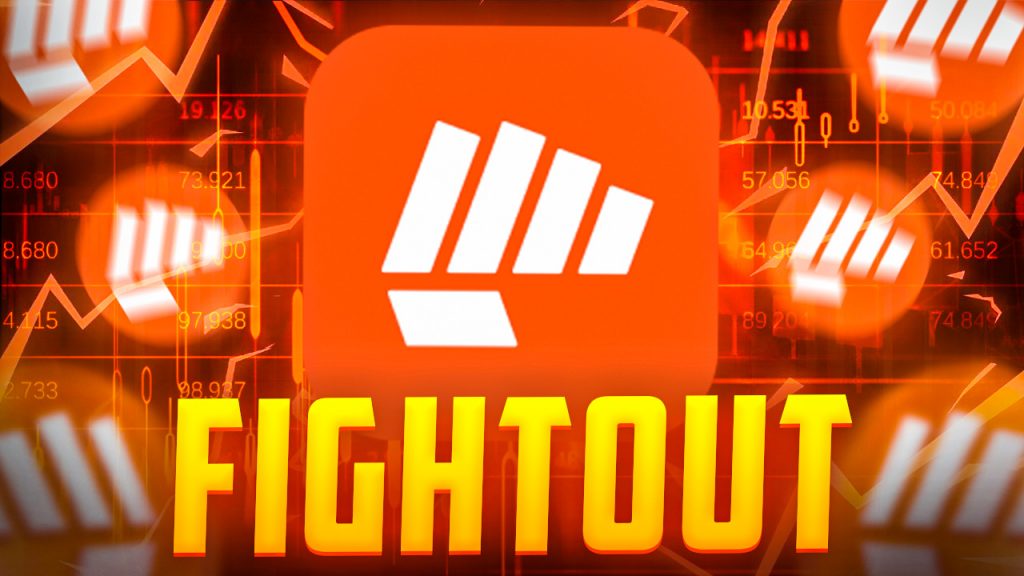 Fight Out: Fitness boxing and sports in the Metaverse
The virtual space offers so many opportunities and Fight Out takes advantage of one of them. It enters the fitness sector and boxing as users feed their avatar data in real time and are rewarded with NFT for any sporting activity.
Fight Out means: Training and movement, regardless of place and time and not in the stuffy gym with an expensive 2-year contract. The benefits of Fight Out are clear, and investors appreciate that. The pre-sale is online and has already collected more than 3.07 million UDS.
Get fitter and move more with $FGHT for only 0.0166 USDT right now.
NOTE: ONLY 3 DAYS LEFT AT 0.0166 USDT IN CURRENT SALE!
Conclusion: USDT of Tether is rightfully one of the most successful and popular stablecoins on the market. Reason enough to continue to actively defend yourself against your competitors. The coin receives support, for example from ongoing presales, such as those from MEMAG, CCHG or FGHT.
All three crypto projects are based with their utility token on USDT and thus on the fiat currency from the United States. The US dollar is known for its high attractiveness in the market and its stability is impressive.
Investing in crypto pre-sales with USDT also means being at risk of lower price volatility. In addition, the financial reserves of stablecoins are transparently displayed and will be regulated even more in the future, which will ensure further safety in the industry.
Investment is speculative. When you invest, your capital is at risk. This website is not intended for use in any jurisdiction where the trading or investment described is prohibited and should only be used by persons and in ways permitted by law. Your investment may not be eligible for investor protection in your country or country of residence. So do your own due diligence. This website is available to you free of charge, but we may receive commissions from the companies that we feature on this website.
About the author: Stefanie Herrnberger works as a freelance lecturer and editor. Her many years of professional experience in the fields of blockchain, cryptocurrencies and NFT give her the perfect background to report on current news and developments in decentralized and centralized financial markets. Stefanie has invested in cryptocurrencies herself for several years and therefore understands the challenges and opportunities for crypto traders.