The trend of sustainable web design is becoming more and more popular because the World Wide Web consumes large amounts of energy. More consistent UX design, improved SEO, more efficient code architecture and CO2-neutral hosting promise a more sustainable internet.
By Carl Friedrich Then.
Websites and apps are now a fundamental part of our everyday life. In 2021 alone, almost five billion people worldwide used the Internet. No wonder the Internet uses large amounts of energy. Researchers from Lancaster University assume that the World Wide Web and its associated infrastructure consume almost as much energy as all international air traffic. This is at least 1.8 to 2.8 percent of the greenhouse gases emitted globally. So a nice amount. A large part of the energy consumed is used for streaming, sending files and storing data. Websites play a central role in this because they organize and present the vast data streams on the Internet. How much energy is consumed also depends on their design. A fact that sustainable web design is based on.
More and more companies are discovering this potential for themselves, as one of the pioneers of sustainable web design, Tom Greenwood, explains: "For a long time there was neither demand nor awareness of sustainable web design. Only in the last three years have we seen customers asking for sustainable solutions for their websites." As co-founder of London's digital agency Wholegrain Digital he has been working since 2007 on making websites more resource efficient and low emissions. "Sustainability has become an important topic for many organizations. Today, it is no longer a "nice-to-have" that mainly focuses on recycling." Today, companies are looking for as many opportunities as possible to implement their sustainability goals, but not entirely voluntarily. Because not only has social pressure grown in recent years, but also new legislation like that Corporate Sustainability Reporting Directive in the EU encourage companies to become more sustainable.
User-centered through sustainability
Even today, top performance is not necessarily expected from ecologically sustainable products. Tom Greenwood knows this fear well: "Many of our customers are still quite unsure of what to expect. They probably fear something boring or complicated at the expense of design and functionality. However, sustainable web design is about implementing best practices and simplifying processes. " In this context, sustainable web design primarily means returning to the essentials of an app or website: what do users need to see? What are you looking for? And how can this information or service be presented in the fastest and most compact way?
So more sustainable websites promise a more user-centric approach. Because the faster users reach their destination on the Internet, the less energy is consumed. There are several handles to this: First, a website's findability can be improved by SEO. Clear and reduced user guidance, on the other hand, enables more targeted navigation. And the absence of unnecessary subpages allows focus on the essentials. The most important thing is to check what resources are needed to fulfill the purpose of a website. Content management plays an important role in this regard. In addition to the user journey, viewing and retrieving content requires large amounts of energy. Images, videos and other features are energy guzzlers. Here you can check which content is actually required and whether older content can be deleted.
It is of course also important that the various measures make sense in their specific contexts. Because not all websites are the same: Private individuals, institutions and companies use them for a wide range of purposes. Different solutions make sense for online mail order companies, news sites or video platforms to save energy. But even small steps can reduce the consumption of apps and websites, for example by offering a dark mode, fewer cookies, lower resolution images and not using autoplay functions. Ideally, this reduces the amount of data required for use, shortening load times and allowing users with less powerful internet connections and end devices to access content and offers. Because it is often forgotten that a large part of the world's population does not have powerful end devices and high-performance internet connections. This may not matter for luxury brands, but it can certainly matter for other digital services, as can be seen in the example of the Google search engine. Due to a reduced interface, this requires less data and can therefore also be used by people in structurally weaker regions.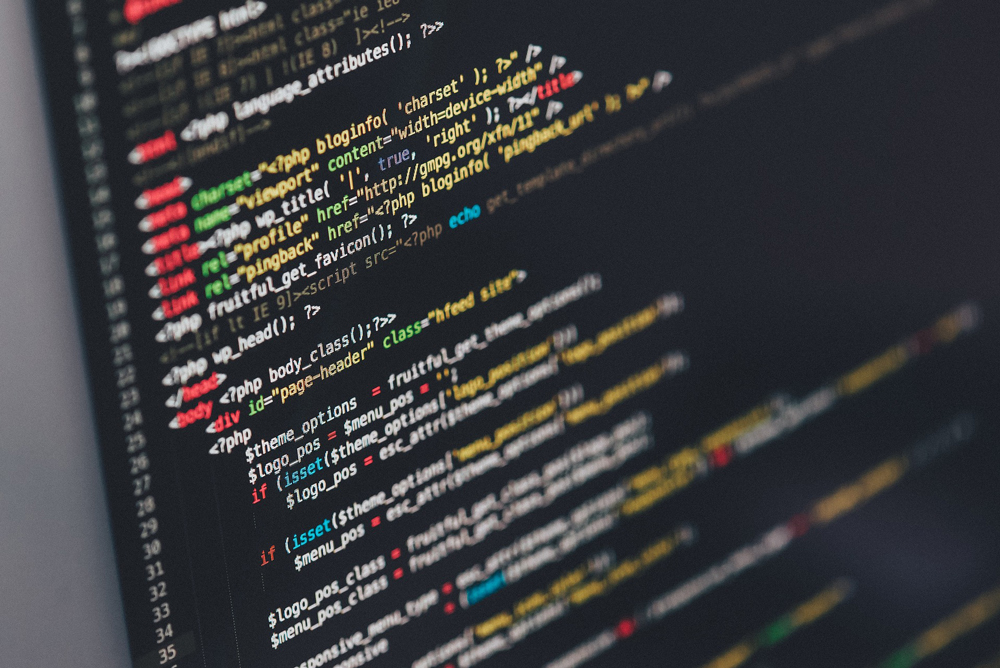 Green hosting and green coding
Sustainable web design makes it clear once again that green design works best when built on a green infrastructure. Today, there are more and more web hosts whose data centers are powered by renewable energy. Globally active companies and key drivers behind digitization such as Google, Facebook or Apple have been dependent on renewable energy for years, as a report by Green peace indicates. But other concepts are also becoming increasingly popular. For example, the waste heat from the data centers can be reused as district heating. The industry association did the same Bitcome calculated that with this measure around 350,000 apartments in Germany alone could be supplied with hot water and heat.
Furthermore, the code used plays a central role in the efforts to make websites and apps more sustainable. With so-called green coding, developers use energy-saving programming languages ​​and ensure that the code architecture on a page is organized as efficiently and leanly as possible. Redundancies and unused sections can be removed. In addition, it is also important to be aware of what is or is not necessary for the performance and use of a website. End users hardly notice these changes. In the best case, this not only improves the sustainable performance and speed of a site, but also the maintainability thanks to better structured code.
The benefits of sustainable web design
Sustainable web design will certainly not be the solution to all ecological problems associated with digitization. But it can certainly be an important building block in the green transformation of the economy and society. Because the importance of the Internet will continue to grow. Precisely because politicians and companies have high hopes for digitization when it comes to reaching the climate goals. For example, models of the sharing economy work primarily via digital platforms. But there are also more and more digital solutions for industry and logistics that make value chains more sustainable and efficient. And last but not least, the production and control of renewable energy is fundamentally dependent on digital tools. Designers and developers have the opportunity, when entrusted with the idea for new websites, apps and interfaces, to make their decisions from a sustainable point of view, as shown by Sustainable Web Design.
It is primarily about making energy consumption visible on the World Wide Web at all. It is often not clear how much energy is used for which functions and functions. offer as Carbon Calculator website or Eco degrees provide more transparency here. Not only can the eco balance of different websites be compared there, but specific weaknesses of a website are also shown, as in the case of Ecograder. About the platform The Green Web Foundation on the other hand, it is possible to find out whether a website is powered by green electricity or not. The publications also help Designing for Sustainability: A guide to building greener digital products and services also by Tom Frick Sustainable web design by Tom Greenwood to get a better overview of the still young field. Because savings can only be implemented in the complex and multi-layered world of the Internet with the right perspective.
---
More about ndion
More Articles about design and sustainability.
---
---
Share this page on social media: