In recent years, the crypto market has developed a lot and many investors have become interested in digital currencies. One of the best known and most used cryptocurrencies is Bitcoin. In this blog post, we will address the question of whether the crypto spring has finally arrived for Bitcoin and what we can expect from the cryptocurrency in the future.
Crypto Spring – What are the pros and cons?
In summary, the Federal Reserve's latest release of the Consumer Price Index (CPI) shows a slight year-over-year increase in inflation, indicating an upturn in the economy. The Federal Reserve has said a temporary overheating in inflation is to be expected as the economy recovers from the pandemic. In addition, the recent announcement of a new US government stimulus package worth $1.9 trillion is expected to further fuel the market's recovery through direct payments to consumers, support for small businesses and unemployment benefits.
It is important to understand that the crypto market is sometimes very closely linked to the traditional market, but is often very volatile and rapid changes in prices are possible. Over the past few months, however, Bitcoin's price has stabilized and it appears that it is on track to match or even surpass its 2017 all-time high. Some experts believe this is due to the increasing acceptance of Bitcoin by institutional investors. These investors have often stayed away from cryptocurrencies in the past as they were considered unsafe and risky. Now, however, they see Bitcoin and other cryptocurrencies as an attractive way to diversify their portfolio and take advantage of potential appreciation.
The yearly #bitcoin price chart pic.twitter.com/ETqWQeSxLI

— Documenting ₿itcoin 📄 (@DocumentingBTC) 12 January 2023
Another factor that could point to a crypto spring is the growing legitimacy of Bitcoin and other cryptocurrencies. More and more regulators and governments are recognizing the importance of cryptocurrencies and are working to create a regulatory environment that protects investors and businesses without hindering the development of the market. This can help boost confidence in cryptocurrencies and thus support the crypto spring.
There are of course also risks and challenges for the crypto market and Bitcoin in particular. A key issue is Bitcoin's scalability, as network capacity is limited and transactions are sometimes delayed. However, there are solutions under development to solve this problem, such as Segregated Witness (SegWit), which has already been implemented and has increased the capacity of the network. Another risk is the possible regulation by governments that could affect the crypto market. While regulations are necessary to protect investors and businesses, they can also limit market development.
Despite these potential risks and challenges, many experts believe that the crypto spring has finally arrived for Bitcoin. Increasing interest from institutional investors and increasing acceptance from regulators and governments suggest that Bitcoin and other cryptocurrencies will play a larger role in the financial world in the future. However, it is important to note that the crypto market is very volatile and rapid changes in prices are possible. Therefore, it is important to do careful research and weigh the risks before investing in cryptocurrencies.
Bitcoin Price Prediction For 2023: What Are The Experts Saying?
The world's first and most widely used cryptocurrency has seen some ups and downs over the past few years. While cryptocurrencies as a whole are considered volatile, many investors and analysts are excited to see what the future holds for Bitcoin.
First of all, it is important to note that it is difficult to make accurate price predictions for bitcoin or any other cryptocurrency, as the crypto market is very young compared to the traditional market, and rapid changes are possible throughout the ecosystem, both positive and negative. Despite this, there are some analysts and experts who have expressed their opinion on Bitcoin's future price development.
Some experts believe that the price of bitcoin will rise sharply in the next few years. Anthony Pompliano, founder of Morgan Creek Digital, recently predicted that Bitcoin's price would hit $100,000. He argues that the increasing acceptance of Bitcoin by institutional investors will help push the price higher. Crypto investment firm Pantera Capital has also predicted that Bitcoin will reach $115,000 sometime in 2023.
However, other experts are more cautious in their forecasts. Tom Lee, founder of Fundstrat Global Advisors, recently predicted that the price of Bitcoin will be around $90,000 by the end of 2023. He argues that the increasing regulation of cryptocurrencies will be an important factor that will affect the price.
Many analysts also believe that the price of Bitcoin will not rise that much in the next few years. Crypto analyst Willy Woo has said that he expects the price of Bitcoin to fall at a stable level of $50,000 for the next few years. He argues that the market is currently in a "capital building phase" where investors are building their positions rather than driving the price higher. It is also said that pushing the price too high would mean our common currencies would collapse, compared to breaking the speed of sound.
Thus, the pushing forces BTC pricing becomes binary, like breaking the sound barrier.

There is increasing bearish pressure on BTC as it approaches fiat market caps while governments suppress it. If the barrier is broken, BTC gets bullish pressure and flees towards infinity.

— Willy Woo (@woonomic) 26 December 2022
It is important to note that forecasts made by experts can often be affected by unforeseen events, such as political decisions, regulations, economic changes and even technological advances. These factors can have both positive and negative effects on the price of Bitcoin and it is therefore important to keep an eye on the news flow and developments on the crypto market.
To summarize, the forecasts of the future Bitcoin price vary among experts. Some are optimistic and predict a significant increase, while others are more cautious and predict a stable price. The predictions are based on various factors such as institutional investors' acceptance of Bitcoin, regulations, economic changes and technological advances. It is important to note that the market is very volatile and unforeseen events can greatly affect the Bitcoin price. Therefore, it is important to keep an eye on developments in the crypto market and stay informed about the latest news.
Meta Masters Guild – a new star in the sky?
Besides Bitcoin, there are of course many other attractive crypto projects. One of the most promising is the Meta Masters Guild. The team of this platform wants to create the best and biggest guild for play-to-earn games. The guild's mission is to help players improve their understanding of the gaming and investment environment, educate themselves in blockchain, and benefit from the experience and resources the guild provides. Players who join the guild and have the platform's own $MEMAG token can enjoy various benefits.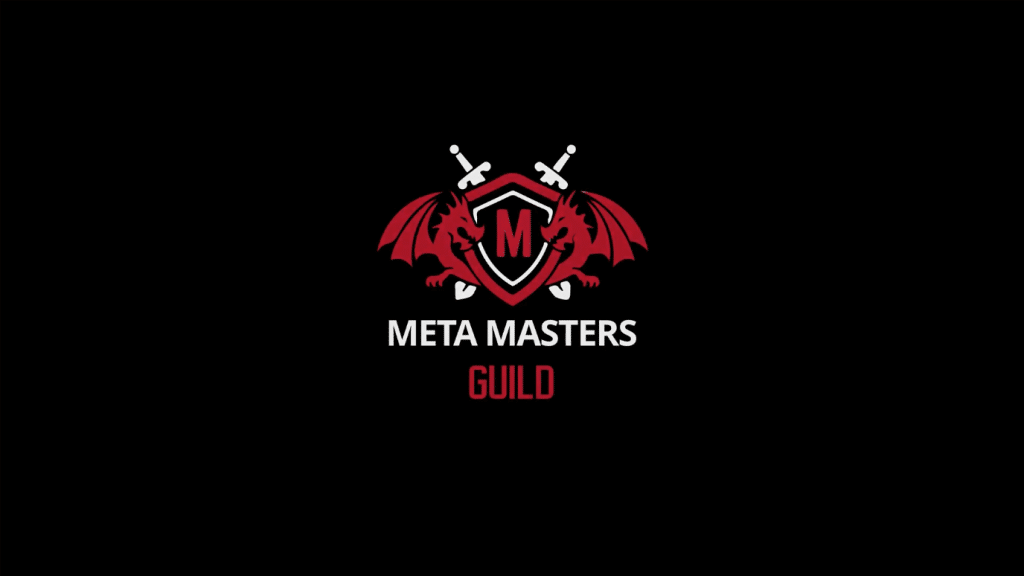 Through the guild, players can receive benefits such as sharing useful information and resources, investing and trading assets, a network, experience and advice from other players, and access to guild-exclusive events and activities. In addition to the guild's wealth of experience and resources, players can also count on the guild's connections to other projects, network with other players and receive attractive bonuses. As already mentioned, the cryptocurrency of the platform is called $MEMAG. It is currently available for purchase in PreSale, thus allowing investors to invest in the future success of the platform at an early stage.
Any trade is risky. No guarantee of winning. All content on our website is for informational purposes only and does not constitute a recommendation to buy or sell. This applies to assets as well as products, services and other investments. The opinions on this site do not constitute investment advice and independent financial advice should be sought whenever possible.
Click here to see the best crypto presale that could increase 10X this year!