Bitcoin shines slowly but surely to wake up from his slumber and climb up again. that positive development in recent days and weeks make many investors optimistic, but will the upward trend continue? And above all: where does the current price increase come from?
Slow march to the top
As the new year begins, Bitcoin and most major altcoins continue their slow but steady progress. Bitcoin jumped on Thursday above $18,000 for the first time since mid-December and is on track to extend his 8-day winning streak, which is the longest since July 2021. In the last week, the cryptocurrency has risen over 10%.
Much of this positive development is attributed to small signs that Inflationary pressure in the US is easing. Crypto thus benefits from improving macroeconomic conditions. Unemployment figures in America fell slightly and the headline CPI (consumer price index) fell 0.1% VAT, with cheaper energy costs fueling the first drop in two-and-a-half years.
Patrick Harker, the chairman of the Philadelphia Federal Reserve, said that "this The worst of the inflation spurt is now probably over". He also added that the phase of outrageous interest rate hikes is over and the time has come to implement future rate hikes in smaller increments of 25 basis points.
More rate hikes, now on a smaller scale, are expected before there is likely to be a pause. However, many investors are betting that the central bank will lower interest rates by the end of the year, despite politicians saying otherwise.
Cryptocurrencies are positive despite the current price changes not out of the woods yetsince Risk of an impending global recession has not escaped. The continued flatness along with muted trading activity in the derivatives market are typical signs of a bear market.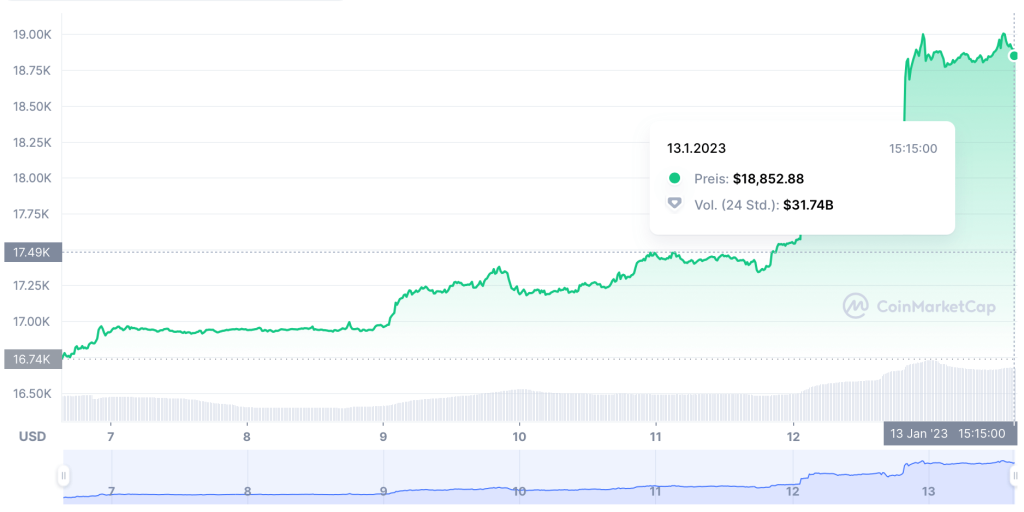 FTX continues to influence the market
The explosion of the world's second largest crypto exchange, FTX, is still shaking the market. It has brought to light several flaws in crypto projects and business models and is causing quite a stir with new news. On Wednesday, FTX's lawyers announced that the company had managed to recover approximately $5 billion in cash. These include cash, digital coins and securities. that planned sale of altcoins worth approximately 4.6 billion dollars can have a significant impact on the market and bitcoin price.
With this small recovery, the sector can regain some credibility and give FTX customers and debtors a sigh of relief. At the same time, the liquidation of these assets is likely to put significant pressure on the crypto price.
Is a rally starting now?
Any small price increase that lasts for several days raises high hopes. Looking at BTC price changes, Bitcoin can be seen moving sideways in the last few weeks after November's crash, but is trying to break out of this pattern and now scratching the $19,000 mark.
But if Bitcoin rises alongside traditional stocks, it could also mean that the currency's market risks are much lower than before. players like MicroStrategy or Grayscalewho hold large amounts of bitcoin will have a large impact on the price if they are sold. By holding on to their BTC, Bitcoin could once again outperform stock market gains.
Is it worth starting now?
Bitcoin appears to have cleared the 2022 bottom with a price of $15,782. The still comparative low Bitcoin price may be worthwhile for beginners. Learn how to buy bitcoin with PayPal here.
BTC is still far from the price of a year ago – a whopping $42,598. But since 2018, the price has endured several ups and downs, giving some investors confidence and buybacks.
However, much depends on the US central bank and ongoing inflation. Inflation may rise again sooner rather than later on the back of higher demand and easier financial conditions, especially if interest rates are cut. This could eventually force the Fed to raise interest rates again.
Relatively high interest rates are expected to continue until consistent data shows that inflation is slowing. The Fed's next meeting is in February, when it will provide an update on its approach. One hawkish Fed could halt rallyas it did last December, dashing hopes of a turnaround before 2024.
Play AND earn with Meta Masters Guild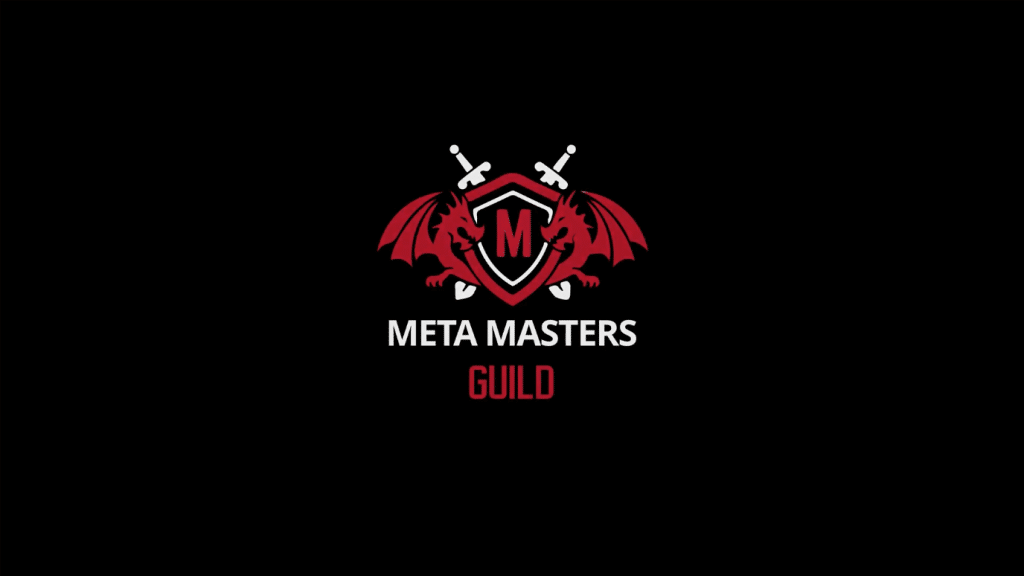 The Meta Masters Guild (MMG) is the world's first fully mobile-centric Web3 gaming guild. Its mission is to develop high-quality blockchain-integrated mobile games that form a decentralized gaming ecosystem. Members should be able to earn sustainable rewards in exchange for their contribution to the ecosystem.
The project emphasizes that it is not play-to-earn, but play-AND-earn. This means that rewards and winnings are not the only drivers of their games, instead players must be attracted by the quality of the games.
All games in the ecosystem use the Meta Masters Guild ($MEMAG) token as their currency. All MMG titles will have in-game rewards called "Gems" that can be converted into MEMAG tokens. Players then have the choice to cash out or reinvest in the ecosystem in a variety of ways. In the Lite Paper, MEMAG elaborates on its mission, explaining that the focus was on play-and-earn to avoid the continued selling pressure that other P2E tokens have faced. Many players sell their tokens immediately after winning them.
The first game is Meta Kart Racers, which is developed in collaboration with Gamearound. It is a mobile PVP racing game where players escape from the evil Meta Overlords and compete in the Meta Kart Championship.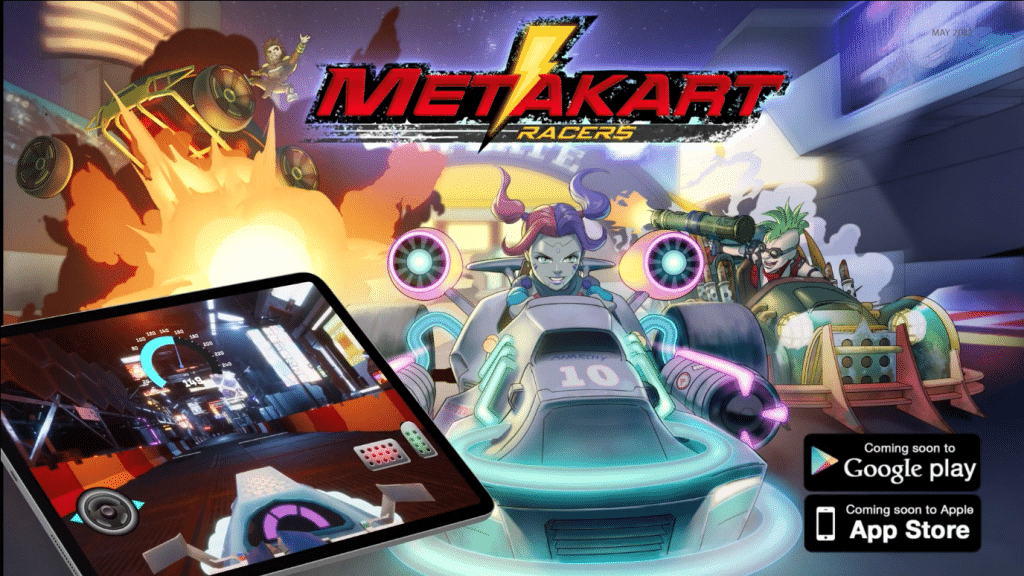 MEMAG's current roadmap plans the soft launch of the platform and MEMAG native token for Q1 2023. In addition, a $100,000 Giveaway take place and the NFT Store goes live.
The pre-sale takes place in 7 phases. A few minutes after the start of phase 1, a whopping $30,000 was raised. There are a maximum of 7 days left before the pre-sale moves to phase 2 and an increased price.
| | | | |
| --- | --- | --- | --- |
| Pre-sale phases | Price | number of tokens | value |
| Scene 1 | $0.007 | 70,000,000 | $490,000 |
| stage 2 | $0.010 | 63,000,000 | $630,000 |
| step 3 | $0.013 | 56,000,000 | $728,000 |
| stage 4 | $0.016 | 49,000,000 | $784,000 |
| stage 5 | $0.019 | 42,000,000 | $798,000 |
| stage 6 | $0.021 | 35,000,000 | $735,000 |
| stage 7 | $0.023 | 35,000,000 | $805,000 |
| TOTAL | | 350,000,000 | $4,970,000 |
Any trade is risky. No guarantee of winning. All content on our website is for informational purposes only and does not constitute a recommendation to buy or sell. This applies to assets as well as products, services and other investments. The opinions on this site do not constitute investment advice and independent financial advice should be sought whenever possible.
Click here to see the best crypto presale that could increase 10X this year!