advertising
Do you want to trade with currency? Our guide gives you tips for forex trading.
trade currencies
The broad crypto market is up about 1.5% today, bringing the global market cap to about $816 billion. Bitcoin is rising slightly less than the overall market. In the past 24 hours, there has been a price increase of about 1%, so the Bitcoin price is currently listed at $16,825. There has been almost no price movement in the past seven days and Bitcoin has also tended to move sideways in the past 30 days with a small loss of less than 2%.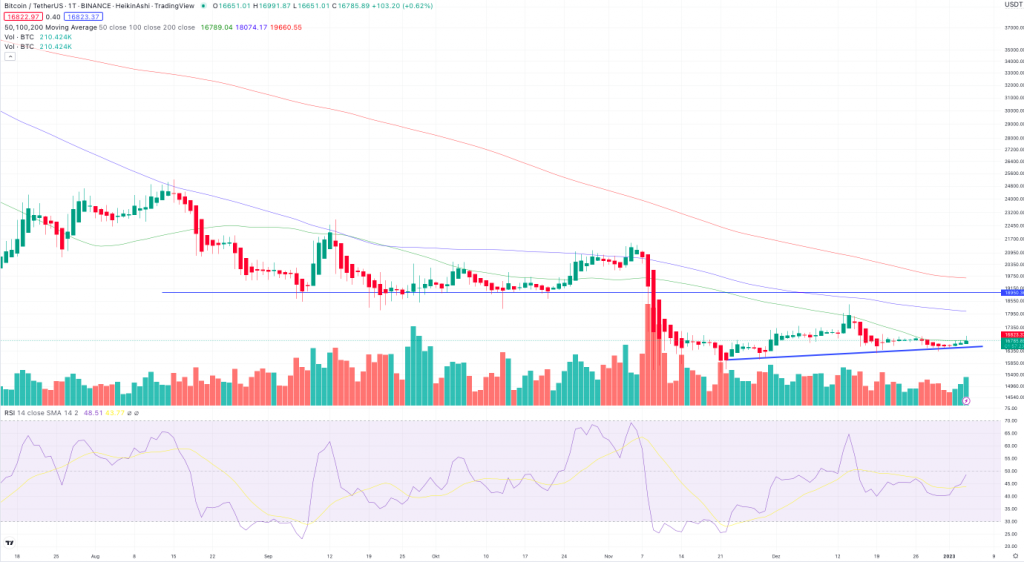 In the last 24 hours, trading volume has exceeded $20 billion – as the new year approaches, there is a renewed interest in the digital currency market. Nevertheless, the discount to ATH is still over 75%.
However, positive news may come soon from the crypto adoption side. While El Salvador, for example, has previously introduced Bitcoin as legal tender, or crypto-friendly legislation is being discussed in Brazil and Nigeria, another G20 country may now follow suit. There is no doubt that it is not quite that far yet – but statements from a presidential candidate in the G20 country of Argentina give hope for Bitcoin adoption. The first crypto-influencers are already positive about this fact – if a G20 state were to make Bitcoin legal tender, the price could recover massively.
Argentina Suffers From 100% Inflation: Cryptocurrencies Are Increasingly Popular
While the whole world is struggling with rising inflation, things are looking more dramatic in Argentina recently. Most recently, inflation was around 100%. Citizens increasingly want to escape inflation and choose cryptocurrencies. Lack of confidence in the country's central bank and a massive increase in poverty make it imperative to look for alternatives. As a result, crypto penetration in Argentina is significantly higher than in other South American countries.
Trade bitcoin now for free
Argentine presidential candidate: 'Bitcoin prevents politicians from robbing the people'
Javier Milei is a rising star among Argentine libertarians. The conservative politician is particularly popular among younger voters. The former rock musician is considered an outsider, but could still unite the right-of-center parties and possibly join the runoff. For crypto fans, this would definitely be positive. Because new statements make Bitcoin adoption likely if Milei really wins the election.
In a recent interview, he expressed hope for Bitcoin as a counterpart to central banks.
"The first thing we need to understand is that the central bank is a scam."
Bitcoin, as legal tender, can be understood as the return of private money and fits perfectly into a libertarian agenda. Accepting bitcoin would make it harder for politicians to rob the populace with high inflation. Because let's be honest – the high inflation is simply an indirect tax on the entire population, which significantly reduces purchasing power.
Crypto tips: Three exciting pre-sales for the bear market in 2023
The bear market is still intact despite short-term upswings. Also in 2023, there are likely to be some challenges for the digital currency market that investors will face. Since crypto pre-sales usually have a lower correlation with the broader market, it may be worth taking a look at the following three ICOs that are likely to take place in the near future – including 10x potential.
fight out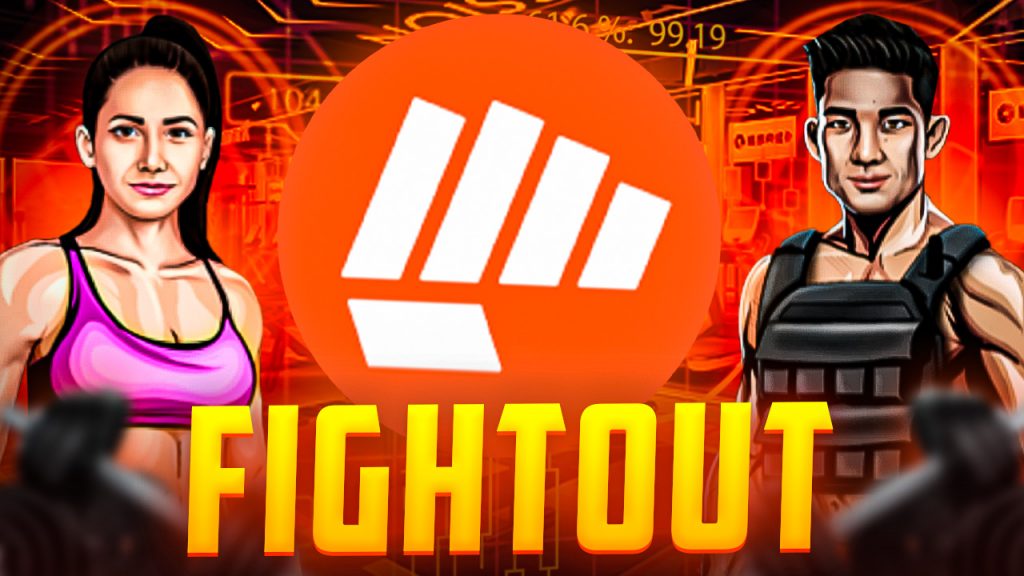 Fight Out is a new Move2Earn coin that skillfully develops the future-oriented concept. In the early stages of presales, investors have the chance to receive a 50% bonus on the initial investment. With a combination of real fitness studios, a Web3 app and digital avatars, athletes should be able to pursue their physical activity more motivated and earn rewards in the process. The real fitness studios act as a kind of hedge here – since Fight Out not only tracks the steps, like conventional M2E coins, but also implements far-reaching monitoring technology, one could really reach the high-growth target market.
Go to Fight Out Presale
Dash 2 Trading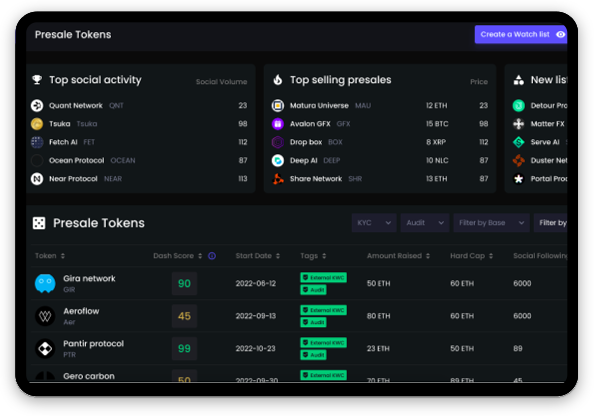 Dash 2 Trade reached its originally targeted hard cap of $13.42 million today. Those in charge took the high momentum at the end of the pre-sale as an opportunity to extend the pre-sale by about four days. Thus, they want to give investors the chance to buy the native D2T coin cheaply, which gives access to the advanced platform for trading intelligence and crypto analysis. The beta dashboard has already been released today – any interested user can now get to know the platform for free. Meanwhile, five announcements for January 11 have already been confirmed. In addition to the leading CEX LBank, BitMart, ChangellyPro and Gate.io, the ERC-20 token is also listed on the leading Ethereum DEX Uniswap.
Go to Dash 2 Trade Presale
calvaria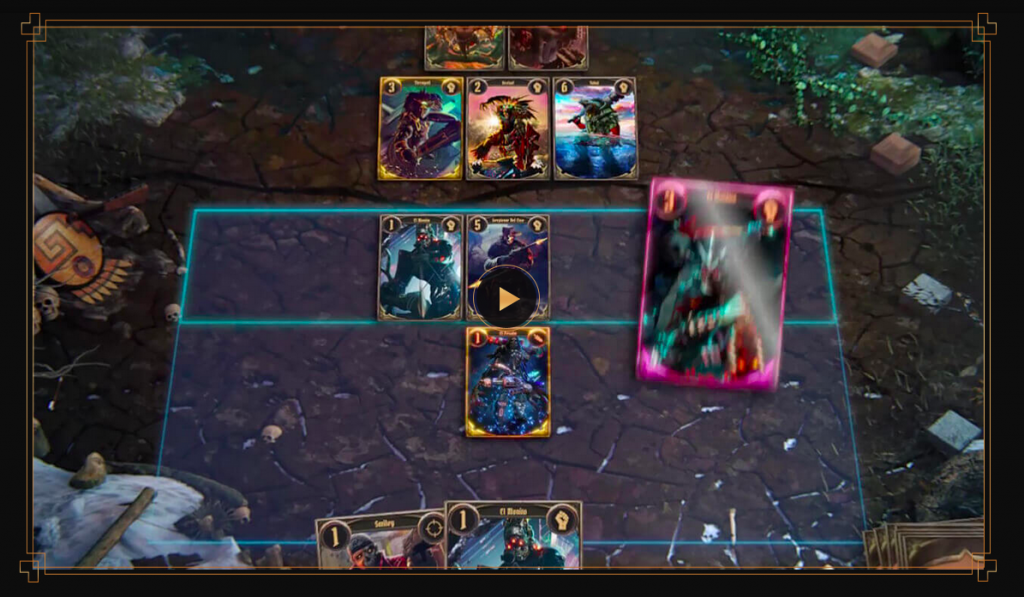 The new NFT trading card game Calvaria: Duels of Eternity could be the next P2E game to reach the mass market. After all, those responsible aim to get conventional players excited about the NFT game. This should be achieved with a combination of free smartphone app and Web3 version of the game. All transactions are processed via Layer-2 Polygon to ensure a cheap and smooth process. The pre-sale is well underway – less than 14% of the pre-sale tickets are still available. Sold out and IEO expected in January 2023.
For Calvaria Presale
Author: Martin Schwarz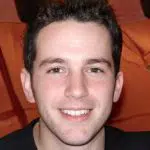 MSc. in business informatics with a focus on asymmetric cryptography and M2M communication. I have been involved in bitcoin and cryptocurrencies since 2015. I am also interested in stocks and ETFs. My publications can also be read at https://coincierge.de/.
"Investing is speculative. When you invest, your capital is at risk. This website is not intended for use in any jurisdiction where the trade or investment described is prohibited and should only be used by persons and in ways permitted by law. Your investment may not be eligible for investor protection in your country or country of residence. So do your own due diligence. This site is available to you for free, but we may receive commissions from the companies we feature on this site."