Crypto 2023 is just around the corner. Time to take a look at the new crypto year together at the end of the year.
What projects might be interesting: We dusted the crystal ball for you, read the coffee grounds, laid the cards and even looked at social media!
The general sentiment appears to be bearish in line with the current general situation. Who is surprised by everything that went wrong in the crypto market in 2022. Add to that high interest rates and the generally depressed macroeconomic situation.
The general sentiment appears to be bearish in line with the current general situation. Who is surprised by everything that went wrong in the crypto market in 2022. Add to that high interest rates and the generally depressed macroeconomic situation.
Nevertheless, as in any market situation, there will also be opportunities in 2023. At this point, it seems sensible to focus more on blue chips or top players in the market rather than chasing the next 100x memecoin.
DYOR is again the order of the day. In addition, projects with solid use or business cases, i.e. actual use cases and good adaptation rates, seem to make the most sense at the moment. This is where the "blue chips", i.e. the best players on the market, come into their own. Below we present some of the promising candidates for 2023, sorted by current market capitalization.
If you still want to look for gems with 10x or more potential, pay attention to aspects such as: long-term potential, community strength and interest, degree of innovation, competitive advantage or unique business model, and whether there are strong value drivers.
Bitcoin – here to stay
Despite the turbulent year and the significant price loss, Bitcoin is and remains the undisputed number one among cryptocurrencies. According to Glassnode, there were around 760,000 active wallet addresses per 24. December. At its peak on November 8, 2021, it was around 990,000.
This means that despite the price drop of about 75 percent compared to the all-time high, the number of active wallet addresses only fell by about 25 percent in the same period.
A good sign regarding the adaptation of Bitcoin. Despite all the R&D and the regulations already implemented, interest in the longest-established cryptocurrency remains unbroken. Even a no-coiner like 86-year-old veteran investor Marc Mobius believes crypto is "here to stay," according to Bloomberg.
According to the international consulting agency Capgemini, with around 360,000 employees worldwide, the degree of adoption of cryptocurrencies is constantly increasing. For example, the Republic of Fiji is currently considering introducing Bitcoin as legal tender. In this regard, there are enough reasons to be optimistic in general and Bitcoin in particular for the year 2023 and beyond.
Ethereum – if you say B(itcoin), you should also say E(thereum).
In principle, what applies to Bitcoin also applies to Ethereum. The undisputed number two doesn't need much explanation for most of us.
As a percentage, the number of active addresses is at a stable level of about 60 percent compared to the peak on November 8, 2021, with about 615,000 addresses, compared to December 24, 2022, with 375,000 addresses. In the same period, however, the ETH price fell by about 75 percent.
Here again, the majority of users remain loyal to Ethereum despite the course development. A good sign – also for the outlook for the coming year.
Binance – Still Bullish?
There has been a lot of FUD surrounding Binance in recent weeks and various allegations against CZ regarding FTX, money laundering and opaque accounting and business practices. In the meantime, the media hype in this regard has subsided somewhat.
CZ points in one tweet of December 24 suggests that much of the Binance FUD is caused by competitors in the crypto space as well as traditional financial structures. The supremacy of the world's undisputed leading centralized crypto exchange is a thorn in their side.
With a daily trading volume of nearly USD 8 billion per As of December 30, Binance continues to lead far ahead of its closest competitor Bittrue with around USD 1.3 billion and Coinbase with around USD 1.1 billion. This gives hope for the price development for BNB in ​​2023.
Several new partnerships, such as with Cristian Ronaldo, the acquisition of banking licenses in many new countries, as well as the coverage of 101 percent, allow us to look positively into the next year regarding Binance.
Polygon – Web3 customization in many corners
Hardly any crypto project will have as many new partnerships and strong growth in 2022 as Ethereum Layer 2 sidechain Polygon. Among the new project partners are internationally known brands such as Adobe, National Football League, Liverpool FC, Starbucks, Adidas, Prada, Walt Disney, Meta, Strip and Reddit.
The open source project offers Web3 scaling capabilities for the underlying Layer1 chain Ethereum with cheaper and faster transactions. Polygon is often used by companies to introduce NFTs – such as Nike.
The integration of zkEVM into Polygon's mainnet is also planned for the first quarter of 2023, which will provide zero knowledge technology to Polygon's users. So there are enough reasons to put $MATIC high on the watch list for next year. This is especially true if Polygon continues to present such a pace.
Cosmos – a shared crypto universe
Cosmos was founded in 2014 and relies on interoperability as so-called Blockchain 3.0 or DLT of the third generation. Why? Only a few of the many different blockchains can currently (directly) communicate with each other.
Cosmos wants to make this possible and relies on ease of use when creating your own applications on the blockchain and high scalability. A very good reason why ATOM may be worth keeping an eye on next year.
ICP – technology heavyweight takes off
ICP one of the possible hidden champions among the top 40 projects. With ICP, the Dfinity Foundation wants nothing less than to reform the Internet itself! Companies and individuals should be able to act decentralized using ICP on the Internet without centralized actors such as Google, Amazon, Facebook or Twitter. According to ICP's roadmap, within 20 years the conventional Internet must be transformed towards Web3: Think Big!
The OnChain data from 2022 speaks for ICP. After the drastic collapse of the ICP in 2021, the use of the project increased continuously this year. The number of so-called canisters, which ICP stands for dapps or smart contracts, has increased from around 16,000 at the start of the year to around 230,000 at the moment – ​​i.e. by around 1,400 percent. The number of transactions has also been increasing since October, after a mid-year decline following the general market. ICP in particular could be one of those projects with very long-term potential.
Phantom – the blockchain?
Fantom is another interesting blockchain with a strong focus on the DeFi sector. Layer 1 blockchain must be fast, secure and highly scalable, offering lower transaction fees compared to already established projects.
The project suddenly stepped out of the shadows this year: According to analyzes from Nansen, the number of daily active addresses in November rose from around 50,000 to over 1.4 million in a very short time! About 680,000 active user addresses are still using Fantom on December 28. Reason enough to keep an eye on FTM as active users are certainly a good indicator.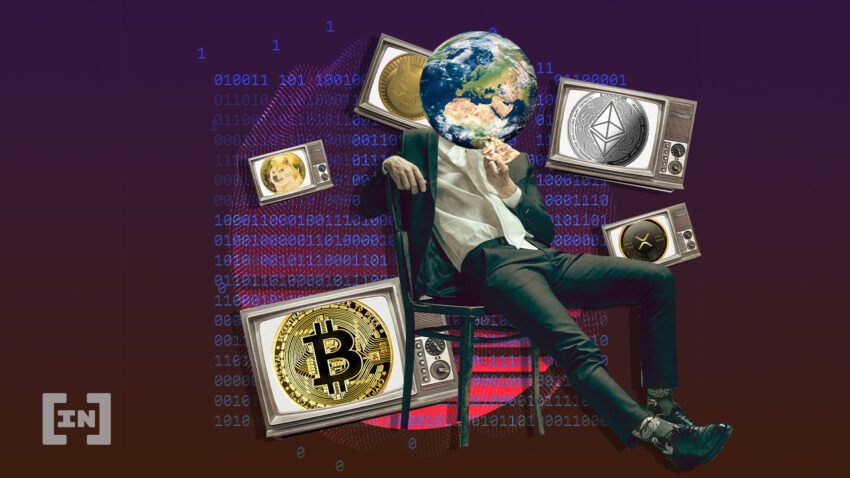 Crypto 2023 or Crapto 2023?
As you can see, despite numerous R&D and a tough 2022, a lot is happening in the various chains. After the failure of many centralized players this year, decentralized solutions could possibly be more popular. Believe the motto "Not your keys, not your coins". In addition, a focus on the established top players seems advisable – in the spirit of value investing.
According to Forbes, Alex Andryunin – CEO of Gotbit in Portugal – believes that the first quarter of 2023 is an optimal time to enter crypto. If you choose the right projects with an already working or promising use or business case, this assumption seems justified. In general, good risk management is, as always, worth its weight in (digital) gold.

Otherwise, the somewhat less stormy period of the current bear market is a good time to further expand your knowledge of blockchain, cryptocurrencies and investing in general – for example in our learning portal.
Oh wait. A few final words and letters appear blurred in the glass sphere: No financial advice and D…Y….O….R says the sphere.
Do you want to talk to like-minded people about analyses, news and developments in the new year? Then join our Telegram group here.
Disclaimer
All information on our website has been investigated to the best of our knowledge and belief. The journalistic contributions are for general information purposes only. Any action taken by the reader based on the information on our website is entirely at his own risk.