Already last week, the American asset management company "Fidelity Investments" filed three trademark applications for a crypto and Web 3 strategy.
Licensed trademark attorney Mike Kondoudis tweeted the contents of the document filed with the United States Patent Trademark Office (USPTO). Therefore, Fidelity Investments plans to use NFTs, its own NFT marketplace and comprehensive crypto services in Metaverse.
One of the company's key areas appears to be the Metaverse. For the investment giant, plans include integration of investment funds, pension funds, financial management, real estate investments and payment transactions in virtual worlds. As a provider of financial services such as crypto asset exchange, digital currency payment processing and trading services, Fidelity Investments wants to position itself as a crypto exchange in the metaverse:
The company plans to provide "electronic wallet services in the form of electronic storage and processing of virtual currencies for digital payments and transactions over a global computer network," the filing said.
As the link between traditional financial services and CeFi offerings, Fidelity also incorporates the financial management of credit card accounts into the metaverse. By connecting electronic fiat payments and crypto transfers, the well-known company could contribute to the mass adoption of Web 3 and crypto applications.
Fidelity Investments as a strong partner for education and adoption
In addition to financial services for traditional assets, fiat currencies, NFTs and cryptoassets, Fidelity plans to incorporate educational elements into its virtual presence. Therefore, "lessons, workshops, seminars and conferences in the fields of investments, financial planning and marketing" are on the agenda. Because of the company's experience and reputation, we can look forward to high-quality content.
And the financial management company's newsletters must also include both Metaverse and developments in the crypto sector in the future. In doing so, Fidelity is actively expanding the reach and integration of these topics into the world of finance.
Back in November, we reported on the launch of Fidelity's own trading platform. The financial services provider had previously drawn attention to itself by offering a crypto pension savings. Although the company looks back on a long history, it focuses on young users as a target group. Young investors between the ages of 18 and 35 opened more than half of all new retail client accounts in 2022. In addition, the younger age group accounted for more than 40% of new customers for seven consecutive quarters.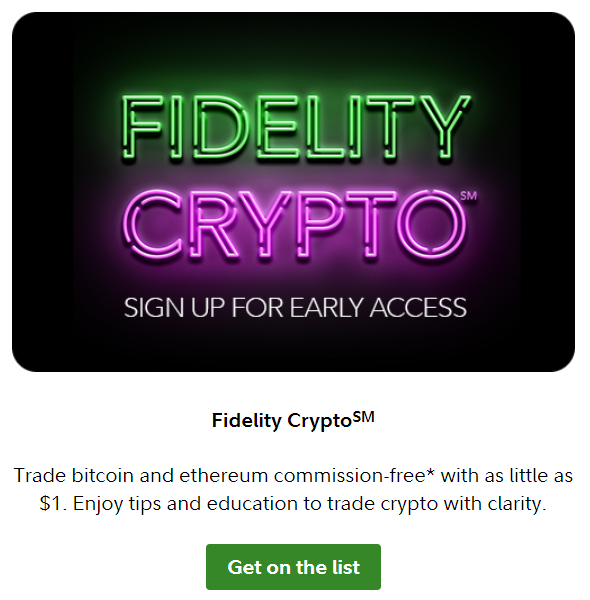 It should also be noted that Fidelity sought to strengthen its crypto unit by hiring 100 new employees in October, while several other crypto firms have laid off significant numbers of employees this year. Let's hope that this positive news affects the momentum for 2023 and that other big players jump on the crypto bandwagon.
If you want to talk to like-minded people about the latest news and developments, join our Telegram group here.
Disclaimer
All information on our website has been investigated to the best of our knowledge and belief. The journalistic contributions are for general information purposes only. Any action taken by the reader based on the information on our website is entirely at his own risk.