Chinese police have seized 32 million yuan in cash and various assets worth a total of $19.7 million during a raid against a money laundering ring. At the same time, Chinese officials arrested 63 suspects. At the center of the investigations, which have been ongoing for several months, are cryptocurrencies, which are said to have enabled the alleged syndicate to launder a total of 1.6 billion euros.
The suspects are accused of having laundered up to 1.6 billion euros through trading in a cryptocurrency. The money, believed to come from commercial fraud, pyramid schemes and illegal gambling, has been converted into ether by gang members to hide from authorities, according to Chinese media. The gang is said to have used various crypto trading platforms to hide the funds from the authorities.
The latest raid is not only a major investigative success for the Public Security Bureau in Tongliao, a city of 3 million in Inner Mongolia, but also a media highlight for the Chinese central government, which has been cracking down on the DeFi sector with increasing severity for years of excess.
Funds have been moved across different crypto trading accounts
The gang is said to have used various cryptocurrency trading accounts to delay and convert some back into Chinese yuan. They used the Telegram messenger service, which is blocked in China, probably via VPN access, to recruit people across the country.
These recruits were supposed to open crypto accounts that would help the gang launder money. Measured by the amount of money that the accomplices moved, they received a commission.
According to information from the Chinese authorities, assets worth a total of 130 million Chinese yuan were confiscated during the raid, which is equivalent to around 17.5 million euros. In addition, according to media reports from China, the total economic damage is estimated at 1.6 billion euros. How high the share of cryptocurrencies is has not yet been announced.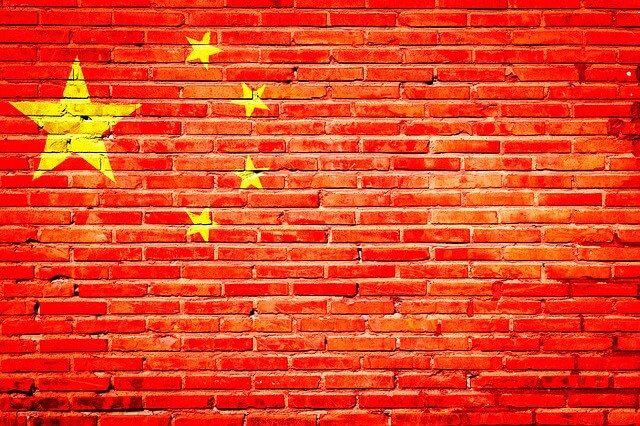 Authorities became aware of the syndicate's illegal activities in July. A suspect's bank account suddenly showed an unusually high turnover. Up to 10 million yuan (about 1.3 million euros) was transferred through the account within a month.
After several months of investigations, the authorities finally decided to deploy 230 officers to carry out raids in a total of 17 Chinese provinces. The exact time when the raids took place is not known.
At the same time as the raids in several Chinese provinces, two main suspects were arrested, who have since been able to flee to Bangkok. It is unclear how these came into the hands of the Chinese police.
According to this, the suspects were "persuaded" to return to China. The two main suspects are said to have completed a ten-day quarantine in southern China's Yunnan province and then been handed over to the responsible police officers in Inner Mongolia.
Beijing's fight against cryptocurrencies
Since the information on this case came from Chinese government circles, or at least very likely was released by them, it is difficult to fully verify the details.
It is known that the government in Beijing has been trying to stop any activity related to cryptocurrencies for years. The case shows that despite this strict policy, cryptocurrencies are still being traded and created there.
Over the past year, China has targeted the opportunity to turn to overseas crypto exchanges to source and trade cryptocurrencies.
Overall, the government in Beijing tightened its approach to cryptocurrencies again last year. Both trading and mining of digital assets are against the law. The government justifies the legislation to protect the public from financial risks and crime associated with the crypto market.
Despite the authoritarian approach, the authorities have not yet succeeded in crippling the Chinese crypto market. The People's Republic of China remains the largest crypto market in East Asia, seeing approximately $220 billion in transactions annually.
In view of the huge volumes of transactions, it is difficult to imagine that these are all illegal activities. More likely, these transactions are made by ordinary people using VPNs to bypass government firewalls and invest in cryptocurrencies, or just send money to family and friends abroad.
E-Yuan: China issues its own digital currency
In connection with the strict ban on cryptocurrencies in China, it should be mentioned that the country has its own digital token, "Digital Renminbi (Digital-RMB)", also known as E-Yuan. Apart from the fact that the yuan exists in physical form, it is completely identical to the digital renminbi.
China's central bank has been pushing for several months to issue the digital renminbi, which can also be bought from abroad. In addition, Beijing makes an exception to the ban on crypto trading and leaves the distribution of the Chinese token exclusively to the Yuan Pay Group. As mentioned, trading, mining and ICOs of digital assets are otherwise strictly prohibited.
China's central bank (People's Bank of China) wants to use the digital yuan for efficient payment processing and to reduce the Chinese national debt.
The new digital Yuan app, which is already available for iOS and Android devices, will ensure that the public can use the digital RNB, but will probably only be published in the Chinese app stores.
e-yuan | China's digital currency: Alipay gives e-CNY a boost by offering it as express payment option on Alibaba's e-commerce platforms South China Morning Post.https://t.co/2PjVL6FzWH

— David Tercero-Lucas (@David_III_L) 14 December 2022
The app is so far available in 23 major Chinese cities and allows millions of users to use the state-owned cryptocurrency. To do this, however, citizens are forced to register with the commercial bank where their current account is kept.
Typically, the Chinese state digital currency also lacks the characteristics of a decentralized cryptocurrency. Furthermore, when it comes to data protection and property rights, there are big differences in China compared to countries like Germany.
There have been reports in recent weeks that WeChat, a subsidiary of Chinese internet giant Tencent, is accepting e-yuan as a payment method on its platform. Tencent combines several apps and social media offerings under one roof. These include, in simplified form, local versions of Netflix, YouTube, Facebook and Co.
With the addition of the yuan to Tencent services, China's state currency will potentially be usable by any of the 1.2 billion people who use an app owned by the company.
It is not predictable whether the Chinese government will also be more open to other cryptocurrencies as a result. In general, China pursues a consistent separation of security-related economic sectors that are shielded from foreign influence and open economic sectors where international integration is permitted.