According to the Huobi Research forecast, the Bitcoin price will bottom out in 2023 and the crypto market will see significant breakthroughs in on-chain data storage and Layer 2 scaling solutions.
Researchers at crypto exchange Huobi examined two major developments affecting the crypto market and industry this year to provide a basic forecast for 2023.
Crypto prices will bottom out in the first quarter of 2023
Leverage in DeFi protocols has already fallen significantly, and the Federal Reserve has probably already completed the toughest period of monetary tightening. Therefore, after this year's FTX crash-triggered panic in the crypto market, the Huobi team predicts the bottom in the first quarter of 2023.
According to Gin Chao, former chief strategy officer of Binance, data from previous cycles shows, that bitcoin hits the next all-time high on average 18 to 24 months after the bottom. Depending on where the last cycle bottom of 2022 is (mid or late 2022), Bitcoin price may even reach its next all-time high in late 2023. However, current macroeconomic conditions may extend the current bear market, which is why the Bitcoin price could only rise to the next record high in 2024.
Crypto investors are showing healthy interest in Layer 1 projects
Despite the long bear market, Huobi report experts believe that Total investments in the Web 3 industry will exceed $27 billion by 2022. Although this number has declined in previous quarters, this year's trajectory of Web 3 investment indicates healthy institutional interest in the DeFi market. In addition, the increasing number of unique DeFi users also speaks for the healthy development of this crypto area.
Investments in this area totaled approximately $6 billion in the third quarter. Of this, about 625 million US dollars flowed to the development of layer 1 applications (L1) of blockchains Sui and Aptos.
Investors also increased their bets on infrastructure projects for L1 blockchains, zero-knowledge roll-ups and middleware applications such as decentralized identity systems and oracles.
A Layer 1 blockchain provides the basic infrastructure and rule systems for processing and completing transactions in a blockchain ecosystem. The scalability of L1 chains can be improved using so-called roll-ups, specific chains of the second layer (L2). This is done by so-called transaction batches ("stacks") and transferring the L2 data to L1.
Numerous new L2 DeFi projects launched during the bear market, a trend that is likely to continue in 2023. The total value locked in decentralized applications (TVL) increased by 131% between January and October 2022. This is equivalent to 7.5% of Ethereum's TVL.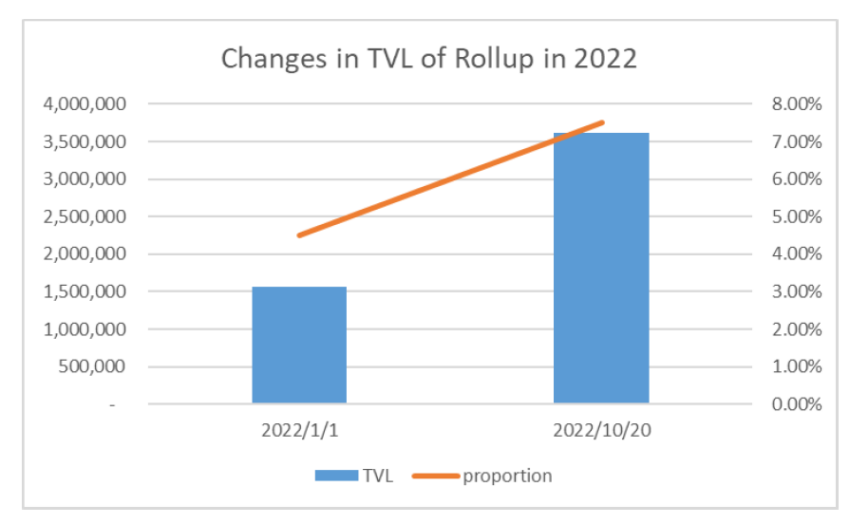 DeFi Protocols: What Matters in 2023?
In 2023, protocols that ensure a stable revenue stream, rather than relying on users to provide liquidity in exchange for rewards, are likely to be the main contributors to DeFi's success.
The DeFi market also needs to create a wider supply of derivatives and financial products to prevent the concentration of power in a few protocols. Finally, the protocols should take into account the necessary regulation to survive and thrive. For example, the EU law on markets for cryptoassets, due to be ratified in 2023, already contains some provisions for the DeFi industry.
Furthermore, according to Huobi, specialized blockchains designed solely to run decentralized applications are likely to become popular in 2023. These include, for example, Axie Infinity and DeFi Kingdoms.
These already run on proprietary Layer 2 dApp blockchains. Several existing L1s, such as Polygon, Avalanche, and BNB Chain, can also form the basis of such L2s.
In addition, interest in cryptocurrencies from wealthy Web2 moguls such as Jack Dorsey and Twitter boss Elon Musk is likely to result that social media dApps will gain more attention in 2023.
How will zero-knowledge rollups develop in 2023?
Zero-knowledge rollups (ZK) are a class of rollups that provide an overview of changes required at L1 due to L2 transactions. In addition to the proposed changes, L2s submit evidence of validity. This is cryptographic assurance that the proposed L1 changes are actually the result of executing the transactions in an L2 batch.
According to Huobi, proofs of validity are complex and ZK roll-ups may require special hardware to speed up proof generation. Until this happens, ZK roll-up development will increase in 2023, but not mass adoption reach.
ZK roll-up projects to be seen in 2023 include Starknet and zkSync 2.0, the latter being the fastest ZK-L2 software. In addition, developers are working to reduce roll-up costs by compressing the transaction data sent to L1. These improvements are expected to begin in the second half of 2023 and continue into 2024.
Huobi: The need for storage will increase significantly in 2023
According to Huobi's forecast, the demand for blockchain storage options will increase sharply in the coming year. The programmability of decentralized on-chain storage protocols such as Filecoin is said to play a large role in this. The project is currently working on a comprehensive update.
Filecoin has already launched a virtual machine for its protocol. It runs the smart contract code needed to run the core logic of the Filecoin network.
The second phase of the upgrade, planned for 2023 and 2024, will allow users to implement custom smart contracts on FVM. At the same time, Filecoin closes the compatibility gap between FVM and Ethereum Virtual Machine (EVM). EVM, on the other hand, is the part of the Ethereum blockchain that runs the smart contract code.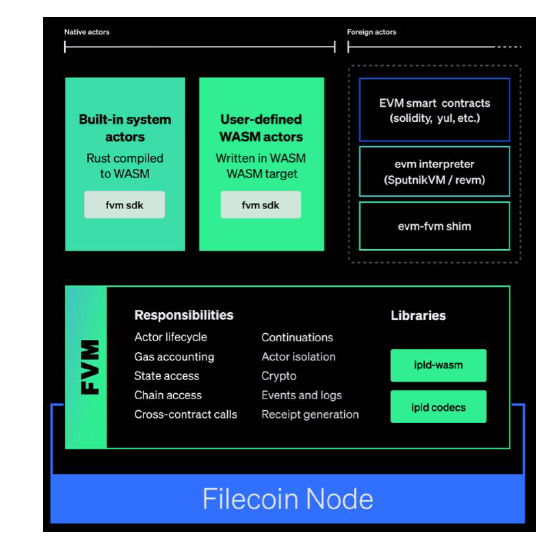 Improving FVM compatibility with EVM will allow native Ethereum applications like MetaMask to function on the Filecoin network.
How will crypto regulations evolve?
Some of the regulation is likely to target crypto projects that raise national security concerns (such as TornadoCash). In addition, the supervisory authorities will especially monitor projects where the founders hold a large part of the assets. New laws in 2023 may also force on-chain protocols to perform know-your-customer checks and hold a protocol's community liable for legal action.
According to Chao, DeFi hacks can also simplify and speed up the regulation of crypto projects.
Disclaimer
All information on our website has been investigated to the best of our knowledge and belief. The journalistic contributions are for general information purposes only. Any action taken by the reader based on the information on our website is entirely at his own risk.