The interest in solar installations is unchanged. It is therefore not surprising that Ikea has decided to engage in this market sector as well. You can now buy solar systems from Ikea. This is a complete kit that not only offers 8 solar modules, but also versions with an integrated power storage unit.
Solar system from Ikea – complete package at a good price?
For this series of solar systems, Ikea works directly with Svea Solar. In this way, the company would like to deliver a solar cell series that can be tailored directly to the respective customer, their home and the household's energy needs. You are offered a total of three different models with which you can easily access a solar system at home. On this page you can get an overview of the selection of solar systems from Ikea. The integrated yield calculator is also exciting, with which you can get an initial overview of how much power you can effectively generate with it in your region. From the overview page, after entering your desired configuration, you will be forwarded to Ikea's partner company page.
In the standard version, the offered set will cost you a proud 10,500 euros. However, at this price, some benefits are already included. One includes a total of 8 solar modules, giving you an output of 3.28 kilowatts peak. The system can thus generate as much power as 5 balcony power stations with an estimated output power of 600 watts peak each. Several solar modules with this performance alone represent a four-figure investment. Delivery and installation are already included in this price.
In order for you to continue to benefit from your solar system even during a power cut, it is worth investing in the additional power storage unit. The small system consisting of 8 solar modules and the 5,000 kilowatt hours of electricity storage will cost you almost 5,000 euros more at 15,500 euros. Considering the storage capacity of the integrated solar battery, this is an industry standard price. You have to invest a similar amount for comparable power storage units from manufacturers such as Bluetti or Ecoflow. Buying the charging stations can pay off for owners of electric cars. Both charging stations offer you an output of up to 22 kilowatts. The classic charging station costs 1,850 euros, the charging station with a dynamic load management system is almost 240 euros more expensive at 2,090 euros.
Big or small – which solar system should it be?
In addition to the small solar system from Ikea, you can invest in both a medium-sized and a large solar system. All versions can be supplemented with the same power storage of 5,000 watt-hour storage capacity. All in all, many versions of the solar systems are available at Ikea. In relation to this, however, the large system with the power storage is worth the most. For a price of 24,900 euros, you get 28 models with a maximum power of 11.48 kilowatts and the power storage with 5,000 watt-hours.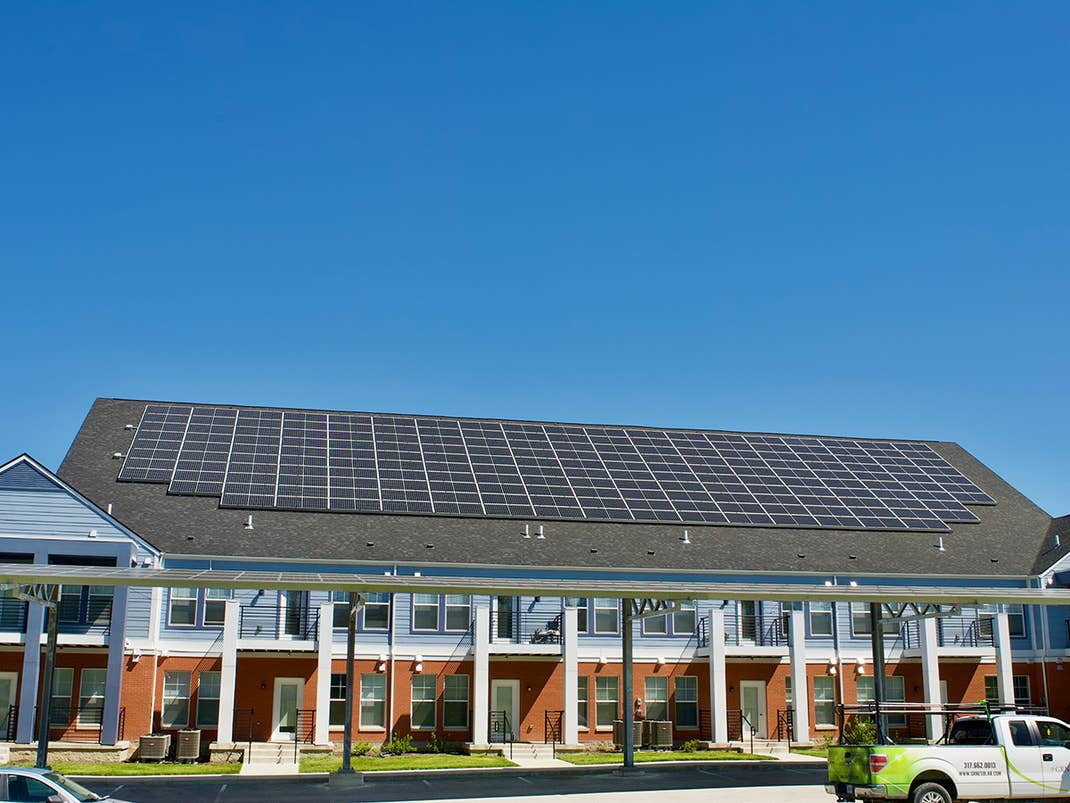 How much the offers differ in price can best be compared by looking at the price per solar cell module. While the small system costs 1,312.50 euros per module, the medium-sized system is significantly cheaper at just under 861.11 euros and the large at around 714.29 euros per module. In the medium and large version of the solar system with electricity storage, you also save almost 100 euros on storage.
An overview of the respective solar systems from Ikea:
Small system with 3.28 kilowatt peak – 10,500 euros
Small system with electricity storage – 15,500 euros
Intermediate system with – 15,500 euros
Intermediate system with electricity storage – 20,400 euros
Large system with 11.48 kilowatt peak – 20,000 euros
Large system with power storage – 24,900 euros
Charging station – 1,850 euros
Charging station with dynamic load management system – 2,090 euros
If you are looking for a complete package for a large solar system, Ikea's medium and large systems can be particularly valuable. The small version can still be an attractive proposition for owners with smaller buildings or less roof space, as assembly and delivery are included everywhere. Especially with the smallest variant, however, a comparison with offers from local providers in your region should pay off.