The first slowdown in US inflation numbers led to a massive recovery last week. On Thursday, the S&P 500 posted its 15th biggest gain in a single trading day ? the data since the 1960s is decisive. The S&P 500 is up about 6.5% over the past 30 days, while the Nasdaq 100's recovery was marginally slower. Shares are currently struggling a bit and consolidating after the price jump. Nevertheless, market participants are taking a less extreme position, hoping for further bullish impulses from the macro economy. Despite all hopes, there are also good reasons why shares may soon fall again.
1. Stock rally based only on the first indications of easing inflation
The recent stock rally is easy to explain. Because in the US there was again the CPI for the month of October, which showed inflation below expectations. This was followed by more macroeconomic data indicating a slowdown in inflation.
Nevertheless, the initial stock rally is based solely on the hope that the current development is not only temporary, but will continue to keep inflation rates significantly lower in 2023 for investors. If it goes the other way, stocks are likely to fall again. At the same time, inflation figures in Europe are still at record highs.
2. Index heavyweights mostly disappointed
The largest companies in the US S&P 500 are Apple, Alphabet and Amazon. While Apple is extremely solid but still sees the short-term outlook unclear, Alphabet and Amazon disappointed with their quarterly numbers. Further operational issues could pressure the share price again in 2023, again weighing on the major indexes. In recent years, the composition of the index has revealed a strong reliance on big tech.
3. Analysts see bearish potential: "downgrades" as far as the eye can see
Recessionary effects from today's monetary policy remain a possibility, although a growing number of investors are hoping for a soft landing for the US economy. The current recovery is driven by falling inflation. Almost no one currently pays attention to financial data or company results. Analysts continue to see bearish downside potential in this breath and have recently downgraded several stocks.
Head of BlackRock Investment Institute:
?We need to see stocks fall more, or more good news on easing inflation, to turn the upside for stocks,?
Market analyst from Capital Economics Thomas Mathews:
?All of this suggests to us that the durability of the recent rally depends at least as much on incoming data on economic growth and corporate profits as it does on inflation.?
These two assets could beat stocks in 2023: 10x potential!
Over the long term, stocks are the asset class with the best historical returns. Anyone who can sit out short-term fluctuations or another stock market crash should hold long-term stock positions without hesitation or even buy more in the crash. Because whether the shares will soon fall again or not can hardly be predicted with certainty. Since market timing is known from ?time-in-the-market? is beaten, stocks should continue to have the highest weight in wealth creation.
Nevertheless, there are sometimes assets that enable short-term outperformance with an attractive risk/return ratio. Two of these assets come from the promising crypto market and are currently in pre-sale. Can Dash 2 Trade or Calvaria 2023 deliver 10x performance and, given appropriate weighting, increase portfolio returns?
Dash 2 Trade (D2T)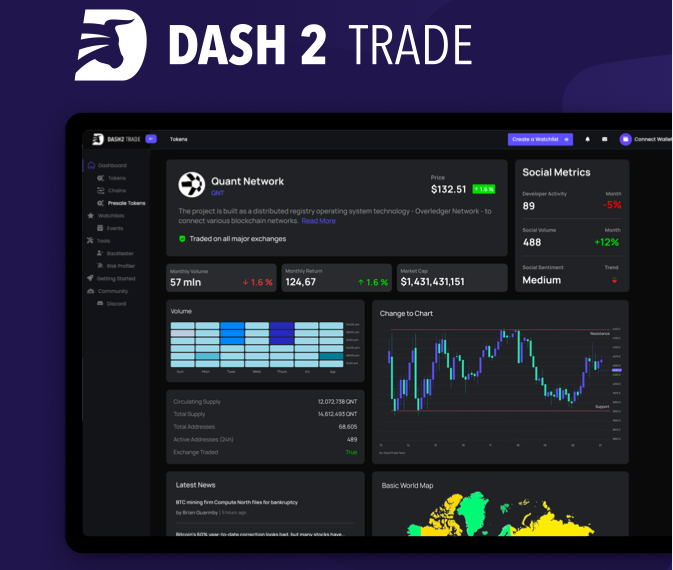 Dash 2 Trade may have started the pre-sale at a promising time. First of all, the bear market proved that you can accumulate capital despite negative market sentiment. Dash 2 Trade now targets crypto investors' increasing security needs after the FTX crash and may also be particularly suitable for risk-aware investors. The multifunctional dashboard appeals to a large audience who will be able to receive trading signals via Dash 2 Trade, analyze on-chain data or view ICO reviews in the future.
Here for Dash 2 Trade
Calvary (RIA)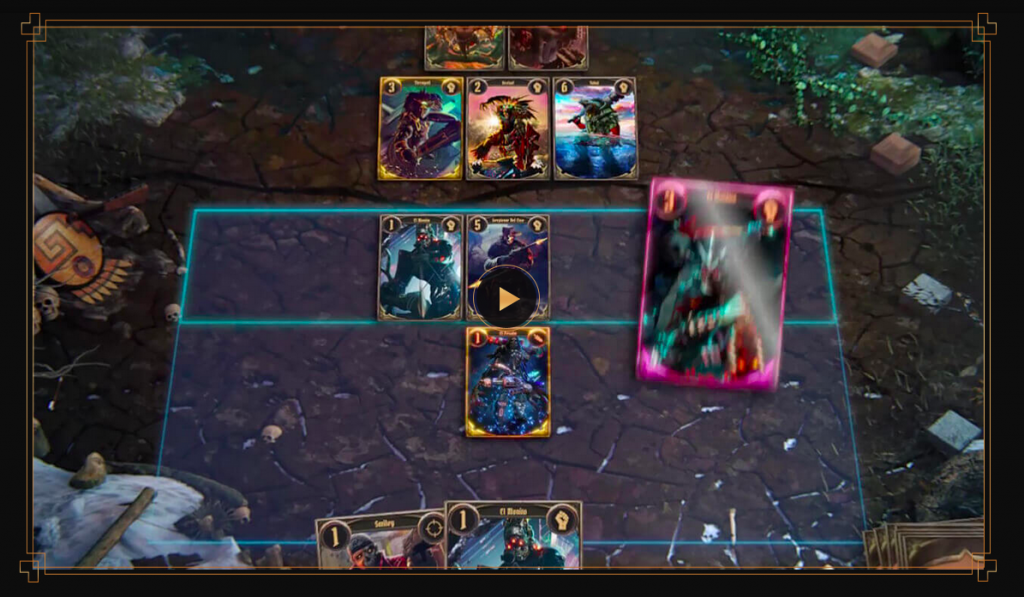 Calvaria (RIA) is an NFT trading card game that has been on presale for a few weeks. Here, investors can buy the native RIA token, currently for $0.025. This already gives the chance of over 100% book profit before ICO, as the final presale price will be $0.055. However, the concept of Calvaria is also exciting. Because with a dualistic combination of free smartphone app and P2E gaming, you will finally bring NFT gaming to the mass market.
Here to Calvaria (RIA)
"Investing is speculative. When you invest, your capital is at risk. This website is not intended for use in any jurisdiction where the trade or investment described is prohibited and should only be used by persons and in ways permitted by law. Your investment may not be eligible for investor protection in your country or country of residence. So do your own due diligence. This site is available to you for free, but we may receive commissions from the companies we feature on this site."