Great Polygon (MATIC) News: Blockchain users have been able to enjoy several good news over the past few days. In addition to the announced collaboration with Instagram, it was also announced that the EVM (Ethereum Virtual Machine) based Web 3 solution Polygon is collaborating with Stripe.
Polygon developers are currently present at the "Web 3 – Made in India" conference. They present, among other things, the zkEVM testnet and others Partnerships with Starbucks, Robin Hood and NuBank.
India is an important market for Polygon because it has the highest number of internet users in the world and the second highest density of programmers in the world. By 2025, India will have the largest talent pool of Web 3 developers.
Polygon and Instagram collaborate on the NFT market
In the future, Instagram users will be able to create their own polygon-based NFTs. You benefit from a collaboration that became known a few days ago Meta company with polygon.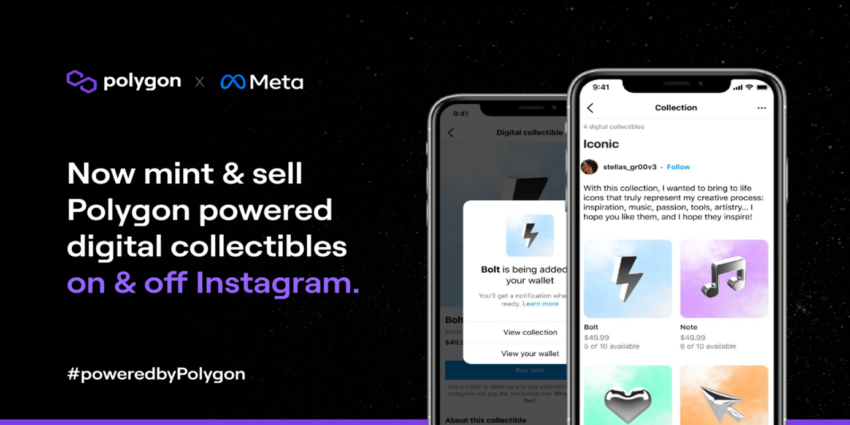 It remains not only with the function of embossing, but also the presentation, trade and sale of own NFTs are thus on Instagram, but also outside the social media platform, possible.
The core of this collaboration is the opportunity to offer the artists more points of communication. They can connect and interact directly with their community.
The more emotional connections between the NFT creators and their fans create direct added value for both sides. This connection and the idea of ​​digital collectibles quickly spread to millions of users via Instagram.
that Added value for Polygon users therefore increases continuously. That should explain the positive price development in a historical comparison.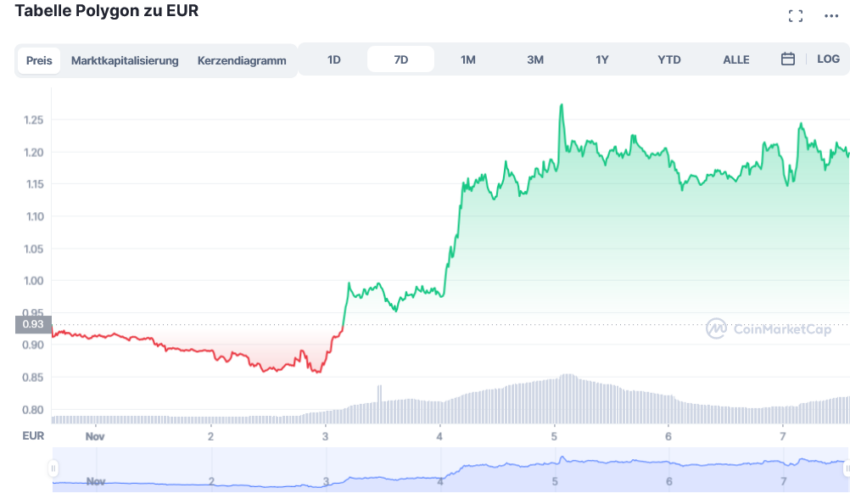 First, Meta wants to test this feature with a small group in the US. After this, the company plans to expand this to more users and countries. Ultimately, there should be a complete toolset that can be used across all processes in the NFT ecosystem.
The first customers were able to test the NFT features as early as May this year, and beta versions were running in more than 100 countries by the end of September.
Reddit also recently announced that more than 3 million users use blockchain wallet Vault to buy NFT avatars on Polygon. These avatars allow users to customize their profile picture on the platform.
Other "Web 2 giants" such as VISA are entering Web 3, selling 5 exclusive NFTs on the occasion of the FIFA World Cup 22 in Qatar.
MATIC is the gateway to Web 3
Creators are no longer just people who write a text or make a video. In the context of Web 3 and NFTs, the term creators primarily includes artists and users who shape NFTs and offer them for sale. Because this so-called The creator ecosystem is growing rapidlyand with it the importance of these people.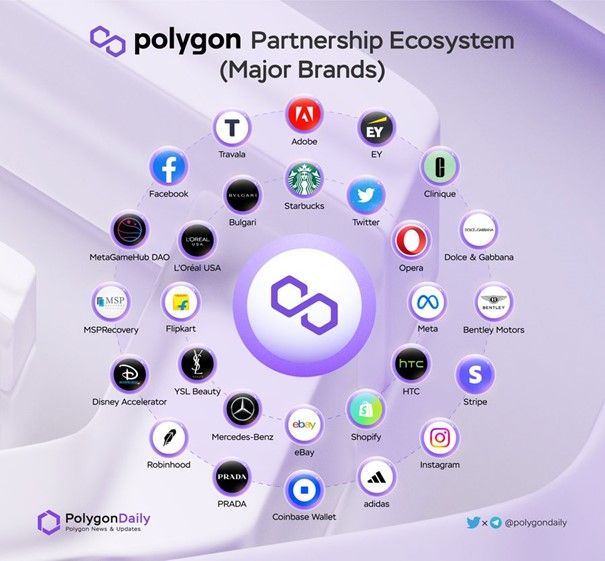 They all operate in Web 3: And Polygon is one of the gateways to this world. On the blockchain that sits on the EVM is tens of thousands of decentralized apps have been developed. These include well-known names such as Aave, Uniswap and OpenSea.
Instagram and Polygon have created direct value for creators by allowing them to map a verifiable digital property (NFT) on the platform.
Instagram's reach helps Polygon's technology realize that shared goal Engaging the next billion users on Web 3Polygon co-founder Sandeep Nailwal said in a company blog.
Polygon (MATIC) Price Prediction November 2022
The markets are in a spirit of optimism, at least as far as cryptocurrencies are concerned. This is how the Polygon (MATIC) news has a positive influence on the course. This has increased by 40% in the last 30 days. The MATIC course is still dated A long way from an all-time high of €2.58. However, despite the dynamic market conditions, the price is extremely robust and currently stands at €1.19.
Creators will soon monetize their work across the board on Instagram and can also generate revenue through this platform. From payments from fans or followers to a combination of partnerships with different markets or revenue shares from NFT marketplaces are conceivable. Trading volume for Polygon (MATIC) reacts with a 70% increase in 24-hour trading volume, and the market capitalization increases by 3.76% to over 10 billion euros.
Disclaimer
All information on our website has been investigated to the best of our knowledge and belief. The journalistic contributions are for general information purposes only. Any action taken by the reader based on the information on our website is entirely at his own risk.