More and more parts of our lives are becoming digital, so why not status symbols too?
When your contact list is suddenly full of pixelated punks, birds and all kinds of monkeys, you realize: the NFT wave has reached China.
There is clearly a local ecosystem developing that could form the basis of a blockchain-based economy – albeit tightly regulated.
NFT market in China: "Let's buy profile pictures"
"Tell me, do you buy profile pictures too? My students have made fortunes from it, really crazy." This is how a baffled Chinese art school teacher asked me about NFTs for the first time. She has no idea about technology, let alone blockchain, and any attempt to explain the world of DeFi to her would have resulted in a yawning "what's the point" after a minute. But the idea behind NFTs is easy to understand even for non-technical people: Everyone likes to own things that express their own personality or group affiliation. We call it a status symbol – the meat room is full of it. More and more parts of our lives are becoming digital, so why not status symbols too?
"Buy profile pictures" (Chinese: mai touxiang, 买头像) is something like the Chinese alternative to "illiquid jpegs". Basically a simplistic, slightly amusing way for crypto outsiders (and even some insiders) to put the NFT craze into words. If your Wechat contact list (the Chinese Whatsapp) is suddenly full of pixelated punks, birds and all kinds of monkeys, then you realize: the NFT wave has reached China.
When some of my contacts changed their profile pictures to NFTs, I immediately realized how well especially PFP NFTs (Profile Picture) suit the Chinese or Asian culture. Unlike most Europeans, Chinese people typically do not use a picture of themselves as their profile picture on social media. Instead, they use pictures of their pets, funny animal pictures, stars or even pictures of random people. Sometimes it can much be confusing but also means that the Chinese intuitively understand the value of NFTs. The past success of PFP NFTs compared to purely utility NFTs seems to confirm this.
What are digital collectibles (DC)?
So much for the popularity of NFTs in general. But of course, it wasn't long before the reality of crypto regulation in China caught up with NFT speculators as well. The September 2021 ban on all crypto-related services also affected NFT trading. In this case, however, the government a regulated alternative to NFTs called "Digital Collectible" (DC, Chinese: shuzi cangpin, 藏藏品) approved. An interesting development considering that in the case of cryptocurrencies, the government has never considered allowing a regulated version. Clearly, the government sees some value in NFT technology.
DCs are largely identical to NFTs, with one crucial difference, of course: they are not built on open blockchains. Instead, China has native alternatives to public blockchains, such as the Blockchain-based Service Network (BSN). BSN integrates large consortium chains like Hyperledger or Baidu's XuperChain, as well as public chains like Ethereum. It is essentially a multi-chain ecosystem that in its localized version ensures that all transactions comply with Chinese law. There is also a global version that supposedly excludes Chinese state actors and is completely transparent.
BSN is backed by China Mobile and other major technology companies such as Red Date Technology, China's largest blockchain (but not crypto) technology company. Other Chinese tech giants such as Ant Group (AntChain) and Tencent (Zhixin Chain) have also developed separate blockchain ecosystems and released their own versions of DCs. Many local Chinese artists and institutions such as museums already sell DCs on one of several hundred platforms. However, in many cases free trade is not allowed or only allowed to a limited extent in order to limit speculation.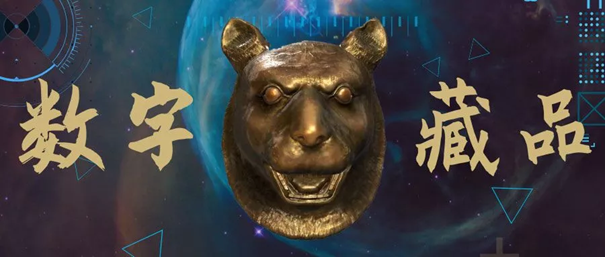 The Future of NFTs in China – Divide and Conquer?
In my personal experience, the opinions among Chinese about DCs vs. NFTs shared. The communities are also largely isolated from each other. For example, those who trade NFTs usually do not touch DCs. Some tell me they only recognize NFTs because they are freely tradable and built on open blockchains. But there is a significant group of mostly older and more traditional Chinese entrepreneurs who believe that DCs have great potential. They see it as a serious alternative to unregulated NFTs and an important building block in the future Chinese metaverse economy.
In between are the artists. From the few conversations I have had, I get the impression that they are very interested in NFTs. Primarily to sell their art to an international audience. But also the idea of ​​selling their art for globally tradable assets, which are essentially ETH, BTC, etc., seems very appealing to them. However, most of them are unsure how this works technically and even more so about the possible legal issues. Therefore, for the time being, they mainly sell their art on domestic platforms.
In attempting to regulate NFTs in this way, China remains true to its long-established model of selective openness. As with the Internet itself, China is trying to facilitate the adoption of new technologies while maintaining a firm grip on the economy. DCs certainly lack what most international crypto users perceive as the main advantages of NFTs, specifically their free tradability. However, there is clearly a local Chinese ecosystem developing that could form the basis of a future blockchain-based economyalbeit strictly regulated.
About the author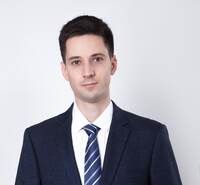 Maximilian Mai has lived in China (Chengdu, Sichuan) since 2016 and has been a full-time blockchain & cryptocurrency consultant since 2018. He is currently co-founder and Chief Business Development Officer at BerlinDAO (www.berlindao.com). BerlinDAO is a Web3 marketing agency with a focus on the latest marketing trends and methods to achieve the best results for customers.
Disclaimer
All information on our website has been investigated to the best of our knowledge and belief. The journalistic contributions are for general information purposes only. Any action taken by the reader based on the information on our website is entirely at his own risk.