Sustainability, environmental protection and cryptocurrencies. Those are three terms that you actually think are mutually exclusive. This is primarily due to Bitcoin, whose power consumption during the validation process is enormous, to say the least, due to the proof-of-work consensus mechanism. With IMPT there is a new platform and above all a new cryptocurrency that wants to prove that there is another way and that cryptos can also be sustainable.
Why does Bitcoin use so much electricity?
Above all, the mother of all cryptocurrencies is repeatedly the focus of environmentalists and is also increasingly on the EU's agenda – and not just because of money laundering. The reason is the cryptocurrency's enormously high power consumption during so-called mining.
Bitcoin was launched in 2009 and not much has changed since then, at least on the technical side. To verify a transaction on the blockchain, Bitcoin uses the proof-of-work consensus mechanism. To put it simply, the miners have to solve complicated cryptographic puzzles. Whoever succeeds first gets Bitcoin as a reward. Of course, the miners do this not on paper, with a pen and calculator, but with extremely powerful hardware. Meanwhile, an entire industry has sprung up around mining, there are dozens of data centers around the world mining Bitcoin – and consuming huge amounts of electricity in the process. There is a study by researchers from the United States that says global mining activities in 2020 consumed about 75 terawatt hours of electricity. For comparison: Portugal's consumption is around 48 terawatt-hours and Austria's is 69 terawatt-hours. One bitcoin releases 113 tons of CO₂. The electricity does not come mainly from renewable energy, as is often claimed. The number two cryptocurrency, Ethereum, switched to the Proof of Stake consensus mechanism with the major "The Merge" upgrade in September 2002 – reducing power consumption by almost 90%.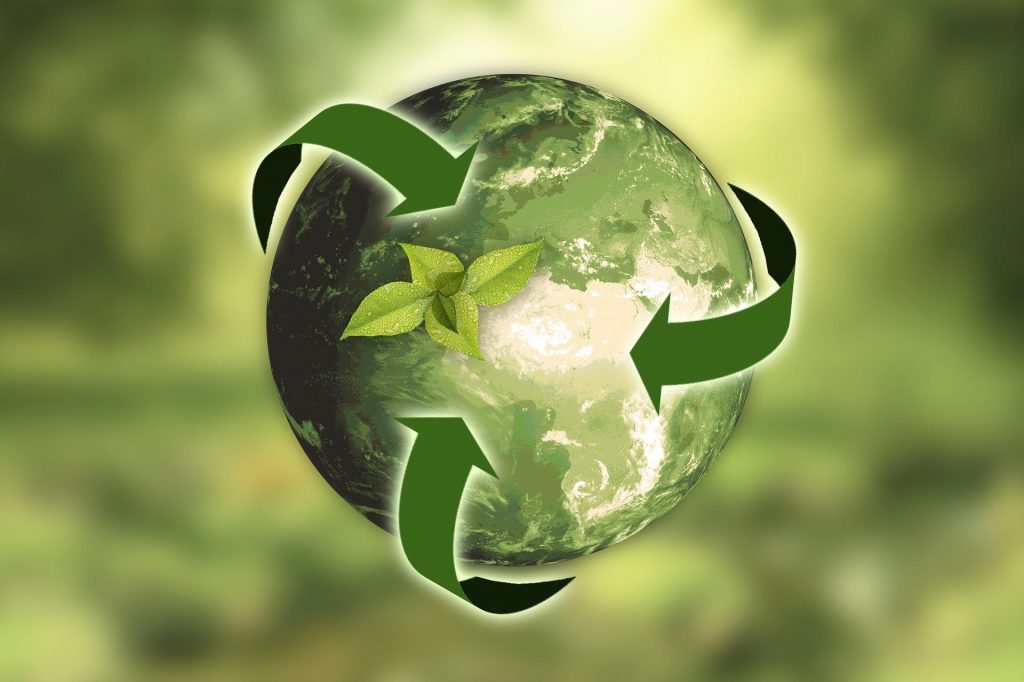 What is IMPT and what does the coin have to do with CO₂
Now, with IMPT, a platform has been launched that will prove that crypto, CO₂ consumption and sustainability are things that can definitely work together. IMPT.io brings together people and companies who want to reduce their ecological footprint. The platform enables trading in so-called CO₂ credits. Thanks to blockchain technology, these are unique and transparent. Double counting is impossible. The IMPT coin is the native token of the platform and is deeply embedded in the ecosystem.
♻️ A green NFT marketplace to buy, sell and withdraw carbon credits ♻️

✅ Buy IMPT tokens directly on the platform or accumulate them while trading and use them to buy carbon credits.
✅ List your CO2 credits on our marketplace to help fight climate change. pic.twitter.com/cTJ7AAZYXi

— IMPT.io (@IMPT_token) 13 October 2022
What are CO2 credits – simply explained
Every living thing produces CO₂, they are a product of cellular respiration. The greenhouse gas carbon dioxide is also produced by combustion processes, for example of coal, petrol, gas or petroleum. Plants, on the other hand, need CO₂ to grow. However, the balance has been completely shifted by industrialization and environmental pollution. As a result, more and more greenhouse gases are entering the atmosphere and the planet is slowly but surely warming up.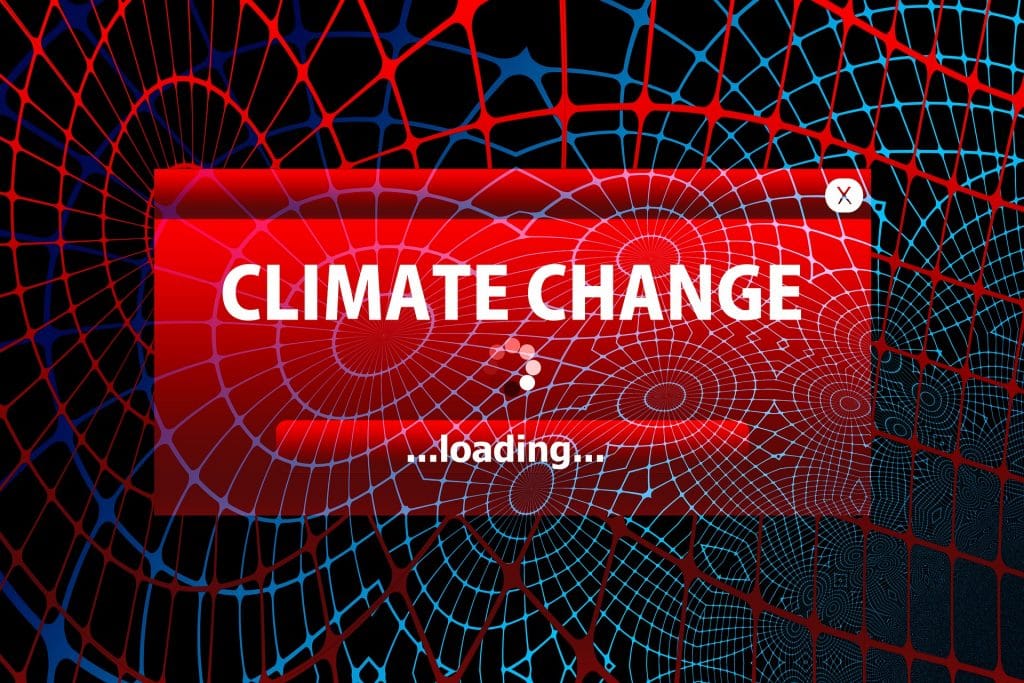 Since the Kyoto agreement, every company that produces carbon dioxide has had to pay a certain price per ton of the greenhouse gas. The companies buy emission quotas for this. Anyone who releases CO₂ into the atmosphere without these permits pays heavy fines. Those who produce less can sell their emission coupons again. Meanwhile, private investors can also benefit from the emission market – and this is exactly where IMPT comes in. Investors can use IMPT tokens to buy CO₂ certificates on the platform.
An NFT – two choices, burn or trade
As mentioned above, the CO₂ credits are NFT. As an investor, you now have three options. In part, there is an option to trade the certificate or certificates on the platform's own marketplace. The CO₂ credits can also be kept and sold at a later date. On the other hand, there is also the option of burning the emission credit to offset the CO₂ footprint. In return, you get a unique art NFT that was created especially for this project – and of course it can also be exchanged.
… and there's more
A shopping app is also integrated into the platform, for which IMPT has so far been able to win over 10,000 well-known companies. The list includes names such as Apple, Microsoft, Gucci, Fendi and Chanel. With each purchase, part of the margin (the amount is determined by the companies themselves) is invested in charitable projects dedicated to climate and environmental protection. These are also regularly checked by independent organisations, and regular audits are also carried out. But it also benefits the buyer. If you buy from one of the registered companies through the platform, you will receive IMPT tokens as a reward.

The IMPT token
The IMPT coin is the native token of the platform and is deeply rooted in the ecosystem. The coin is not only used as a means of payment. Investors can also unlock premium services and participate in the DAO. The coin is currently traded in the PreSale, which runs over three phases.
Scene 1 – 20% 600 million IMPT at an issue price of $0.018
stage 2 – 22% 660 million IMPT at an issue price of $0.023
step 3 – 18% 540 million IMPT at an issue price of $0.028
The IMPT token combines crypto and sustainability. There are also tradable and collectable NFTs. The coin and the project therefore have the potential to become "the next big thing" in the crypto universe. Coins such as Tamadoge or IBAT have shown that an early investment is worthwhile and can yield many returns.

IMPT – The world's first climate token
IMPT – The world's first climate token
Participate in the climate protection program by investing in IMPT tokens
Emission trading based on blockchain
Now available for pre-sale
9.8
to offer

Tamadoge (TAMA): The new Shiba inu with 100x potential?
Tamadoge (TAMA): The new Shiba inu with 100x potential?
New memecoin with 100x potential
Tamaverse Ecosystem, with P2E games, NFTs and more!
Exclusive Private Sale!
9.6
to offer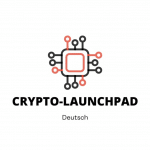 Crypto Launchpad: The Best Telegram Group!
Crypto Launchpad: The Best Telegram Group!
Neutral market analyses
Daily summary: winners/losers for the last 24 hours
All about the current NFT hype
9.6
to offer
Any trade is risky. No guarantee of winning. All content on our website is for informational purposes only and does not constitute a recommendation to buy or sell. This applies to assets as well as products, services and other investments. The statements on this website do not constitute investment advice and independent financial advice should be sought whenever possible.
Join our Telegram channel and get instant notifications!