News 2023
The integrated from Itineo gets a fresh design for the interior. The floor plans with bunk beds are particularly suitable for families.
For the 2023 season, the classic Itineo A-class gets a renewed interior. This puts it on par with the narrow model that was introduced in 2021 and which was then called Itineo Nomad. There's also a new name: the wide integrated is now called Famili, and the slimmer model is now called Famili Compact to match.
A special characteristic of both vehicles is the floor plan with a children's room, which is otherwise quite rare. Famili Compact costs from 71,700 euros, Itineo Famili from 74,600 euros. The French remain true to the core of the brand: integrated motorhomes for families at moderate prices.
Itineo family
The integrated family comes with a beautified interior in the 2023 model year. The width of 2.34 meters is quite impressive, the mobile home now gets a new interior design. Dark grey, light wood and curved shapes determine the first impression of the interior. The model for this was the interior of the narrow integrated model introduced in 2021.
Thanks to the new furniture, the integrated looks fresh, but it retains two special layouts with bunk beds. Both place a loft bed in the back, including a second bed with seating and a table. Particularly practical for families: the children have their own area in the mobile home.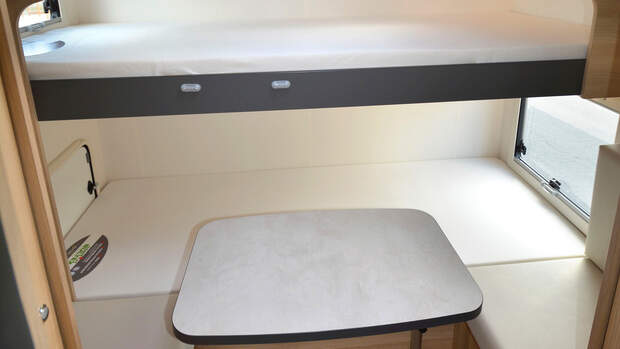 There are four layouts to choose from, offering four, five or even six beds. In addition to the two models with bunk beds, it is possible to choose between the other two single beds or a double bed at the back. The Itineo Famili CS660 has a fifth approved seat for an additional fee.
They all have large seating groups in common. A bath and shower as well as a kitchen are usually standard in integrated motorhomes. A Fiat 140 with a maximum weight of 3.5 tons is used as the basic vehicle for the family.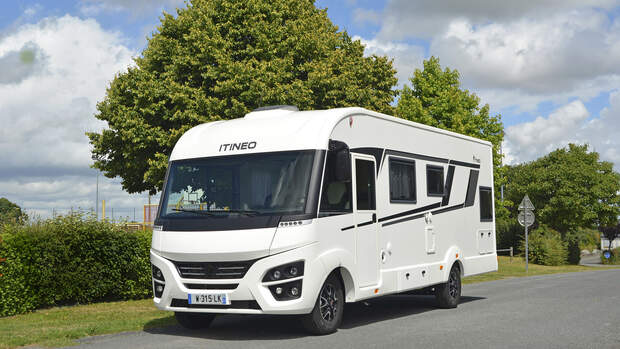 Itineo Family SB700
base vehicle: Fiat 140
Length height width: 6.96m / 2.94m / 2.35m
Seating/sleeping spaces: 6/6
Price: 74,600 euros
Itineo Family JC740
base vehicle: Fiat 140
Length height width: 7.42m / 2.94m / 2.34m
Seating/sleeping spaces: 4/4
Price: 76,400 euros
Itineo Family MC740 Spirit Edition
base vehicle: Fiat 140
Length height width: 7.42m / 2.99m / 2.34m
Seating/sleeping areas: 4/4
Price: 78,600 euros
Itineo Family SB740 Spirit Edition
base vehicle: Fiat 140
Length height width: 7.42m / 2.99m / 2.34m
Seating/sleeping areas: 4/4
Price: 77,000 euros
Itineo Family Compact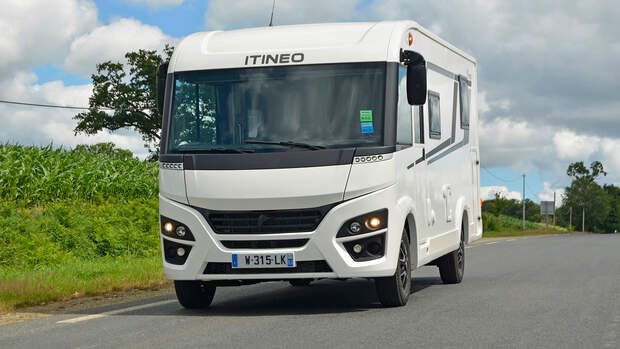 The slimmer models from Itineo are now called Famili Compact. There is also a floor plan in the children's room for them, just like for the large A-class. promobil has already examined the previous model in detail: Itineo CS 600 in the test.
While the wide variants are based on the Fiat Ducato, the compact ones roll on a Peugeot Boxer chassis. Unless customers want an automatic gearbox. In this case, a Fiat chassis is used due to the lack of a Peugeot offering.
Itineo Family Compact range
Itineo Family Compact: 3 floor plans, from 71,700 euros
Conclusion
Itineos Integrated gets a new look and a new name. Itineo Famili sleeps up to six people and offers two layouts with a loft bed for those who like it. It is particularly suitable for families because the children get their own room.
If you like it a little narrower, you can still switch to the slimmer Itineo Famili Compact, which also offers a children's room interior.
You can find even more motorhome innovations for 2023 in this class here: All integrated models at a glance.