Munich – This wedding has everything that goes with it: wedding speech, wedding guests, handover of the ring, marriage contract, veil – and in the end, not a kiss, but a handshake.
But the couple is still quite young. The wedding ceremony takes place in the real adult town hall, but still in a mini-Munich context.
At Spielstadt, which takes place every two years, the children decide how things should be run.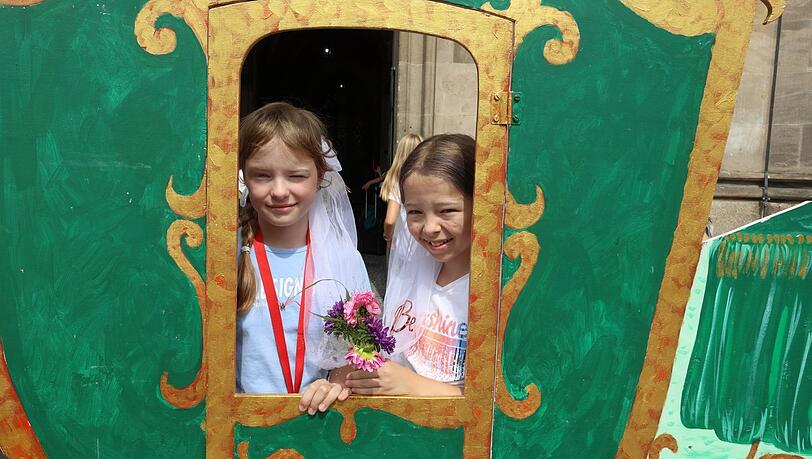 And so it is that with Sven Grawert (11) and Mariella Wlasak (14) two people are getting married during the AZ visit on Thursday – as representatives of the bank and the town hall in Mini-Munich. Entire institutions get married in Spielstadt! In this case, all city hall employees, all bank employees.
Does that sound strange? Maybe, but it's a rule the children have come up with themselves.
Bring children's learning closer to their everyday life
And they have to do that in Mini-München, explains Gerd Grüneisl, one of the core members of the game city's organizational team. "The goal is to bring children's learning closer to their everyday lives again – not behind closed doors." It doesn't matter at all at school, says the 78-year-old. In Mini-München, the children can decide for themselves what they want to learn, says the board of the Kultur & Spielraum association.
The Spielstadt principle means: In Mini-Munich there is everything there is in the adult world: politicians, journalists, a city administration, banks, restaurants. The offer is still available this week, running in Fröttmaning and once a week in the town hall.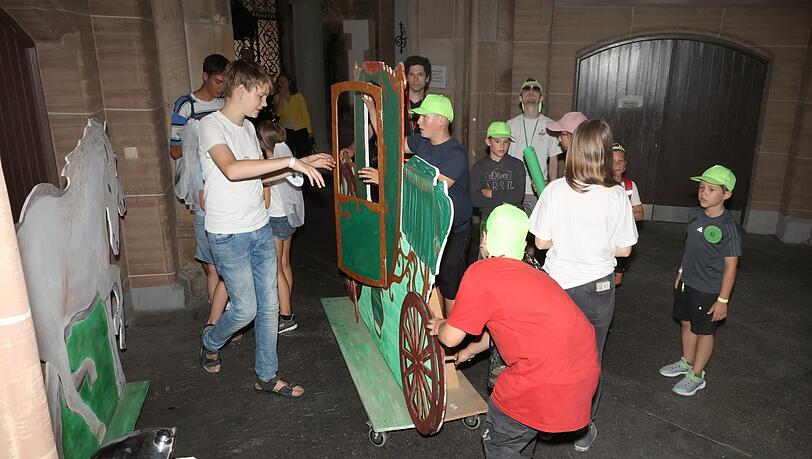 Grüneisl has been there since the first Mini-Munich. The age range for the participating children is quite wide, with seven to 15 years. They could learn from each other and help each other. "When 2,000 or more children rushing around the square meet under very specific circumstances, completely new relationships are created," says Grüneisl. "That's the exciting part!"
Social behavior is learned in Mini-Munich
According to the organizer, social behavior is taught everywhere in the play city: at town meetings, in the town council, in the newspaper, on television. "It's all about negotiating and negotiating." The children then often felt like adults, says Grüneisl. It is sometimes funny when the city council from Mini-München sees itself as a colleague of the real city council, e.g.
You could experience that on Thursday at the political talks – an exchange between mini Munich and the real Munich. This time, Mini-Munich's mayor Julia Grünewald (14), mayor Johann Kruis (15) and Mini-Munich's city council members are allowed to interview the city's school inspector Florian Kraus (The Greens).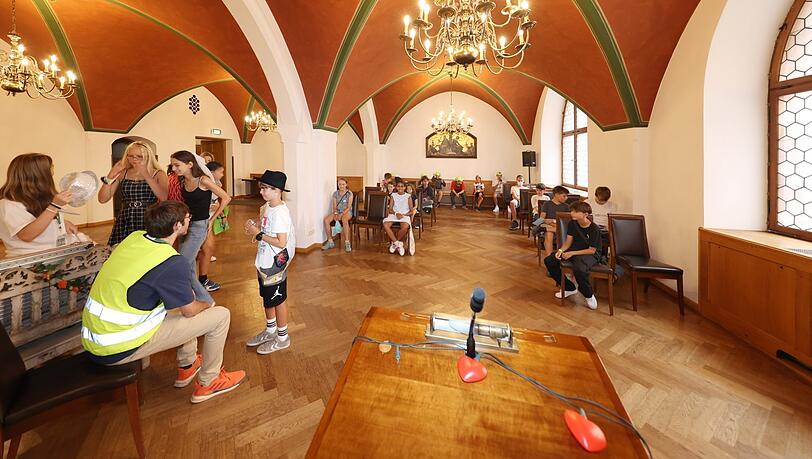 They want to know, for example, why the toilets in schools are always so dirty, or how he supports digitalisation in schools. Of course, there are also personal questions: "Do you enjoy going to school?" ("From 5th grade, yes") "What subjects did you like?" ("Mathematics and Chemistry").
The school board also likes Mini-München very much. And he seems to have taken something with him: When asked what needs to be changed in Munich's schools, he says: "The fixing of grades must decrease, the students must be able to decide more for themselves what they want to learn. So it's more fun."
That sounds a lot like the goals who also want to reach Grüneisl with Mini-München. City school inspector Kraus immediately limits: "We can't decide that."
There are mayors and mini-Munich reporters
That children and young people are involved with fun, joy and energywhether they can decide for themselves and are allowed to take responsibility becomes immediately clear when you see and talk to them in Mini-Munich.
There is, for example, Diego Vermehr (14), who like that they can pursue any profession they want and can empathize in adulthood. On the day of the AZ visit, he reports as a reporter for the newspaper Mini-Münchens together with the reporter for the evening newspaper on the political talks with the city's school board.
Or the 14-year-old mayor Julia Grünewald, who wanted to become active in politics herself after proposals for a quota for women in another job in the wild city were not implemented. She is a big fan of Mini-Munich, says Julia, "you can live it, try it."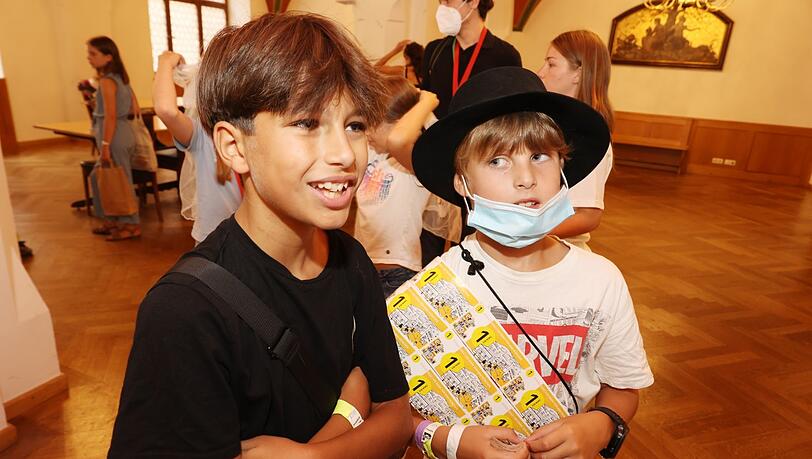 The younger ones are also excited: 11-year-old Leonard Kreutzer thinks Mini-München is fantastic. "The employees are always friendly and will help you," says the boy. He also likes the many jobs available in Mini-Munich. He currently works in the bank. His tasks: open new bank accounts, withdraw money.
Almost only as adults that those in Mini-Munich have nothing to say.
!function(f,b,e,v,n,t,s) {if(f.fbq)return;n=f.fbq=function(){n.callMethod? n.callMethod.apply(n,arguments):n.queue.push(arguments)}; if(!f._fbq)f._fbq=n;n.push=n;n.loaded=!0;n.version='2.0'; n.queue=[];t=b.createElement(e);t.async=!0; t.src=v;s=b.getElementsByTagName(s)[0]; s.parentNode.insertBefore(t,s)}(window,document,'script', 'https://connect.facebook.net/en_US/fbevents.js'); fbq('init', '2523508247947799'); fbq('track', 'PageView');