When it comes to the question of when and how their children are cared for by a third party, parents should listen to their gut, says author Nora Imlau.Image: getty images/liderina
interview
Nora Imlau is one of the most well-known educational advisors for children. In her new book "In good hands: How we create a strong bond network for our children", the journalist, author and mother of four deals with the question of what kind of care and bond our children need and how parents can be relieved.
In an interview with watson, she tells how Corona has shaped children, what parents now need from society, and why you can simply borrow grandparents.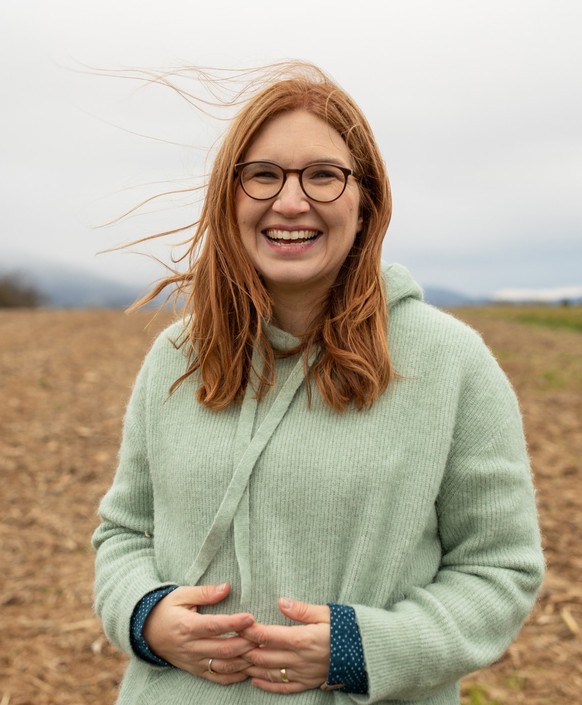 Nora Imlau is a mother of four children and author of needs-based teaching.photo: nessi gassmann
Watson: Ms. Imlau, in your new book you give tips for choosing the right daycare center. Doesn't that miss reality a bit? Especially in the big cities, people are lucky if they even find a free daycare center.
Nora Imlau: There is actually a chapter in the book about that. So it is important to realize that care can still go well, because we can also have a certain trust in daycare centers. We don't need a perfect daycare for our children, just like children don't need perfect parents. Children will certainly forgive one or the other imperfection as long as the attitude is fundamentally correct and the educators treat the children in a kind and caring way. That's all and everything.
What is so important?
Then it is important to discuss in advance the basics with the facility, which are particularly important to you. I wrote in the book, and I will repeat it now, that most day care centers are good, even if they are not perfect.
"If I don't have a choice, I have a 90 percent chance that my child will be cared for from great to okay."
Nora Imlau
Where do you get this confidence that your child is in good hands at daycare?
We know from the so-called Nubek survey – the largest quality survey on the subject of daycare centers in Germany – that around ten percent of all facilities in Germany provide excellent care quality. 80 percent are somewhere in the middle and 10 percent of all day care centers are so bad that they should be closed immediately because they are in conditions that are really dangerous for children. And if I don't have a choice, I have a 90 percent chance that my child will be cared for from great to okay.
Ten percent of daycare centers are bad – but that doesn't necessarily sound like a small thing.
There is also a ten percent probability that the child is in a bad daycare. I know it's difficult when you're under a lot of pressure to be looked after: But especially when I didn't have a choice, I had to pay special attention during the joining period and the first day of daycare. If my child ends up in a really bad daycare center, I can't close my eyes.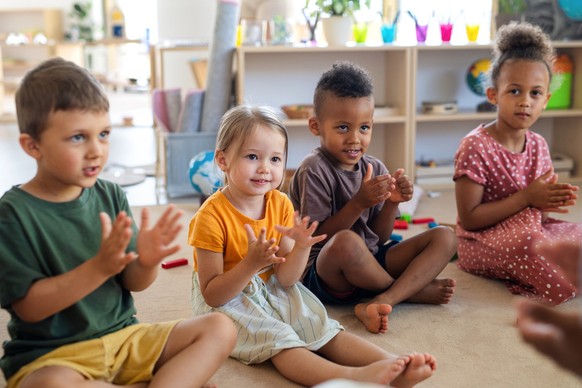 A daycare center does not need either a Waldorf or a Montessori concept to be good.image: getty images
Small children cannot speak very well. How can you possibly find out?
It is important to be open-minded during the settlement process and not just look at how people talk to me or my child. But: How do the other children behave in the daycare? Do they move freely and safely? If the children seem very shy and withdrawn, and the children do not dare to come into contact with the educators: These would be alarm signals. The adults can do their best when there are other adults in the room, but the children behave in the daycare as they do in the daycare.
In your book you describe the importance of attachments for children. Due to Corona, many daycare centers were closed for a long time. How did it affect retention?
Interestingly, there is a study from Canada that the bond between parents and children has actually improved during the lockdown. But at the same time it can be proven that the family bond network has become very small under the contact restrictions. Many children saw almost only their parents, some of them were not in daycare for weeks, although they were already acclimatized. This is extremely unfavorable to building a bond if you keep starting from scratch. Many parents have told me that it took much longer to get used to it and that it was much harder for the children to settle. The parents themselves also felt that it was more difficult to let go because they did not really come into contact with the educators themselves.
"For me, it's specifically about calling parents and children: You don't have to do everything alone."
Nora Imlau
How did it affect the children?
Many children today have more social anxiety and difficulty forming relationships with others outside their immediate nuclear family. Because Corona babies and toddlers are not familiar with these casual interactions in the supermarket or on the playground.
Could this permanently damage the ability to form relationships?
Bindings can always be repaired. Such a bond is not a static thing that happens once and then it is good or bad and remains so forever. Bonding arises from countless interactions, from many experiences. And fortunately, in children's development, it is not the case that the time window for building a bonding network closes again after a year or two.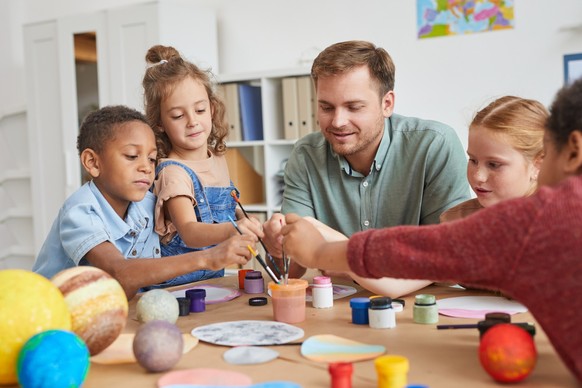 Ideally, children enjoy going to daycare or school.image: getty images
You write that a "bonding village" should be created for childcare, because it is difficult for parents to manage everything on their own. But what if friends and grandparents are not interested in the child?
Such a bonding network or bonding village should not be another stress point on the to-do list. What I specifically want to do is to say to parents and children: You don't have to do everything alone. And it is very different what such a network of connections can look like. Big or small, these are all equal opportunities. But I think it is important that we as parents ask ourselves the question: What kind of attachment network would I be ideal for, what would actually give me strength? Then I have to take stock. If I don't have grandparents, for example, there are intended grandparents, where single or elderly people who still have resources support a family. Very valuable relationships can grow out of it.
says one again and again, children and families are the losers of the pandemic. What do you think could be done to improve family overload?
In terms of family policy, I think the most sensible measure is to switch to a working time accounting model. Men and women can accumulate hours and then both work only 50 or 60 percent of the time they are looking after small children, for example. And sometime later, when the children are out of the house, you have to work more again. The term for this is "respiratory CVs". Why is it really expected in our society that we work a static 40 hours a week, regardless of whether we are 28 or 58? And it doesn't matter if we have small children to take care of, or if we look after parents, or if we have plenty of space and energy at the moment?
So, so to speak, preparation work for a time when you have less time due to family or caring work?
It would be ideal if the weekly working hours could be reduced, especially for parents in the family phase, and the families still had a living income. From my point of view, that would be the biggest relief of all in terms of family policy: that families have more time together. It is important for society as a whole that we draw attention to the fact that family and children are not private pleasures. But that we as a society also share the responsibility for a future generation.
Trigger warning: The following text deals with the subject of suicide among children and young people. This can be distressing and retraumatizing. You can get help 24 hours a day from the telephone advice service: 0800 1110111.
When a young person dies in Germany, it is usually not from cancer or a brutal attack, but at their own hands. Suicide is one of the leading causes of death in the teenage years.