At the start of the week, we take a look at a trading opportunity that is currently emerging in the crypto market. Because for the past few days, the Lucky Block rate has been performing across the broader market. With a price increase of around 65% at LBank, Lucky Block is still clearly in the black. However, easier profit taking could make a timely entry into LBLOCK attractive. The exploding trading volume is particularly exciting, implying more movement in the Lucky Block price that can be purposefully exploited. Should you buy Lucky Block now?
Lucky block price: massive pump after LBank listing
After the LBank listing last week, Lucky Block's price exploded. The LBLOCK token is now listed at LBank almost four times as high as when it was listed. The latest pump already drove the Lucky Block price to a new all-time high of $0.004395. Volatility is currently high. The 24-hour low was marked at $0.0020. This gives day traders a unique opportunity to trade the high volatility and make above average profits.
Just below US$0.0030, new supports have recently been established that could support the price.
Strong volume on Lucky Block: Demand is increasing
Just a few minutes before the next CEX listing at 14:00 German time on MECX, a look at the trading volume reveals a sharp increase. In the last 24 hours, trading volume has increased by nearly 100% to $1.5 million, according to CoinMarketcap data. Over 700,000 US dollars of LBLOCK were traded at LBank alone.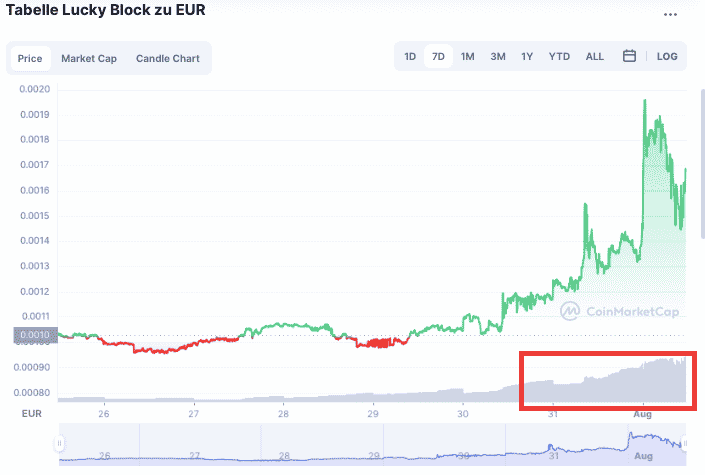 Designed for short-term traders and centralized exchanges, Lucky Block's new ERC-20 token appears to be doing exactly what it's supposed to: drive demand for Lucky Block. Short-term traders can now trade LBLOCK and speculate on profits without a complex tax structure (like Lucky Block V1).
CEX listings as an option for day and swing traders
The new ERC-20 token is designed to make Lucky Block attractive to traders as well. Eventually, they were deterred by the high 12% tax on Lucky Block V1, which only benefits long-term holders. For the CEX, the regular rewards were a thorn in the side, making it difficult to get other CEXs on the list.
With the establishment of Lucky Block V2 without tax and rewards, day and swing traders have the opportunity to trade LBLOCK profitably. Lucky Block shows strength in its sideways or slightly correcting crypto market.
If there is even more volume and thus movement in the price with the MEXC listing, there should be attractive opportunities.
All-time high in focus on bulls
The bulls have taken the helm again at Lucky Block after weeks of weakness – also due to the weak sentiment for cryptocurrencies. Now, it should not be enough for the LBLOCK bulls to sustainably overcome the psychologically important price mark of USD 0.0040. On the contrary, they are targeting the all-time high reached at around $0.00975. Lucky Block needs to be pumped to $0.01. This means there is additional upside potential of over 250%.
Light profit taking as an option, RSI neutral in the short term
On the hourly chart, we are currently seeing a small gain and consolidation just below $0.0040. A retracement of the 24 hour high would be a buy signal where we would trade LBLOCK with a stop.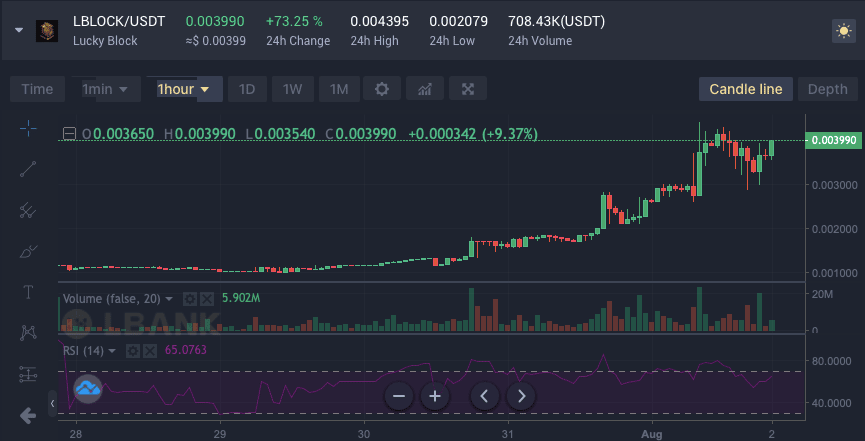 Short-term traders could see this slight cooling as an opportunity when there are first signs of a new upward movement. Because in the hourly chart, the RSI is again in a neutral state and should no longer stand in the way of a short-term upward movement. Lucky Block's pump could continue. Especially since the basic coursers have the right to bring additional movement into the Lucky Block course.
Lucky block trading now possible at MEXC
Today, Monday, the time has come – Lucky Block Token will be listed by MEXC Crypto Exchange.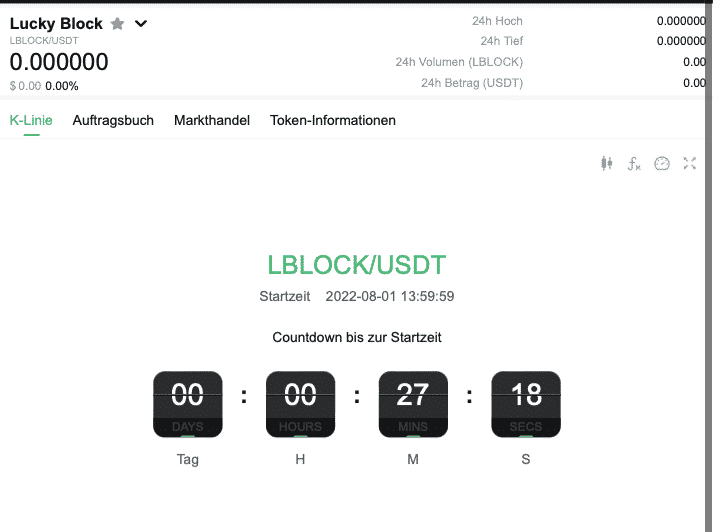 As of this writing, the listing is scheduled for 13:59:59 and should continue to increase demand at Lucky Block.
Major Exchange as milestone for Lucky Block
The listing with LBank was already considered a fundamental milestone for Lucky Block. But the crypto exchange MEXC is another house number in the digital currency sector. After all, this is a large exchange that is in the top 20 of CEX by sales volume and has around six million users. If Lucky Block Coin can generate high demand and buying pressure comparable to LBank, the price potential should be much higher.
Fundamental Shift: From Crypto Raffles to NFT Competitions Platform
However, the fundamentally positive news does not only include new CEX listings. In addition, Lucky Block has promoted an image change and would like to act as a comprehensive NFT Competitions platform in the future. The concept is easy to understand: Participants buy an NFT of their choice and then participate in the respective draw.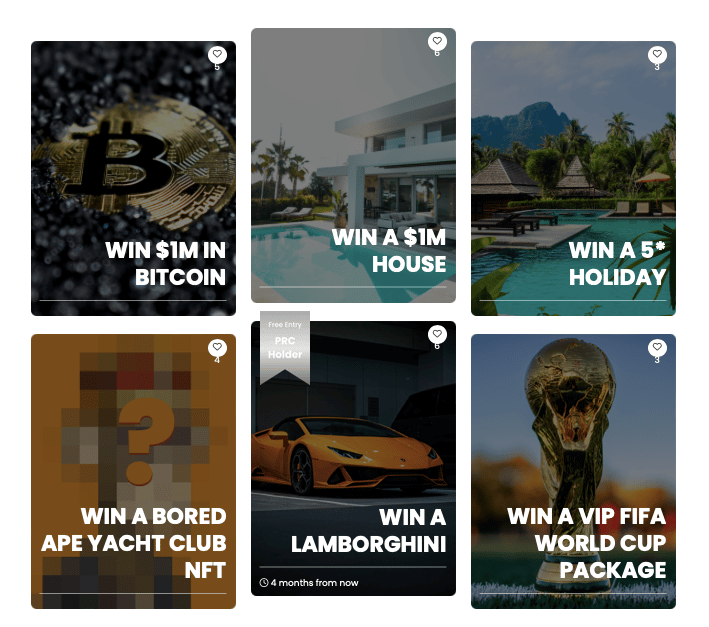 The first contests have already been announced on the website – for example, you can win a Lamborghini, one million US dollars in Bitcoin or luxury travel. Not only with the CEX listings, those in charge are willing to give the Lucky Block course a solid foundation for further profits.
Battle Infinity (IBAT): Best Metaverse Coin 2022!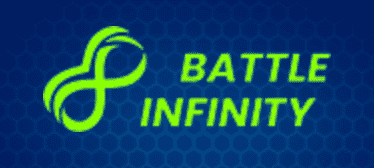 Metaverse coin with the biggest potential in 2022
Large Metaverse platform with games, NFTs and more!
1,000% rally possible!
Crypto Launchpad: The Best Telegram Group!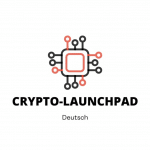 Neutral market analyses
Daily summary: winners/losers for the last 24 hours
All about the current NFT hype
Any trade is risky. No guarantee of winning. All content on our website is for informational purposes only and does not constitute a recommendation to buy or sell. This applies to assets as well as products, services and other investments. The statements on this website do not constitute investment advice and independent financial advice should be sought whenever possible.