media

'Single' status can change: federal government rejects lower TV fees for singles – they defend themselves in federal court
The radio and television fees per household costs CHF 335. Singles have to pay more money than families. The association Pro Single Switzerland senses discrimination – and hopes for the Federal Supreme Court.
From Bern to Santiago de Compostela in 75 days: Alex Bauert demonstrated his endurance on the Camino de Santiago, as can be seen on his website. The single also shows his endurance in another way: He has long fought against radio and television taxes. These are designed as household taxes. This means that regardless of whether one or more people live in a household: TV and radio listening costs CHF 335 per year. Diplomats, recipients of supplementary benefits and deaf-blind people are exempt from the mandatory fee. The fee is collected by Serafe AG.
Bauert finds it discriminatory that a single person, a single father or a widow has to spend the same amount for "Tageschau" or "Echo der Zeit" as a couple, a family or members of a housing association. He hasn't paid a Serafe bill yet. He demanded an injunction and challenged it with the Federal Office of Communications (OFCOM) – but to no avail. Bauert recently suffered another defeat. The Federal Administrative Court rejected his appeal of OFCOM's decision. But Bauert continues to judge. The next instance is the Federal Supreme Court. If Bauert loses again, he will go to the European Court of Human Rights.
Argument disturbed Pro Single Switzerland
Bauert demands that the radio and TV fees be collected per For him, the "single" way of life is a protected feature in the sense of the anti-discrimination norm – such as an ethnic group or a religious community. Bauert argues that singles or those in the know cannot simply change their life situation. One argument in particular infuriates not only Bauert, but also the association Pro Single Switzerland: Ofcom stated that being single is a changeable state and does not fall under protection against discrimination. This thinking can be summarized somewhat casually as follows: in OFCOM's eyes, a single person can lower the Serafe fee by picking up a partner on the next corner and quickly moving in with them.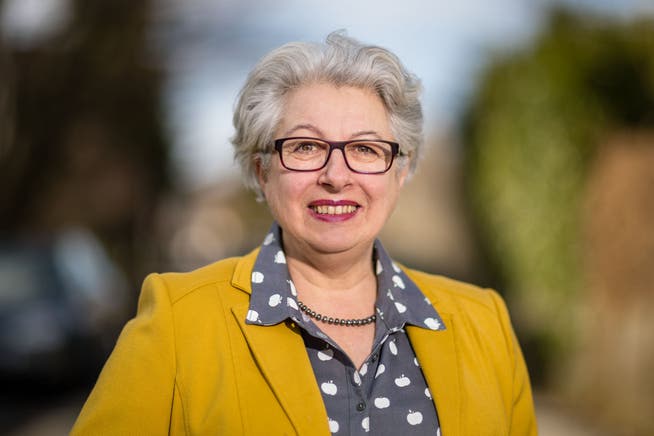 "This is how an authority who has run out of arguments speaks," says Sylvia Locher. Regarding the marriage penalty, the pro-single Swiss president responds:
"Marriage is also a mutable state."
In line with Bauert, Pro Single requires that in future single people pay relatively less to listen to the radio and watch television than households with more people. Almost 17 percent of the population in Switzerland live alone. They make up more than a third of households.
Media professor criticizes current regulation
Urs Saxer is professor of media law at the University of Zurich. In an expert opinion for Pro Single, he stated: "A survey based on the number of people in households would be far more consistent with legal equality than current practice." However, the household tax is probably not unconstitutional. The reason: the Federal Supreme Court considers a certain schematism to be permissible. In its message on the new radio and television act, the Federal Council also took the position that the bureaucratic effort involved in collecting the fee per per capita, was disproportionately high.