Cardano founder Charles Hoskinson recently criticized the upcoming Ethereum merger. In addition, Hoskinson is optimistic about Cardano's future despite the current crypto bear market.
Charles Hoskinon believes that the Ethereum merger (the merger of the ETH 1.0 and ETH 2.0 chains) may not be completed before 2023 or 2024 due to technical issues. He is also convinced that Cardano is currently very well positioned. According to him, during the current crypto bear market, "the Cardano network continues to grow exponentially". In addition, several new NFT apps are set to appear on Cardano.
Charles Hoskinson criticizes the Ethereum merger
Charles Hoskinson spoke at the last Fireside chat event on June 9, 2022 about the upcoming Ethereum merger, which Vitalik Buterin says is scheduled to take place later this year. The merger is one of the most important developments for the crypto market and Ethereum. The consensus mechanism for the currently second largest cryptocurrency will be shifted from Proof-of-Work to Proof-of-Stake.
The Ethereum community was pleased with the successful test of the merger on Ropsten's test network. Despite the positive news, the Cardano founder, who is himself a co-founder of Ethereum, remains critical. He believes that it may take years before the upgrade is completely finished.
"If I were to guess, I would say it will not be fully operational until 2023, maybe even 2024, but we'll see how long it takes and what they go through."
Why could the Ethereum upgrade fail?
Charles Hoskinson justified his forecast by saying that the transition brings with it a number of new problems that must first be solved:
"But you have to understand that you can not just design a consensus protocol, you have to design a consensus protocol and a network protocol for Proof of Stake at the same time, because all the things you do in Proof of Work to customize your network protocol with Proof of Work to protect is super easy, you can rely on the algorithmic work, it's a ddos ​​control mechanism, it prevents symmetric attacks and so on, but when you go to proof of deployment country, you introduce a lot of new attack vectors into your system. "
This solution to these problems then creates new, unexpected problems, which in turn require a solution. According to the Cardano founder, this chain of problems may result in the completion of the upgrade being delayed further and further:
"And that's if you're not careful what causes network partitions, it causes forks, it causes all sorts of horrible things, so you think you have it, and then it does not work, and you're like how should I put it back together?[…] So you have to be very careful and you end up with about 85 percent of the design and the other 15 percent take and take and take. It took us (at Cardano) four years to design our network stack, four years you know, and so it's not trivial, it's not easy. "
Cardano implements several NFT apps
As the Cardano price and the crypto market continue to be in the red, Charles Hoskinson welcomed the current bear market. In an interview with Yahoo Finance, Hoskinson explained that several revolutionary developments and technologies such as DeFi have been created in the former bear markets. According to his experience, people are much more productive and cooperative in a crypto bear market, and the output of crypto projects is much greater.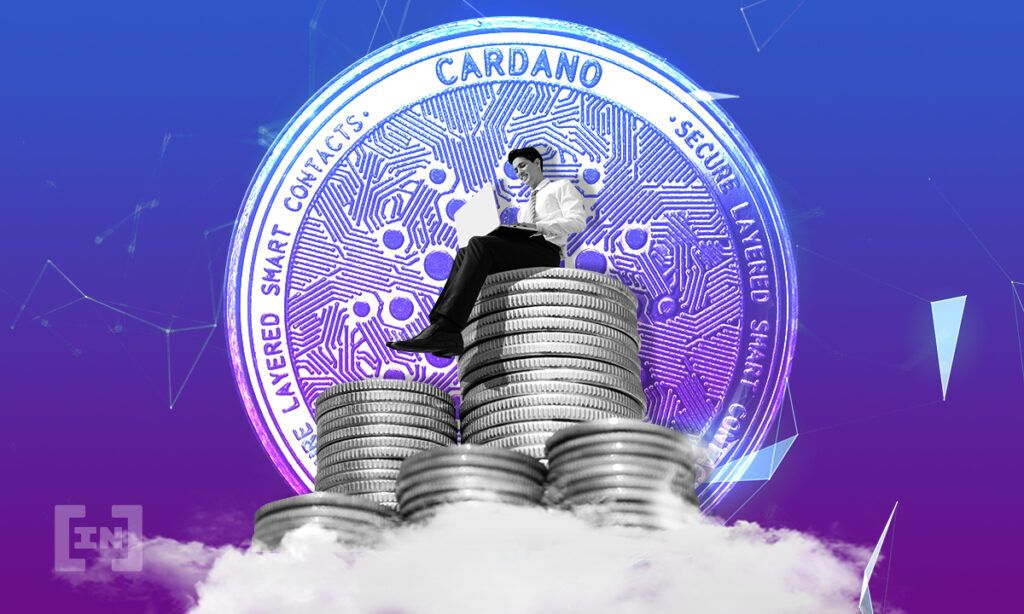 Hoskinson remains optimistic about Cardano's future. According to him, the network continues to grow, while new upgrades, such as the Vasil hard fork, create the necessary framework conditions for this:
"If you look at the Cardano transaction volume, we're growing exponentially right now. If necessary, you can roll out a few upgrades to make sure we can manage that ecosystem."
In addition, NFT technology will also play a major role at Cardano in the future.
"A surprising growth area for Cardano is the NFT area. About 40% of all applications implemented are NFT-related. There were three applications with about $ 270 million in NFT volume per month. That's over $ 3 billion in "And there's tons of incredible work from the Metaverse space, Cornucopia and more. And it's really impressive to see how fast it's grown in the last year alone."
Disclaimer
All information contained on our website has been examined to the best of our knowledge and belief. The journalistic contributions are for general information purposes only. Any action that the reader takes based on the information on our website is entirely at his own risk.