Online payment service provider PayPal is expanding its cryptocurrency offering. From now on, users will also be able to transfer their crypto tokens to external wallets. So far, however, this feature is only available to US users.
The transfer works in both directions. PayPal users can send their tokens from PayPal themselves to external wallets, as well as transfer coins from their wallets to their PayPal account. It does not matter what type of crypto wallet you use – browser and software wallets as well as hardware wallets and crypto exchanges are all valid targets.
The feature will be rolled out for all cryptocurrencies currently supported on PayPal. Currently, these are Bitcoin, Ethereum, Litecoin and Bitcoin Cash.
As with the previous launch of cryptocurrency on PayPal, the move will initially only be made for the payment provider's US business. In March 2021, PayPal introduced the ability to send cryptocurrencies in the app. UK users can now also access this feature.
However, implementation within the EU has not yet taken place. At present, it is still unclear when and if cryptocurrency trading and transfers will also be introduced for PayPal users within the EU.
Invest quickly and safely in real cryptocurrencies? Open a free crypto broker account * at eToro now.
Can PayPal's cryptocurrency wallet help spread the use of cryptocurrency?
Although many more people are now investing in cryptocurrencies, cryptocurrencies are still not very common as a means of payment. The reasons for this are – in addition to the sometimes high volatility of many coins – the reluctance of many companies and the still very high distrust of many people to cryptocurrencies.
Above all, the method of buying, transferring and storing cryptocurrencies, which are often difficult for less techies to understand, has so far prevented digital currencies from becoming even more mainstream.
PayPal is one of the most popular online payment service providers in the world. A stronger implementation of cryptocurrencies on PayPal's online platform could therefore help to spread the use of cryptocurrencies.
In fact, it seems that PayPal is pursuing a long-term crypto strategy. PayPal Vice President Richard Nash recently announced at the World Economic Forum in Davos that the group plans to expand its crypto integration further.
In addition to trading in and transferring classic currencies such as Bitcoin and Ethereum, the focus is also on the implementation of CBDCs – digital central bank currencies. Although no exact dates are known yet, the board has already announced that an expansion of the current crypto features to other regions of the world is a firm long-term goal.
Our recommendation: buy cryptocurrencies at eToro
Supports several cryptocurrencies
including all features of live trading
Virtual starting balance of 100,000 euros
24/7 live support
Regulated by FCA and CySec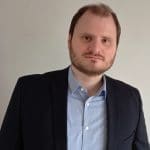 Florian Schulze is educated in international politics and economic politics and is currently studying mathematics. ETFs, stocks and cryptocurrencies are his passion.
Any trade is risky. No winning guarantee. All content on our website is for informational purposes only and does not constitute a recommendation to buy or sell. This applies to assets as well as products, services and other investments. The opinions expressed on this site do not constitute investment advice and independent financial advice should be sought whenever possible.