Cryptocurrencies are becoming more and more popular as a means of payment and are now even accepted worldwide in the travel and hotel industry. The first crypto hotels also see the light of day in German-speaking countries.
Do you need a break because the bear market is robbing you of your last energy reserves? Don't worry, you can pay with your coins at the following crypto hotels. Crypto and travel represent a combination that is becoming more and more attractive to both entrepreneurs and travelers. And if the travel options are too far away for you, we'll even show you where to vacation on the blockchain!
The Manor promotes cryptotourism in Dubai
One of the best eco-friendly boutique hotels in Dubai, JA Manor is based in Al Furjan. With the location and setup (each room comes with a work area), the Manor appeals most to business travelers who want to combine crypto and travel.
Payments in Bitcoin, Ethereum and Binance Coin (BNB) are accepted here. Payments are processed through a crypto-to-crypto hotel payment system managed by Binance and accessible via the hotel's official site. To protect customers, we place great emphasis on security measures.
"Virtual assets are in line with The Manor's vision for sustainability and digital transformation, as the hotel is among the best eco-friendly boutique hotels in Dubai."

Managing Partner for Manor Hotel, Mohammed Hanif Al Qassim
In the future, you can expect more and more hotels to join the Binance payment network. Not only abroad but also in Germany, cryptocurrencies are now starting to be accepted in the hotel industry.
Crypto Hotel Princess in Plochingen
Hotel Princess is located near Plochingen, near Stuttgart. It is considered to be the first hotel in Germany to accept Bitcoin.
In addition to accepting Bitcoin as a means of payment, there is a separate Princess app and fully digital check-in, so you can even use your own smartphone as a room key.
"We are all self-convinced Bitcoiners, so it was obvious to combine Bitcoin and hotel …"

Marc Guillard, co-manager of Princess'
The love for Bitcoin is expressed in Hotel Princess with its own Bitcoin Info Point, a Satoshi Bar and several gimmicks such as Bitcoin artwork or Bitcoin Cappuccino. The hotel also has its own Bitcoin ATM, which was set up on May 24th. Fun Fact: With this you can exchange Fiat for Bitcoin, but not vice versa.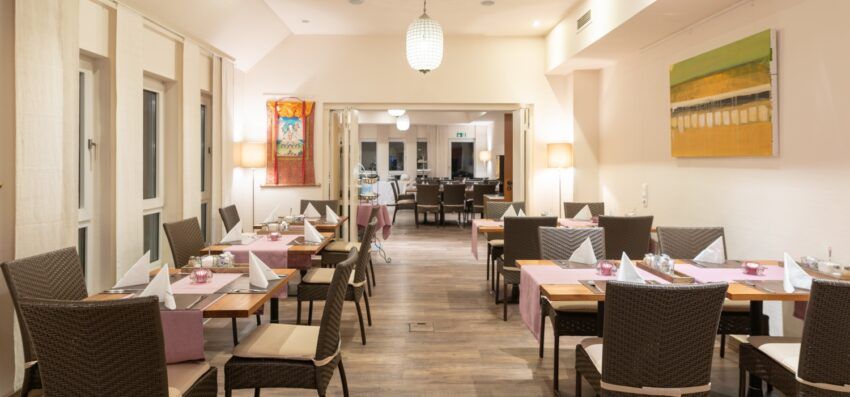 In the end, the largest Bitcoin conference in Germany took place in the Crypto Hotel Princess from May 27th to May 29th. It was called "Bitcoin im Ländle" and attracted followers from all over Germany. Unlike other companies that accept alternative cryptocurrencies and even NFTs, Hotel Princess only uses Bitcoin.
"Bitcoin is not crypto … we are only bitcoin as it is the only technology we basically believe in."

Marc Guillard, co-manager of Princess'
Combine crypto and travel in the Swiss luxury hotel "The Chedi Andermatt".
Switzerland is one of the most crypto-friendly countries in the world. In many regions it is now possible to pay with Bitcoin or other cryptocurrencies. In particular, the canton of Zug wants to establish itself as a crypto-hub and even accepts crypto as tax payments.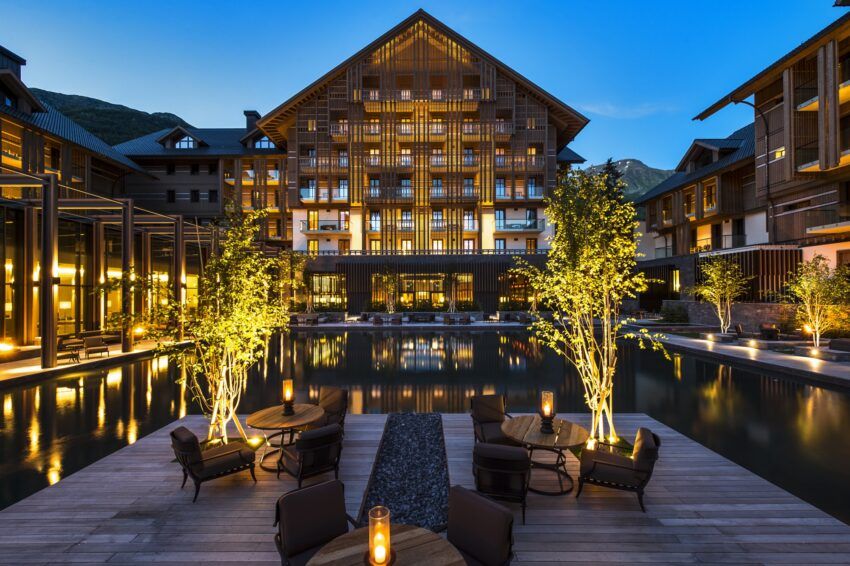 The situation is the same in the Swiss luxury and lifestyle hotel The Chedi Andermatt. Ethereum and Bitcoin have been accepted there since August 2021. For this reason, they merged with the payment service provider Worldline and the Swiss crypto service provider Bitcoin Suisse.
"We give our hotel guests a clear statement that we are open to new technologies and at the same time offer a new payment experience as an additional service."

Jean-Yves Blatt, manager of Chedi Andermatt.
Opened in 2013, the hotel offers 123 elegant rooms and suites, five restaurants and bars, a modern health club and a spa area. The plan is also to accept other cryptocurrencies as a means of payment in the future and thus get a wider audience enthusiastic about cryptocurrency tourism.
Crypto and travel can do more: vacations on blockchain and NFT reservations
If it's too far away, there's also the world's first NFT hotel. It is available 100% on the Ethereum blockchain, making it accessible to anyone at any time. There will be concerts, exhibitions, culinary events, parties, yoga and much more. Hotel NFTs can be purchased at OpenSea.
Although companies are regularly moving into Metaverset, it's still hard to imagine vacationing on the blockchain at the moment. For others, crypto and blockchain technology already offers tangible benefits. Hotels in North and Central America already offer NFTs for room reservations. It therefore appears that blockchain technology has now entered the travel industry after the finance, gaming and many other industries.
Disclaimer
All information contained on our website has been examined to the best of our knowledge and belief. The journalistic contributions are for general information purposes only. Any action taken by the reader based on the information on our website is entirely at your own risk.