"Also a road for wagons, peasants and lovers; even a small resort with a mass and church tower can lead to a concentration camp. "
Director Alain Resnais entered the international film scene in Cannes in 1956 with the sober comment from concentration camp survivor Jean Cayrol. With his documentary "Night and Fog", Resnais, later known primarily as the author of the 'Nouvelle Vague', created one of the most depressing memorials to the Holocaust. Eleven years after the end of World War II, he linked the images taken by the Americans when the concentration camps opened with his own footage.
"Stutthof, Oranienburg, Auschwitz, Ravensbrück, Dachau, Bergen-Belsen. These were names like others. Names on maps and in guide books. The blood has clotted, the mouths have become silent. It's just a camera coming in to inspect these blocks now. "
Resnais asked about the relationship between remembering, forgetting, repressing
Protests from the Adenauer government, who saw the film as a threat to Franco-German reconciliation, did not prevent Resnais from triumphing at the film festival.
Alain Resnais, born June 3, 1922 in Brittany as the son of a pharmacist, had made a name for himself as a short filmmaker in the late 1940s after training as a cutter. From the very beginning, he devoted himself to the relationship between remembering, forgetting, and suppressing in a variety of ways.
A soft spot for avant-garde writers
His first feature film "Hiroshima, mon Amour", about the fleeting love between a Japanese man and a French woman, was about the atomic bomb of Hiroshima in 1959. Resnais had a soft spot for established avant-garde writers. He won the author Marguerite Duras for the script – and tried with her: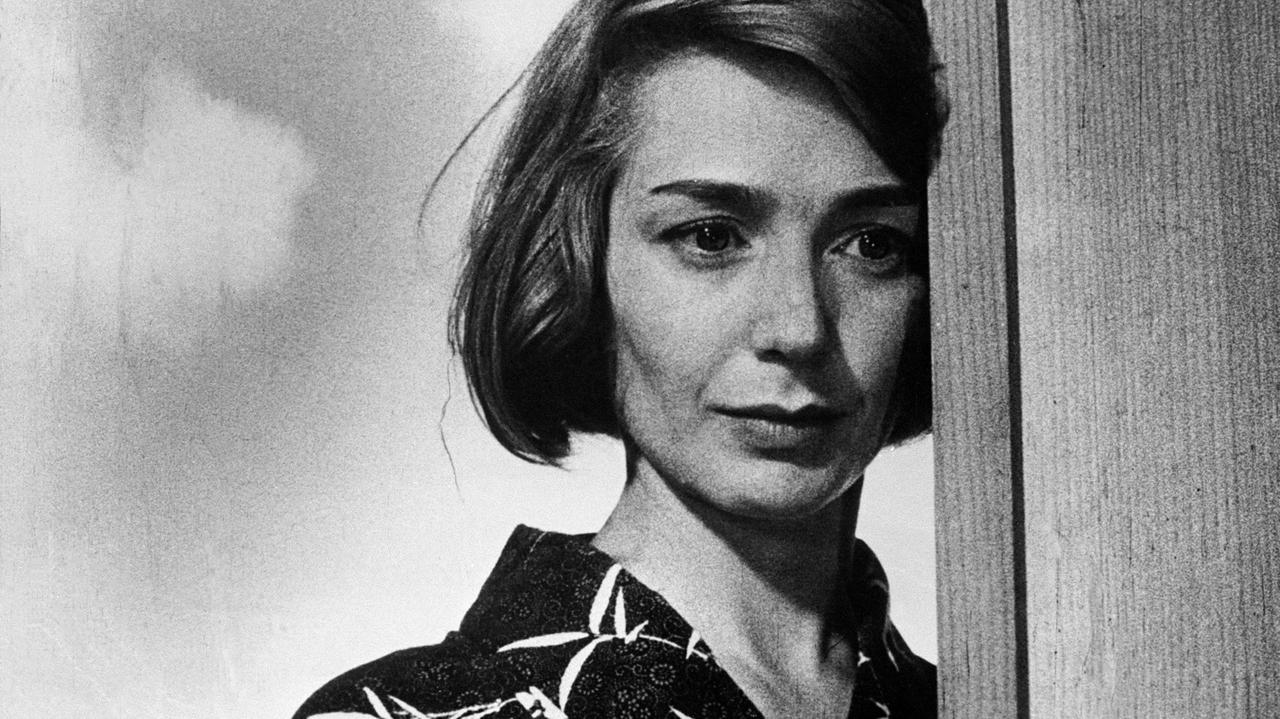 "To revive Hiroshima in a love story. We hope it will be extraordinary, enchanting and believed to be more believable if it takes place in a place as deadly as if it happened elsewhere in the world."
"Nouvelle Vague" meets "Nouveau Roman"
Resnai's second and probably best known feature film "Last Year in Marienbad", where the young Volker Schlöndorff assisted, was made in collaboration with one of the most famous representatives of 'Nouveau Roman', Alain Robbe-Grillet: A man meets a woman in the branched corridors of a baroque palace and claims to have met her there a year earlier. But it rejects the woman.
The imagery and the montage develop in a labyrinthine abstract way, as do the memories of the two. The viewer is abducted to a confusing illusion game. As a representative of 'Nouvelle Vague', which was not a uniform aesthetic movement, but sought new visual narrative forms, Alain Resnais dealt primarily with the theater:
"For decades, I have been interested in the contrasts between theater and film, and how to overcome them. In fact, both forms are the same. You can not stop them. Already as a child, I wanted to film the plays of Jean Giraudoux and Jean Anouilh to reinterpret them. "
Produced the last film at the age of 91
Movies as just a means of telling stories did not interest him much. In his later, carefree and funny works, such as the feature film "Life is a Chanson" from 1997, dialogues often become unexpected to familiar chansons. Alain Resnais has made 20 films over 60 years.
"When someone suggests a film to me, or I have an idea, film images immediately run through my head. It's simple and direct. I see everything in front of me. Then we prepare, finally we shoot. And in the end, almost miraculously, the images on the screen match those in my head. "
Alain Resnais did not live to see the cinema premiere of his latest film 'Aimer, boire et chanter', which he had produced at the age of 91. He died on March 1, 2014. Along with Jean-Luc Godard, Claude Chabrol and Louis Malle, he went down in French film history as one of the most important representatives of 'Nouvelle Vague'.