Young drivers are increasingly facing the problem that sponsors are not available or that existing contracts are not being renewed. The current economic situation also has an impact on motorsport. That's why Michael Sälzer created the Racemates-NFT.
blockchain world: Hi Michael, regards Bielefeld and thank you very much for your time. First question in advance: Bielefeld, it does not even exist ?! Editor's note: see the Bielefeld conspiracy.
Michael: Hi Steffi. Great that you and the blockchain world have time for us! And yet Bielefeld really does exist. But I have often been asked about the theory. (laughs) Maybe we should save Bielefeld on the blockchain, then Bielefeld can no longer disappear. XD
blockchain world: Let's go straight to the NFT of Racemates. It's a very exciting project you have started and I can imagine that the young drivers would be grateful for any financial support, right?
Michael: Yes exactly. There's a lot of talent that I've seen on stage over the course of my career. Unfortunately, every year it is harder to find suitable sponsors for them. Or even to fund their further development.
blockchain world: Why?
Michael: Under the Schumacher brothers, above all of course Michael, the karting experienced an extreme recovery. Unfortunately, it has suffered in recent years and the sport is no longer so present in the public and media.
In addition, there is the current situation of pandemic, war and inflation. Businesses are simply reconsidering their spending more than they were a few years ago. And without financial support, no wheels turn in motorsport.
Michael Sälzer is from Bielefeld, is 37 years old and is the founder and CEO of Racemates. Born in Thuringia, he has been involved in the racing scene for more than 12 years, supporting young talents and future drivers with his expertise.
With Racemates-NFT, Michael wants to connect young drivers, motorsport fans and manufacturers emotionally on a digital level.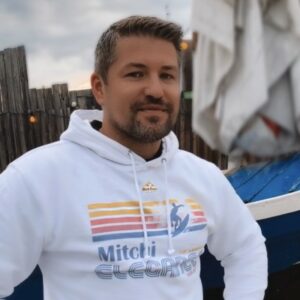 After spending time in Silicon Valley at a start-up base camp in San Francisco in 2020 and attending lectures on artificial intelligence at Stanford University, Michael became aware of the many possibilities of blockchain technology.
With the hype surrounding NFT (Blockchain) 2021, Michael then decided to develop a business model with NFT to offer young motorsport talents an innovative marketing strategy and new sources of revenue.
blockchain world: I already see a couple of NFTs from racemates on the website. When do you go live with the project?
Michael: We finally want to launch Racemates-NFT in August this year. We are currently in the final stages of the release and it is going really well. The interest is very great and the technology fits into the digital world.
In early 2023, we will start with the fantasy gaming section at Racemates. Fans will have the opportunity to take part in the excellent performances of their favorite drivers.
blockchain world: Please describe a transaction via the Racemates-nft.com platform to our readers.
Michael: You're welcome. We are currently working on a solution that will allow us to have low entry barriers to purchase an NFT trading card from Racemates. So you can buy and pay for the NFT as in a normal online store.
As with eBay, you can bid on the tickets on the Racemates NFT platform or buy them right away or sell and trade them on the secondary market. After owning the card, you can put your favorite driver: in on a race weekend (online as on a race track).
And then fans can take part in the excellent performances of their favorite drivers: in. You can see how good the fans are as team managers or experts behind our public manager ranking. The best managers receive our Racemates Coin or rare trading cards as a reward.
Riders receive points for their performance on a race weekend. For example, points for a good qualifying position, points for the fastest races, points for overtaking maneuvers and points for podium places. These points are added together and result in a comparative score for the leader ranking.
Alternatively
You have a favorite driver and would like his trading card as NFT. Then you currently need a MetaMask wallet (digital wallet). A cryptocurrency must then be loaded on this wallet, e.g. B. Ethereum, Polygon or BNB from Binance. But we are also working on a fiat money solution. Then you can buy the NFT trading card with a credit card.
Once you have found and purchased the right trading card, the fan becomes the clear owner of this NFT. And can use this NFT on the Racemates platform during the race weekend.
blockchain world: Are there any current collaborations?
Michael: Yes, we have contracted with more than 50 Driver: in for the first 50 trading cards as NFT. And more is coming. But we also talk to brands and associations from motorsport to build the largest possible community in motorsport. Unfortunately, I can not go into details yet.
blockchain world: How is the Racemates NFT project funded?
Michael: We are still bootstrapping at the moment (funded by our own funds). Pre-seed funding is due to close in May / June. Negotiations are already underway with investors and business angels. Things look promising so far, allowing us to close the round with our desired ticket.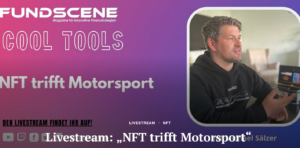 blockchain world: Can the Racemates cards also be traded on other platforms?
Michael: Yes, our cards can be sold and traded on the Racemates platform. And yes, trading on other marketplaces will also be possible, this marketplace supports the blockchain we have chosen. The great thing about NFT is that everything is transparent and traceable. And also the license fees are paid automatically to the licensor.
blockchain world: How many cards does each driver have?
Michael: Each driver has a continent with 1110 maps throughout the career cycle. The trading cards come in different levels of rarity.
We have 1,000 bronze for € 25 each, 100 silver for € 80 each and 10 gold for € 150. The value of the carbon card has not yet been determined because we want to issue it to the drivers as part of the contracts. Then you decide who gets it. This can be a family member, a sponsor or a loyal fan.
blockchain world: How did you get the drivers: in and how is the response for Racemates-NFT?
Michael: We are currently actively working to promote the Racemates brand and bring the project to the attention of the public. Inspiring the community will be one of our biggest challenges because many are still struggling with the topic of blockchain and NFT.
With the even greater acceptance of public perception, the new technologies, which also include NFT, will certainly be better understood and their potential recognized.
This is not a problem at all for the drivers themselves. Most are very digital and think our approach is excellent. To emotionally connect drivers, fans, manufacturers and racing series on a digital level to experience motorsport in a new dimension.
blockchain world: You talked about Fantasy Games in the introductory talk. What is on the agenda and what projects should follow?
Michael: This is about the applicability of NFT. We want people to be able to use their trading cards. And not that it buzzes like it used to in an album. 😉 For this reason, the game part is so the owner has the opportunity to also use his NFT. And such usability is lacking in many NFT projects.
blockchain world: How does it work with the Racemate coins?
Our RC runs on Binance blockchain (BEP-20). Excursion: Binance is the world's largest crypto trading platform and bought in the year 2022 for 200 million US dollars from Forbes.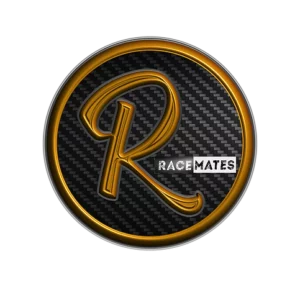 There are 1 billion Racemates coins and the coin acts as the official currency of the platform. However, RC can currently only be seen as a * complementary currency.
* A complementary currency (French supplement "supplement") is a means of payment of a complementary nature. It is the agreement within a society to accept something beyond official money as a means of exchange.
blockchain world: Who founded the company Racemates-NFT?
Michael: So my co-founder Hui Bui and I! No, seriously, Duc Huy Bui and I founded the company and with the financing round we will separate Racemates GmbH.
Our core team of Racemates-NFT also includes Luca Köster and Raoul Kanschat, both of whom are involved in Racemates through ESOP. Key advisors such as Merlin Fege (captable and financing rounds) from Ventury Analytics and Lennard Gerdes from SimpleKI (blockchain developer) have contracts with us.
blockchain world: What are the plans for the near future, what is the roadmap?
Michael: First of all, we would like to complete the financing round successfully and find Racemates-NFT GmbH. In August 2022, we will sell the first NFT trading cards at launch and continue to improve the platform, preferably with the community.
The fantasy gaming section is scheduled to launch on the Racemates platform in the first quarter of 2023.
And in 2024, we want to expand further with Racemates-NFT, preferably in the US, because the passion for trading cards is much greater here. The first contacts have been made.
Now it's time to run full throttle, Racemates, we win together!