Cosmos Direct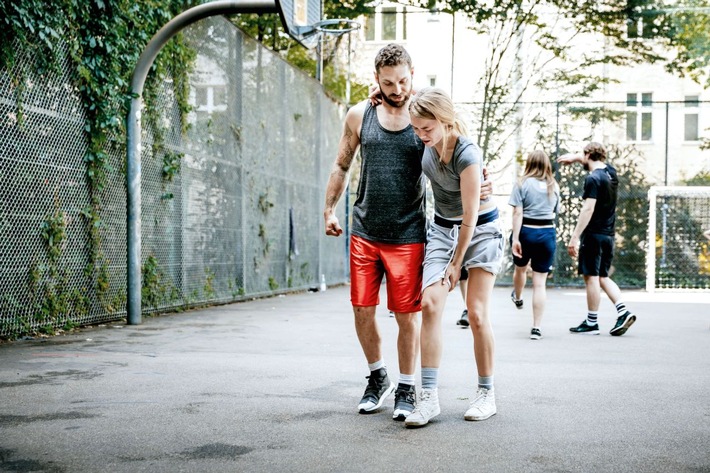 Saarbrücken (ots)
New tariff with numerous service extensions and more flexibility for customers thanks to the already established module system
Additional assistance services through organizing and taking over costs if help is needed in the home
Excellent value for money and with a simplified online contract – direct protection possible in a few steps
With the new accident insurance, CosmosDirekt is a real lifetime partner by its customers in all situations
Whether you are on holiday, at home, on the go or in your spare time, an accident can happen anytime and anywhere – and change lives drastically from one moment to the next. A private accident insurance can then provide support and security. CosmosDirekt, Generalis' direct insurance company in Germany, has completely revised private accident insurance and offers with the new tariff several service extensions, greater flexibility and additional assistance services through organization and cost absorption. Thanks to the simplified online contract, the insurance can be taken out in a few steps.
MORE PERFORMANCE WITH BASIC AND COMFORT PROTECTION
With the already established modular system, the uniform product structure will also be continued in the new accident insurance to offer customers more flexibility and insurance coverage tailored to their personal needs. Both tariff variants, basic and comfort protection, have been improved with several service extensions. Among other things, the insured costs of a rescue or the benefits of cosmetic surgery were increased. A special feature of both tariffs is the payment of an additional fee of up to 500 euros in case of bone fractures. The comfort protection now includes a school leave benefit of up to 50 euros a day and vaccination injuries after a vaccination are also insured.
ACCIDENT PROTECTION PLUS SUPPORT OF ORGANIZATION AND TAKING OVER COSTS
With the help module "Accident Protection Plus", the insured can receive additional benefits, including the associated takeover of costs. For example, a shopping or cleaning service or even childcare is organized in an emergency and the costs are covered. The module can be completed as a supplement to basic or comfort protection.
DIGITAL PRODUCT WITH TOP PRICE PERFORMANCE RATIO
With the new accident insurance, customers get excellent value for money, and young people in particular benefit from very affordable insurance coverage. With the simplified online contract, the insurance can be taken out easily and directly in a few steps. With the new accident insurance, CosmosDirekt strengthens its role as a true lifetime partner that stands by its customers in all situations.
COSMOS DIRECT
CosmosDirekt is Germany's leading online insurance company and Generalis direct insurance company in Germany. With simple and flexible online offers and competent personal advice around the clock, the company sets new standards in the insurance industry. The offer includes private insurance, provisions and investments. More than 1.8 million customers trust CosmosDirekt.
GENERALS IN GERMANY
Generali is one of the leading primary insurance groups in the German market with premium income of EUR 14.9 billion and around 10 million customers. As part of the international Generali Group, Generali operates in Germany with the brands Generali, CosmosDirekt and Dialog within life, health and property / damage. Generali's goal is to be a lifelong partner for its clients, offering innovative, individual solutions and services thanks to an excellent sales network within exclusive and direct sales as well as in the broker channel.
Press contact:
Sabine Gemballa
Media relations
Cosmos Direct
T +49 (0) 681 966-7560
Jørgen Linder
head of media relations
T +49 (0) 241 456 5664
presse.de@generali.com
Generali Deutschland AG
Adenauer ring 7
81737 Munich
www.cosmosdirekt.de
www.generali.de
Twitter:
@CosmosDirect
@GeneraliDE
Original content from: CosmosDirekt, broadcast by news aktuell