Crypto-investors are worried. Following the unprecedented crash of Terra (LUNA) and the decoupling of UST stablecoin from the US dollar, the mood for digital currencies changed drastically. Bitcoin is in a massive corrective move, falling about 15% in the last 24 hours. This means that the price losses in the past week count for almost a third. A key support was torn to pieces. The Bitcoin exchange rate is in free fall.
What should investors know now? Does the corrective movement represent a buying opportunity, or are there currently better coins in the crypto market?
Bitcoin price below $ 30,000
Again, there are red signs for investors in their crypto portfolio. In the last 24 hours, the Bitcoin price has collapsed by about 15%. After developing poorly in a weak overall market in the days before, the important support of around $ 30,000 is now broken. At first, the psychological limit could hold. But the massive sale on the last day sent the Bitcoin price into free fall. In the short term, the warning signs dominate.
Collapse of UST stablecoin, inflation and rising interest rates
There are a few reasons for the current Bitcoin sale. First, UST stablecoin has collapsed in the last few days. As a result of a possible targeted attack, this decoupled from the US dollar. This was accompanied by a crash in Terra (LUNA), the leading stablecoin network. Crypto-investor confidence has been shaken.
In addition, inflation continues to rise. Investors are fleeing risky assets and bringing their money to safety. Because the central banks' interest rate policy could be intensified to bring inflation under control. But as interest rates rise, other asset classes such as equities or crypto become less attractive.
Half of Bitcoin holders have book losses
About half of all BTC holders now sit on book losses. Those who still had price gains to achieve often did so within the last few days. This accelerated sales. In some cases, the losses may also have been limited. Now it's a question of crypto fans who are convinced that Bitcoin is holding their position and speculating on a renewed bull market. Weak money is currently being driven out of the market. Opportunities may also arise in the longer term.
Cryptos continue to correlate with U.S. technology stocks
Recent price action in bitcoin and other cryptocurrencies once again reveals the connection between digital currencies and US technology stocks. Because with a sharp correction in technology stocks, Bitcoin was also sold off. Cryptocurrencies are not yet able to significantly increase the diversification of a portfolio.
Buy bitcoin now?
There are currently few valid reasons to hope for a noticeable improvement in the next few days. But in the long run, if inflation remains high, Bitcoin could play an important role thanks to the strictly limited number of units. National debt is at record highs, the disruptive change caused by cryptocurrencies and blockchain has only just begun.
For brave investors who believe in Bitcoin's long-term potential, there is now the opportunity for a first entry. For even in the bear markets of the past, horror scenarios were common. But the Bitcoin price always rose to new historical heights. This story could also repeat itself and be an opportunity for patient, disciplined and mentally stable investors.
Bitcoin Alternative: Is DeFi Coin (DEFC) Currently the Better Choice?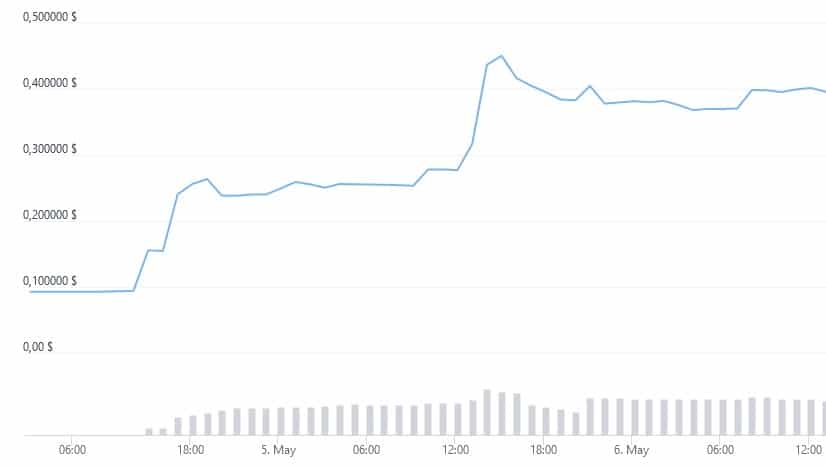 There is no doubt that investors are currently withdrawing their money from risky assets. The correction of high-growth technology stocks and the broader crypto market has not yet bound. Many investors react fearfully and sell their positions. Nevertheless, the basic prospects for the crypto market are still good. More than ever, however, it is important to identify exciting cryptocurrencies that combine the potential of fundamental use cases with a promising field.
The DeFi coin was launched about a year ago. In the months that followed, the crypto project, which relies on decentralized financing with various functions, initially became quieter. But in the background, the developers pushed for the technology and recently launched their own DEX DeFi Swap. Scott Ryder formulates ambitious goals – further plans are to be implemented in the next few weeks. The DeFi coin could hold better than the overall market in the short and medium term. It is very possible that part of the risk capital will also be invested in the DeFi currency.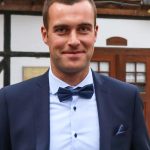 After studying law and management, I decided to work as a freelancer. For many years, my focus in copywriting has been on the topics of investment, capital markets and business. In my private life, there is not a day without the stock market, stocks and the like.
Any trade is risky. No winning guarantee. All content on our website is for informational purposes only and does not constitute a recommendation to buy or sell. This applies to assets as well as products, services and other investments. The opinions expressed on this site do not constitute investment advice and independent financial advice should be sought whenever possible.