German Skin and Allergy Aid eV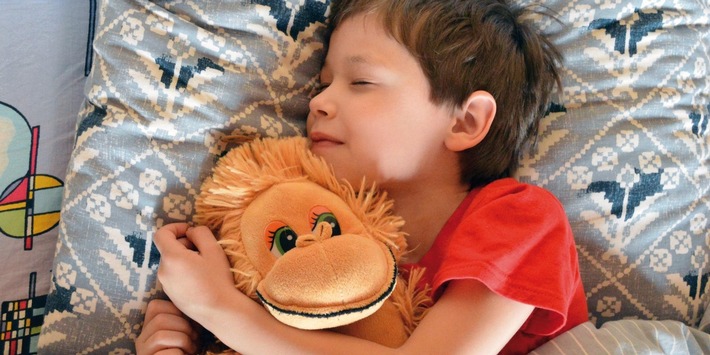 2 documents
Brochure_DHA_Treatment ~ rodermatitis_2021.pdf


PDF – 1.4 MB

DHA_Better sleep ~ t neurodermatitis.pdf


PDF – 675KB
Many children with neurodermatitis sleep poorly
13 tips for families
Neurodermatitis is more than a skin disease. The chronic inflammatory disease challenges affected families in all areas of life. Sleep disorders are common when the dry and inflamed skin itches unbearably even at night. In order to survive the exhausting everyday life, families need support and understanding. With the new information sheet "
13 tips: sleep better with neurodermatitis
'and the guide' Our child has neurodermatitis – master everyday life together ', the German skin and allergy help would like to make a contribution.
In neurodermatitis, the skin is naturally dry, low in fat and sensitive. What healthy skin can handle can cause inflammatory eczema in neurodermatitis. A constant companion is severe itching, which hardly subsides at night. Sleep disorders due to nocturnal bouts of itching and itching are therefore one of the most common consequences of neurodermatitis.
Poor sleep affects body, mind and psyche
Lack of sleep has a negative effect on physical health, mental performance and psyche. Hormone balance gets mixed up, the immune system weakens. Children and adolescents who do not get enough rest at night are often unconcentrated, nervous and irritable during the day. Problems in school and exercise are prevalent among young patients. Due to the consequences for later life, affected children are entitled to compensation for inconveniences that are enshrined in the school law, such as more time after the sport to take a shower and apply lotion (1).
Therapy goal: Permanent rest for sick skin
Even more important than compensating for disadvantages is preventing them as much as possible. Fortunately, dermatologists today can also fall back on a range of modern and well-tolerated therapies for moderately severe and severe forms of neurodermatitis. These include so-called biological – antibodies that intervene directly in the inflammatory process, specifically inhibit the two most important pro-inflammatory messenger substances and thus fight inflammation and itching in the long term. Parents of affected children should consult their dermatologists about such treatment options.
What else can parents do?
Sleep cannot be forced, and the greater the desire for a good night's sleep, the greater the risk that sleep becomes a stress factor – with or without itching. Families are therefore advised to take it easy in the evening. 13 tips for better sleep with neurodermatitis, prepared by the German skin and allergy help, can help. The information sheet as well as detailed, easy-to-understand information and lots of tips can be found at www.dha-neurodermitis-behandeln.de and in the free parent guide "Our child has neurodermatitis". Order address: DHA eV, Heilsbachstraße 32, 53123 Bonn.
Bonn, 05/10/22, 2,951 characters, 383 words. Reprint free. Please do not print telephone number.
(1) Chronic diseases as a problem and topic in schools and classroomsguidelines for teachers in grades 1-10, BZgA.
Photos and printed copy of the current brochure on request.
Press contact:
Dr. Heike Behrbohm
Referat Presse- und Öffentlichkeitsarbeit
Deutsche Haut- und Allergiehilfe e.V.
Heilsbachstraße 32
53123 Bonn
Germany
Fon: 0049 (0)228-30 82 1-23
Fax: 0049 (0)228-30 82 1-33
 https://www.dha-neurodermitis-behandeln.de
 https://www.dha-allergien.de
 behrbohm@dha-allergien.de
Folgen Sie uns:
auf Twitter unter  https://twitter.com/dha_ev 
auf Instagram unter https://www.instagram.com/dha_ev
———-
This email may contain confidential and / or proprietary information. If you are not the intended recipient or have received this email by mistake, please inform the sender immediately and destroy this email. Unauthorized copying and unauthorized forwarding of this email is not permitted.
This e-mail may contain confidential and/or privileged information. If you are not the intended recipient (or have received this e-mail in error) please notify the sender immediately and destroy this e-mail. Any unauthorised copying, disclosure or distribution of the material in this e-mail is strictly forbidden.
----------