Ukraine war
Instrumentalized to Putin's war propaganda: Russian children rebuild a military parade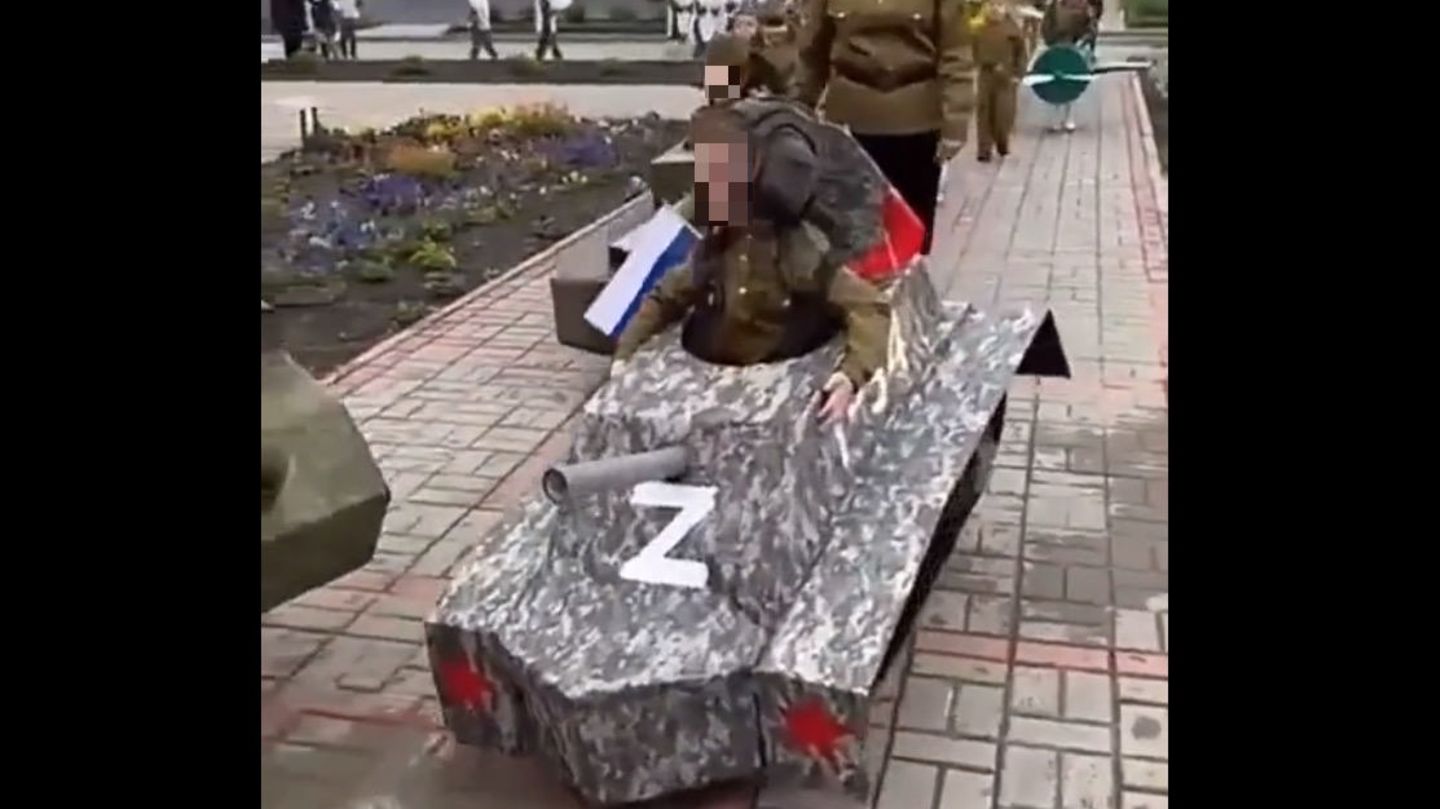 In Russia this year, May 9 is not only "Victory Day" in World War II, but is also intended to serve as a demonstration of power in the Ukraine war. Even the smallest ones have to earn for this.
Observers have long noted a growing militarization of Russian society – with the brutal war of aggression in Ukraine and the war crimes taking place there as a tentative climax. Propaganda starts with the little ones. How children are instrumentalized and indoctrinated was shown up until the celebration of "Victory Day" on May 9th.
Videos and photos on Twitter show a group of children in Russia seemingly carefree playing in war: some dressed up as tanks, others as warplanes. Many wear military uniforms, some girls pose as nurses. The group is led by a boy dressed as a tank, who presents the letter "Z" – the symbol of the war against Ukraine.
Максимально €6@HyTbI€. А потом будут выть в тик-токе: "верните моего сына, хотя бы тело…". pic.twitter.com/B4dsk1ECQ8

— Aliev Eldar (@aliev_aliev) May 8, 2022
" vendor-id="5e71760b69966540e4554f01″ vendor-name="Twitter"/>
Kindergarten parade with Soviet symbolism

According to the Ukrainian TV station Hromadske, it is a Russian kindergarten group. It is unclear where exactly the video was recorded. Nevertheless, it becomes clear which sign should emerge from the parade. The costumes are very reminiscent of the symbolism of the Soviet Union: red stars are painted on some cardboard tanks, and teachers also wear Soviet uniforms. President Vladimir Putin wants to bring Russia back to its former Soviet power and power. Even young children are apparently co-opted to this goal.
"You can feel sorry for the children. Abused for propaganda. How cynical. First come the soldiers, last the paramedics," wrote Federal Health Minister Karl Lauterbach on the video.
Russia celebrates "Victory Day" on May 9

On May 9, Russia traditionally celebrates the victory over Hitler's Germany in World War II. In addition, large military parades are held. This year, however, "Victory Day" is not only about the past, but is also marked by the war in Ukraine, which has been going on for more than two months.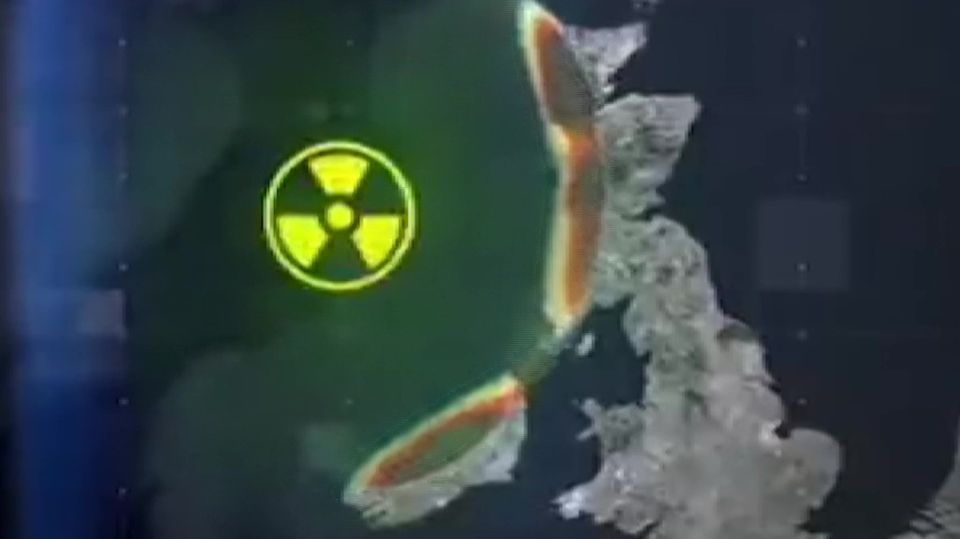 President Putin defended the war in his speech during the military parade in Moscow. This serves to defend the "fatherland" against the "unacceptable danger" that the Western-backed neighbor poses to Russia. At the same time, he warned of the danger of a new world war.
Sources: Aliev Eldar on Twitter / Karl Lauterbach on Twitter / Hromadske on Telegram / AFP / Federal Agency for Civic Education
epp / tvm