TON enables Telegram users to make crypto payments and buy crypto, Telegram is used by more than half a billion people worldwide. Does the platform have the potential to accelerate crypto-adoption?
TON blockchain is about 30,000 times faster than Ethereum blockchain and now offers free crypto transactions on Telegram. Bitcoin payments should also be possible. In addition, the user interface is also suitable for cryptony beginners. A bot and a support team support the users. TON tweeted on April 26, 2022:
"You can now send #Toncoin directly in Telegram chats! A new way to send Toncoin to any Telegram user without transaction fees. With this service, you no longer have to enter long wallet addresses and wait for confirmations."
More than 800,000 users are already said to have downloaded the bot. There is currently no official statement from Telegram.
TON: Bitcoin and cryptocurrencies on Telegram
After installing the bot, users can Buy cryptocurrencies with your credit card and even transfer them to other wallets. TON wallets in themselves offer individual options for Bitcoin and crypto transactions (such as via OKEX or UniSwap).
The chain must more than 1 million transactions per second (TP / s) can treat and is with faster than Solana (60,000 TP / s), Ethereum (40 TP / s), Bitcoin (5 TPs) and the Visa network combined and at the same time significantly cheaper. The network should theoretically be able to manage the crypto transactions for the more than 500 million Telegram users.
TON blockchain uses both a Proof-of-Stake and Proof-of-Work consensus mechanism. However, the number of coins that can be mined is limited and will decrease over time until no more new coins can be mined. This should be the case in late summer 2022. The annual inflation rate for the TON coin is 0.6%.
TON blockchain also has one Binance Smart Chain and Ethereum Bridge, although the latter is currently still very expensive. A high ETH transaction fee is charged for sending TON to the ETH bridge. However, this may change with further technical developments of Ethereum. For 2023 should also Work chains for Ethereum Virtual Machines and Bitcoin follow.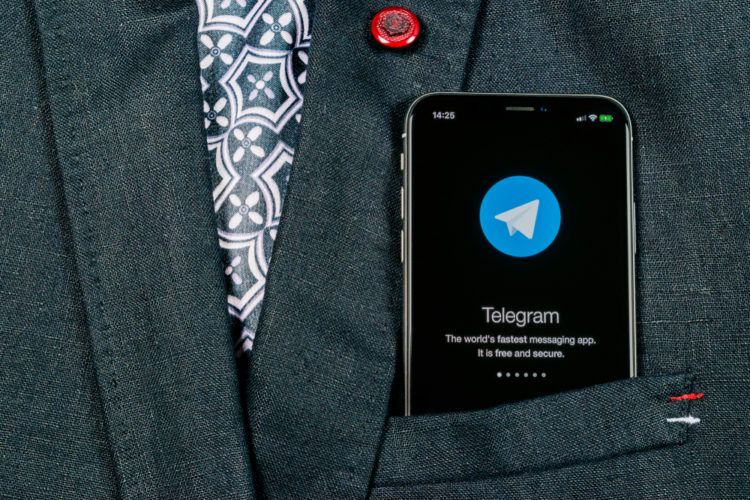 How does this affect the fit?
Exactly how the launch of the new Telegram payment app will go is still open. However, some users have already reported on Twitter technical difficulties. In addition to technical difficulties with the TON blockchain, there may also be issues with governments or authorities. There was no official statement about TON from Telegram at the time of publication.
Now, hundreds of millions of users could theoretically access cryptocurrencies and free cryptocurrencies. It is still unknown how many choose to do so. International support for the Telegram feature is currently available in English and interestingly enough in Russian. It is possible that several people around the world and in Russia will soon start investing in TON, Bitcoin and other cryptocurrencies. With the bridges to the crypto ecosystem and the specifications, TON definitely has the potential to make this happen and speed up adoption.
Disclaimer
All information contained on our website has been examined to the best of our knowledge and belief. The journalistic contributions are for general information purposes only. Any action taken by the reader based on the information on our website is entirely at your own risk.