Even the first NFT collection, then in collaboration with RTFKT Studios, was a complete success. Well-known Japanese pop artist Takashi Murakami is now launching her first own collection, the Murakami Flowers. This is based on his iconic and world-famous floral motifs.
NFT art in the year of the tiger – with an interesting sales concept
Murakami.Flowers Seed NFT was actually scheduled to be released last year. The artist announced the first seed on the OpenSea platform quite half-heartedly last year. He withdrew this shortly after on the grounds that he had not yet understood the NFT principle properly.
But after his NFT art, which he created in collaboration with RTFKT Studios – CLONE X – Takashi Murakami Collection – literally went through the roof, the artist now embarks on his own NFT project again and revives Murakami.Flowers Seed.
For him, his project also has a deeper meaning. Murakami was born in the year of the Tiger (one of the Japanese zodiac signs). 2022 is another year for the tiger. In addition, the artist turns 60 this year. The key figure for Murakami.Flowers Seed NFT is 108 – in Japanese, this number stands for the word bonnō, which can roughly be translated into earthly passions.
There are a total of 108 backgrounds and floral colors for the beautiful pixel flowers. Each combination then forms 108 flower fields. These result in a total of 11,664 flower pictures. So there will be a total of 11,664 Murakami.Flowers Seed NFT.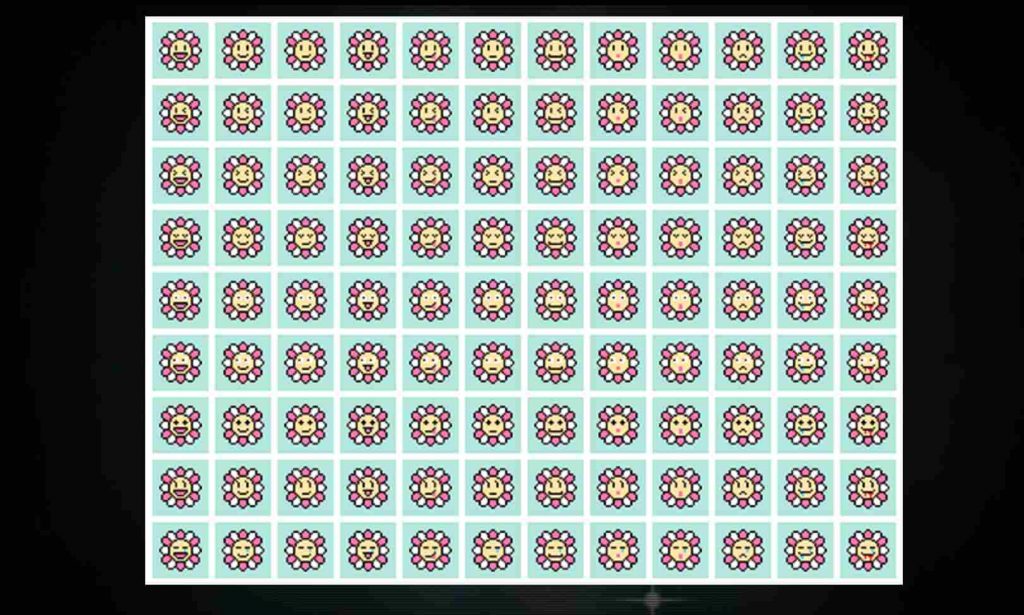 Incidentally, Murakami was inspired for its flowers by the Japanese TV series from the 1970s. The flowers are painted in Dot Art.
Murakami.Flowers Seed NFT – Art with a Surprise
The artist has also come up with something very special for his first NFT collection. First, the purchase is limited to one flower per. wallet. In return, everyone who is lucky enough to grab such an NFT first gets a seed. Only when the public sale starts can one see which flower has emerged from the seedling.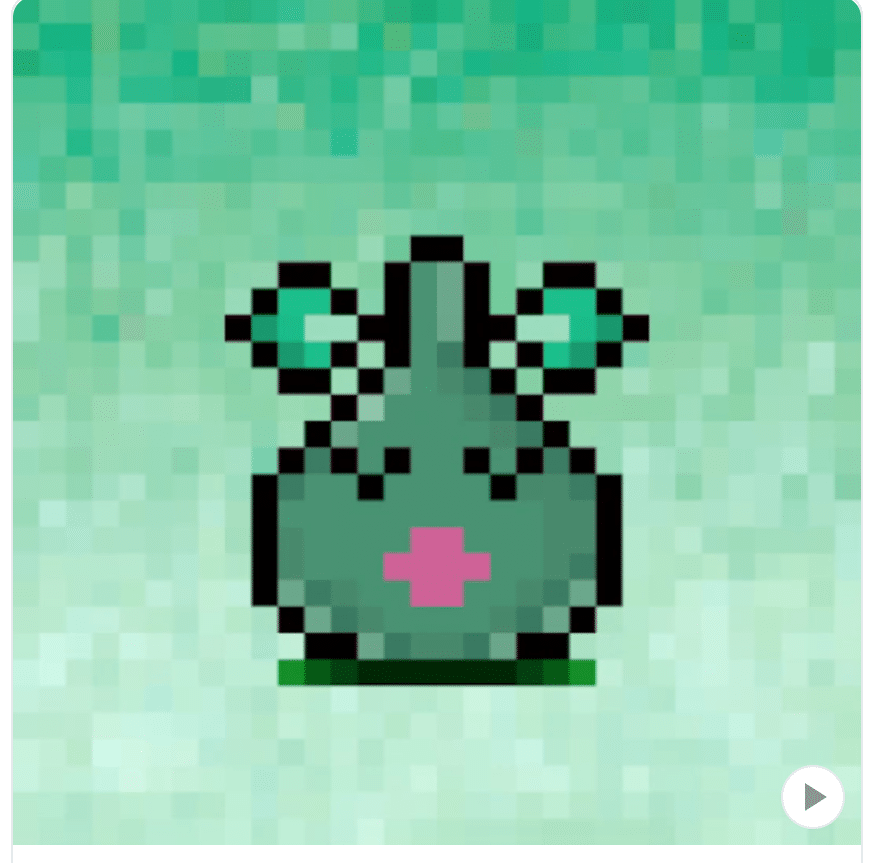 How do I get my Murakami.Flowers Seed NFT?
The sale takes place in six stages. The first 500 flowers go to Murakami's friends and family. Another 500 will be distributed to a special whitelist. 3000 of the Murakami flowers go to the "normal" whitelist at a presale price of 0.0727 ETH. Eligible here are owners of an RTFKT Clone Murakami Drip.
The next step is then the normal sale. The flowers that are not claimed go into these, as well as a total of 6751 flowers. The purchase price for a Murakami.Flowers.Seed NFT is 0.108 ETH here. Then there is Lucky Proof for 727 NFT (727 is Murakami's lucky number), then there are 78 NFT in Zen Number Proof and 108 in Bonnō Proof. Whereby the artist leaves open when Zen and Bonnō is released.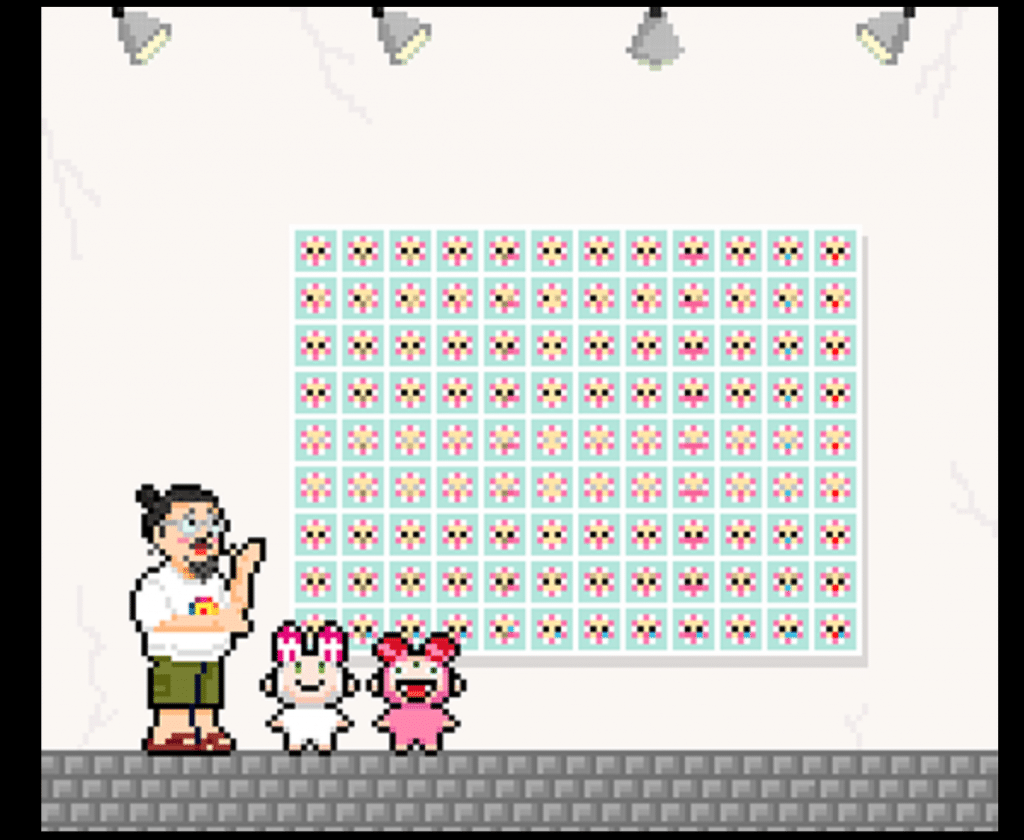 The added value of Murakami.Flower Seeds
Admittedly, the Murakami flowers are very beautiful to look at. But what exactly is the added value of flowers? Takashi Murakami wants his flowers to connect to his own Metaverse. In December 2022, he also wants to launch a Tamagotchi-style handheld, and of course, he plans more online and digital games. With his Metaverse, Takashi Murakami also wants to create a kind of network for other NFT artists.
And now, here's the first version of our image roadmap.
We finished it a few days ago and are still updating it little by little, but this is how it basically looks.
I also posted the first version of the 16-point text roadmap on the MF Instagram page.👉 pic.twitter.com/gw5PoebxzI

– takashi murakami (@takashipom) February 17, 2022
Could Murakami.Flowers Seed NFT explode?
Looking at the previous collection that Takashi Murakami created with RTFKT, the future of Murakami.Flowers looks bright. The floor price of the Clone X-Takashi Murakami NFT is currently 19.2 ETH. Wall
The Murakami.Flowers seed is currently traded on the OpenSea platform for 7.71 ETH. Lt. Financial Golden Times, the NFT project is currently ranked 17th in the total revenue of all NFT projects.
Invest quickly and safely in real cryptocurrencies? Open a free crypto broker account * at eToro now.
Platinum Rollers Club NFT – The NFT collection from Lucky Block with real added value
Lucky Blocks Platinum Rollers Club NFT collection is another promising NFT project with a very clear benefit.
Anyone who is lucky enough to get hold of one of the 10,000 NFTs, which is limited to 10,000 pieces, automatically participates in a special Lucky Block NFT lottery every day – for life, or as long as the NFT is held . The potential gain is around $ 10,000 each day. The limitation of the NFT also results in a winning chance of 1: 10,000 – in comparison to the lottery, the chance of winning is around 1: 139,838,160.
Platinum Rollers Club #NFT!

As mentioned before, everyone # NFTs does not have to be sold for the NFT draw to start 🤩

This is a great opportunity for you to win $ 1,000,000 or one #lambo as well as a lifelong LBLOCK game ticket! 💸

Get yours now at https://t.co/jRlmqSyNx1 ⏰ pic.twitter.com/B8nrsN9Imx

– Lucky Block @ (@luckyblockcoin) April 19, 2022
In addition, the 10,000 Platinum Roller Club NFTs contain 20 ultra rare NFTs randomly assigned. If you own such an NFT and then hit the jackpot, your winnings will be doubled.
But Lucky Block has come up with something different for the owners of a Platinum Roller Club NFT. Each owner participates in a raffle to win a Lamborghini Aventador and $ 1 million in prize money.
All important information and new news about Lucky Block, the NFTs and coins can be found in the Lucky Block Telegram group.
Any trade is risky. No winning guarantee. All content on our website is for informational purposes only and does not constitute a recommendation to buy or sell. This applies to assets as well as products, services and other investments. The opinions expressed on this site do not constitute investment advice and independent financial advice should be sought whenever possible.